Ear Savers for Medical Masks by Maskmo
Maskmo Ear Savers for use with medical masks.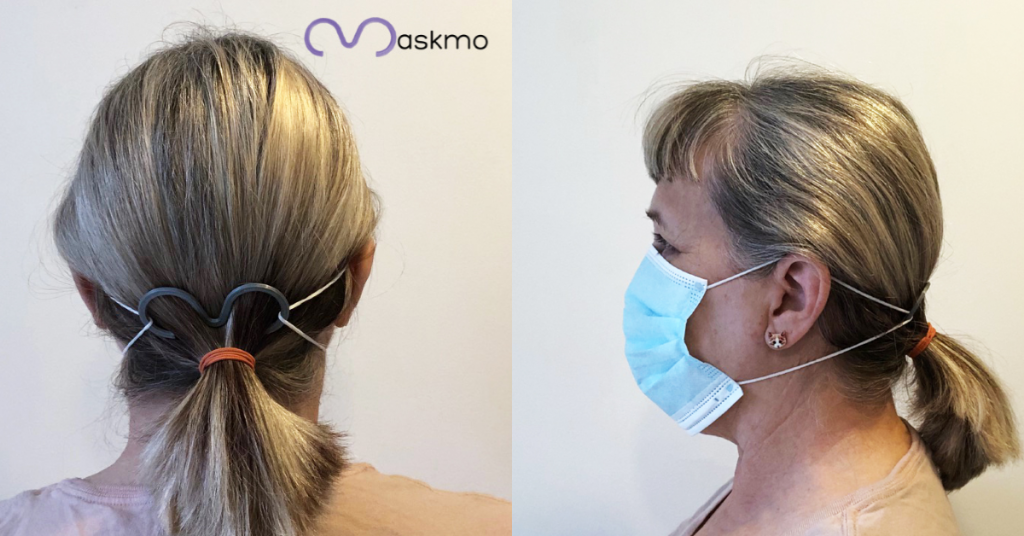 Do you wear a medical mask for long periods of time? If so, you probably have experienced discomfort on the back of your ears.
The Maskmo was developed to ease the tension on face masks by pulling the elastic away from one's ears. Nestled on the back of one's head, the Maskmo minimizes discomfort, allowing the user a better experience with their PPE. The simplicity of design is what makes the Maskmo popular. It's easy for you to put on and take off  and Maskmo requires little or no instructions.
Designed by T. Barstow in Jacksonville, FL, every Maskmo is made in the United States so each Maskmo purchase supports a local company and local designer. The Maskmo is strong and flexible and comes in an assortment of colors.