Description
CAT8-1000B Cat8 2GHz S/FTP Solid, Bulk Bare Copper Network Cable, 40G, Blu, 22AW, 1000 Foot Roll
This UL-Certified Cat8 Bulk Networking Cable provides higher frequency characteristics and data transfer speeds, designed for high performance data centers applications. Cat8 is capable of supporting bandwidths of up to 2GHz for up to 30 meters of cabling to provide a cost effective copper solution. Cat8 bulk cable is suitable for 25G networking with up to 40G speed, which especially fits critical server grade networking equipment.
The fully shielded S/FTP 22AWG solid bare copper cable is CMR rated cable for use in the risers of commercial class buildings. Each twisted pair is individually shielded with Al-Mylar, which repels EMI in electrically noisy environments. The physical conductor is 0.60mm in diameter, similar to lower category cables.
Our Cat8 Bulk Cable is shipped on a 1000′ Roll on a wooden spool. The PVC is jacket RoHS certified and is compliant with ANSI/TIA-568C-2 standards. Future Proof with Cat8 from Ellipse Security today!
Features:
Supports up to 40Gbps data transfer rate
Supports up to 2GHz bandwidth
Fully shielded S/FTP
About CAT8 Patch Cable
Cat8 cabling was designed primarily for high-speed data centers where switches, servers, and other network hardware are located in close proximity. This newest copper communications cable offers greater flexibility both literally and in distances when compared to QSFP+ and Twinax DAC assemblies which typically cost significantly more and are often much more limited in scope. Cat8 has the reach to cover Top-of-Rack and End-of-Row or Middle-of-Row network topologies while delivering 10, 25, and 40 Gigabit data rates over BASE-T technology with RJ45 ends, making it a drop-in replacement for Cat6a where rates beyond 10Gb will be needed today or in the future.
Stricter Specifications for Higher Performance
Cat8 has stricter specifications for noise restriction and crosstalk than any of its predecessors. The individual conductors are 22 AWG (American wire gauge) stranded pure copper. Pure copper conductors provide the best signal possible. Each pair of conductors is shielded with an aluminum mylar foil to reduce, if not eliminate, crosstalk. These cables also have a braided shield, which protects from outside electromagnetic interference.
COMPATIBLE WITH ALL IP Security Cameras, NVR's, and SYSTEMS.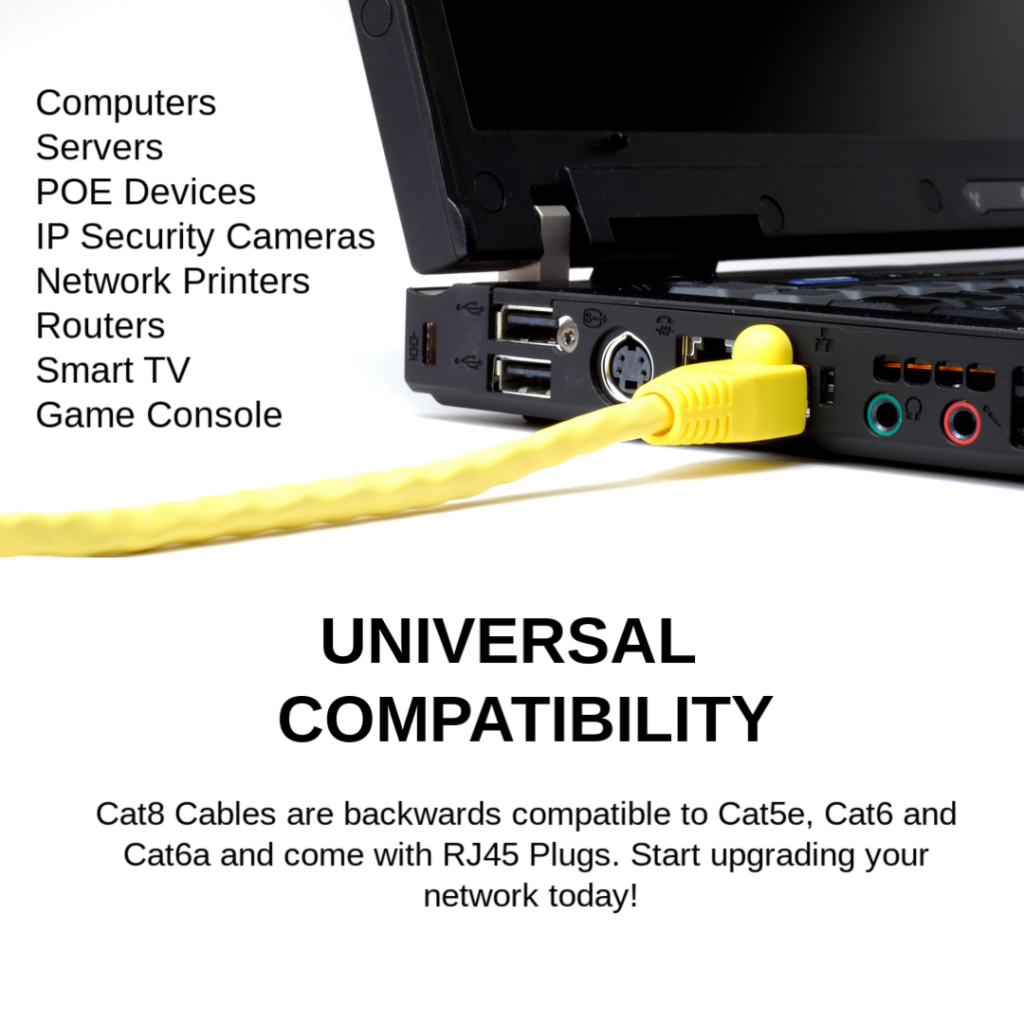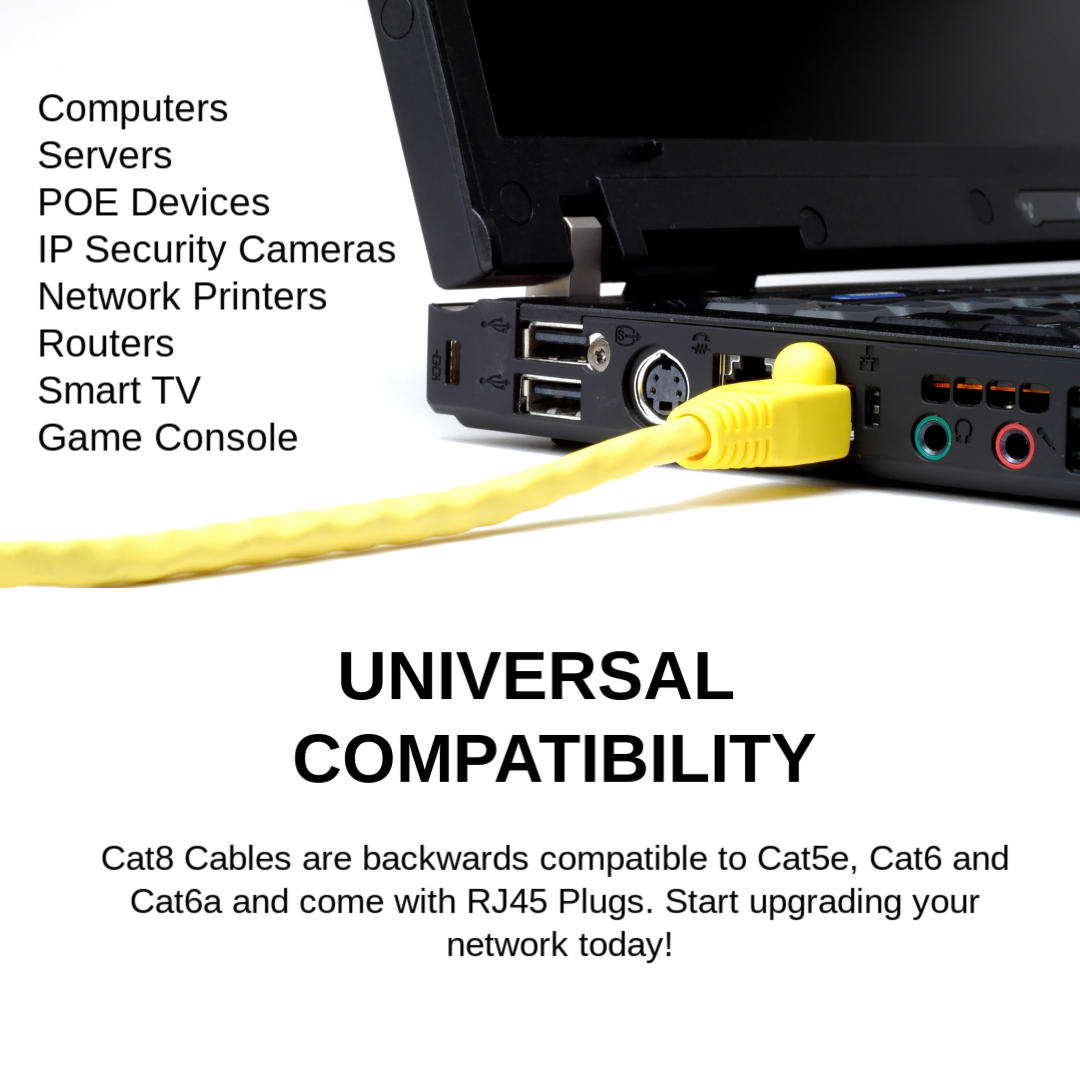 Ellipse Quality Guarantee
Lifetime Warranty
Not Sure About Your Product or Compatibility? Ask an Expert!