Description
LUMI-240 IR Illuminator with 240 Foot Night Vision, 60 Degree Angle
Use this Lumi-240 IR Illuminator in any application where additional night vision is needed. These IR Illuminators from LUMI are weatherproof rated and provide up to 240 feet of night vision for your IR Sensitive Security cameras! Using a stand alone IR Illuminator is beneficial in a variety of surveillance applications. Since the Illuminator is separate from the camera, it can be angled to a variety of options. The 240 foot range can be used to extent your night vision to a greater distance, or you can flood an area with IR for the benefit of several cameras. The LUMI-240 is 12VDC Powered* and IP66 Weatherproof with a 60 degree viewing angle. Also available is the 390 foot version: LUMI-390
*Power Adapter is not included.
Add a 3Amp Power Adapter Here: DC-3AMP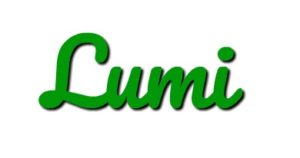 Specifications:
240 Foot Illumination
IP66 Weather Rated
42u X 8pcs. IR LEDs
60 Degree Viewing Angle
12VDC, 3 Amp powered
-10F to +50°C Operating Temperature
150(W) x 105(H) x 166(D) Dimensions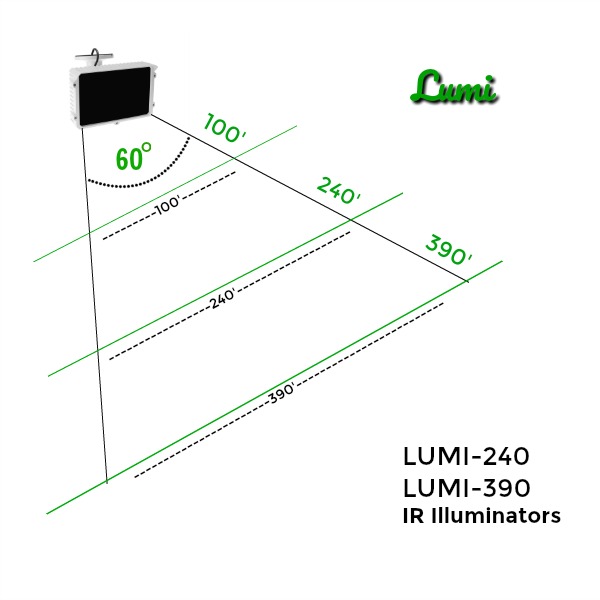 *Results may vary slightly due to environmental conditions
Ellipse Quality Guarantee
One Year Manufacturers Warranty
Not Sure About Your Product or Compatibility? Ask an Expert!