Description
RG59-UVDB500-BK RG59 Direct Burial Cable, Siamese, Coax, 500 Foot Roll, Black, UL Listed, Solid Copper
Type: RG59 Direct Burial Cable
The RG59-UVDB500-BK is a Direct Burial Rated CCTV Coax Cable with Integrated Video/Power Cable designed for CCTV Installations. Your Video and Power are all in the same cable, making installation easy and allowing you to power your camera from the location of the monitor, DVR, Quad, Etc. This coax cable can be buried directly in the ground or in a conduit making it the desired cable for outdoor installations that can not be run inside a wall or other type of covering.
Our RG59-UVDB500-BK is a 500 Foot Roll of RG59 Siamese Cable that is Direct Burial Rated, Weatherproof CCTV Coaxial Cable with 18/2 Power Wire.
FOR USE INDOORS & OUTDOORS. Designed to withstand sunlight, dirt, and moisture. The Cable is Rugged and durable for extreme environments. Bury directly in the ground or use in conduit. Direct Burial Cable
Pure Copper Cable – Our UL Listed RG59 Direct Burial Cable is pure solid copper cable, NOT Copper Clad Aluminum (CCA). Pure copper cables ensure a better signal and conductivity. Solid Copper Cables are more flexible so less susceptible to being damaged when bending. In addition, Pure copper cables are most suitable for POE applications.
UL Listed Cable – This RG59-UVDB cable is UL Listed and suitable for professional and commercial applications including CCTV, Networking, IP Cameras, VOIP Phones, POE Devices and More!
Tested – Our cables are tested to perform for frequency, resistance, and attenuation.
* BNC Video and Power in one cable
* 500 Foot Roll
* 18Guage, 2 Conductor Power Cable
* Black in Color
* Cable can be buried directly in the ground or run in conduit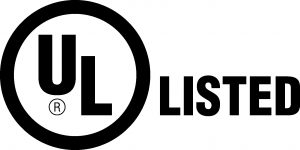 COMPATIBLE WITH ALL HD BNC Security Cameras, DVR's, and SYSTEMS.

Ellipse Quality Guarantee
Two Year Warranty
Not Sure About Your Product or Compatibility? Ask an Expert!