Description
SAS-3224D STOiC Technologies 32 Channel Starlight HD Dome Security Camera System with 24 Weatherproof Dome Cameras
Our STOiC Technologies 2MP HD Surveillance Kits are built to last, provide HD 1080P images, and are packed full of the user friendly features you need in a security camera system! Choose between 4, 8, 16 or 32  Channel Systems, Bullet or Dome Style Cameras, or Mix and match to make your perfect system!
This 32 Channel HD Security Camera System is a premium quality, hard wired cctv system and will deliver stunning high quality HD resolution cctv images, Day or Night! The SAS-3224D Comes with (24) Turret Dome Style Cameras so you have maximum coverage. The STH-B1061W Starlight Dome Cameras are IP66 Weatherproof so you can place them indoors or outdoors. Starlight technology allows the cameras to stay in color in extremely low light levels resulting in more detailed low light images. View your Live AND Recorded Images from Anywhere is the world from your mobile device or PC. You can also set up email alerts and multiple users on your Stoic 32 Channel HD Security Camera System. As a result, you can stay connected to what matters most! The 2MP Cameras deliver sensational crisp HD images for enhanced detail, and provide images in complete darkness up to 82 feet!
Main Features:
View from Anywhere with Free Remote Viewing App!
Up To 32 Channels of Video
12 Channels of Audio
Supports up to 32TB of Hard Drive for Maximum Storage
Email Alerts!
Weatherproof Night Vision Cameras
FREE Lifetime Technical Support
3 Year Warranty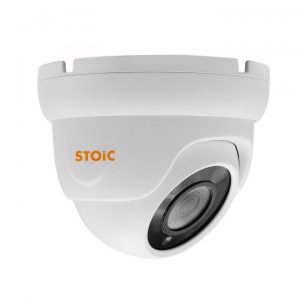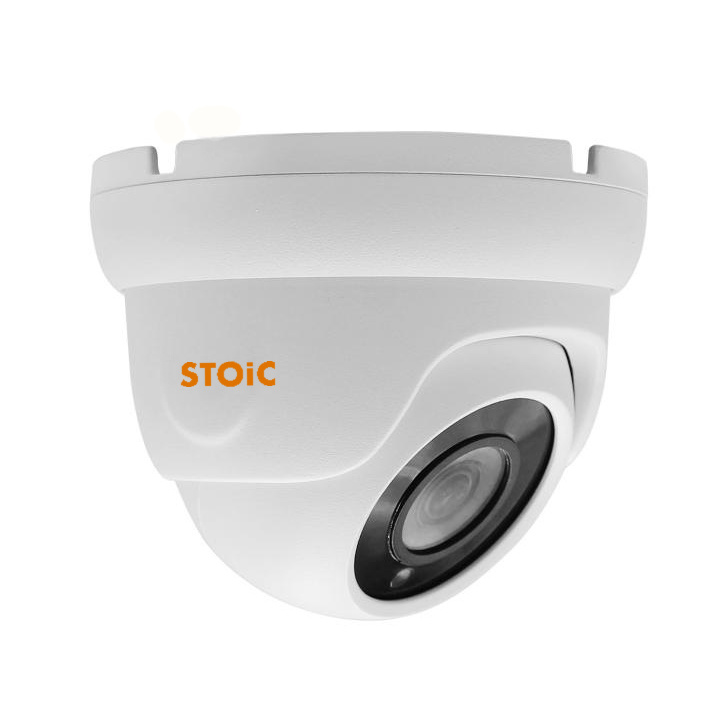 The Included STH-B1061W HD Starlight Turret Dome Cameras deliver 2MP HD 1080p images during the day or night. Starlight Technology keeps the Camera in color down to extremely low light levels. The Cameras are 100% Weatherproof so you can mount them anywhere! These rugged Turret Dome Style Cameras deliver up to 82 Feet of Night Vision and incorporate SMART IR Technology for better, more detailed images. The Turret can be manually rotated during installation. Consequently, you can mount the camera on a ceiling, wall, desktop or parapet and still have an upright image!
Why Choose Stoic?
UTC Support
UTC (Up The Coax) Support means that you can control UTC supported cameras such as PTZ's from the XVR, without having to run an additional RS485 cable.
This System includes everything you need, just plug into any HDMI or VGA Monitor or TV. All STOiC Systems come with FREE Lifetime Technical Support! If you are looking for an HD security camera system that is user friendly, reliable and delivers professional quality performance, STOiC Technology CCTV Systems will deliver!
Storage Capacity
The STOiC Technology SAS-3224D Security Camera System comes with a pre installed 2TB Surveillance Class Hard Drive but can be upgraded to 32TB. Therefore, you can upgrade your storage to match your needs.
Plug and Play Cabling
You also get (24) 60 foot Plug and Play Cables for ease of installation. Additional and/or longer cables are available here: Premium HD BNC Cables
Stay Connected and View your Live and Recorded Images from Anywhere!
With your new Stoic System, you will always be connected to what matters most! The FREE Remote Viewing app is included so you can check in at any time and see all of your cameras. You can review Live AND Recorded Video, get email alerts and set up multiple users for your security camera system.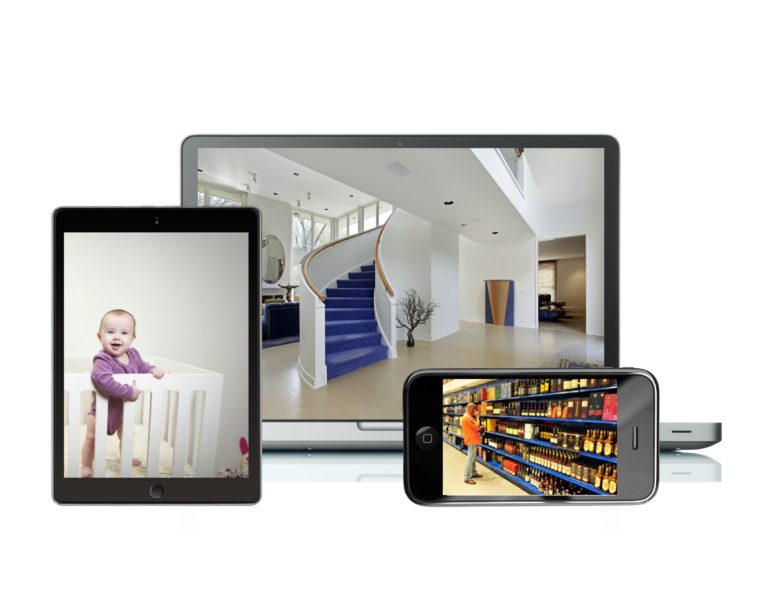 VIEW FROM ANYWHERE!
IOS, Android, PC App:   Bitvision
Additional Features:
P2P Easy Remote Viewing Set Up (Peer to peer)
Seagate 2TB Hard Drive Installed * Upgradeable to 32TB
HD 1080P, 2.0 Megapixel Cameras, Sony CMOS Sensor
View from ANYWHERE!
Mix and Match your Cameras!
12 Channels of Audio
VGA, HDMI AND Composite Video Outputs!
3 Year Manufacturers Warranty
Day and Night Viewing * Up to 82 Feet of Night Vision (Domes)
System Includes (24) Dome Cameras (24) 60′ Cables
ADD up to (8) More cameras!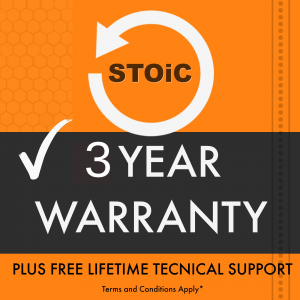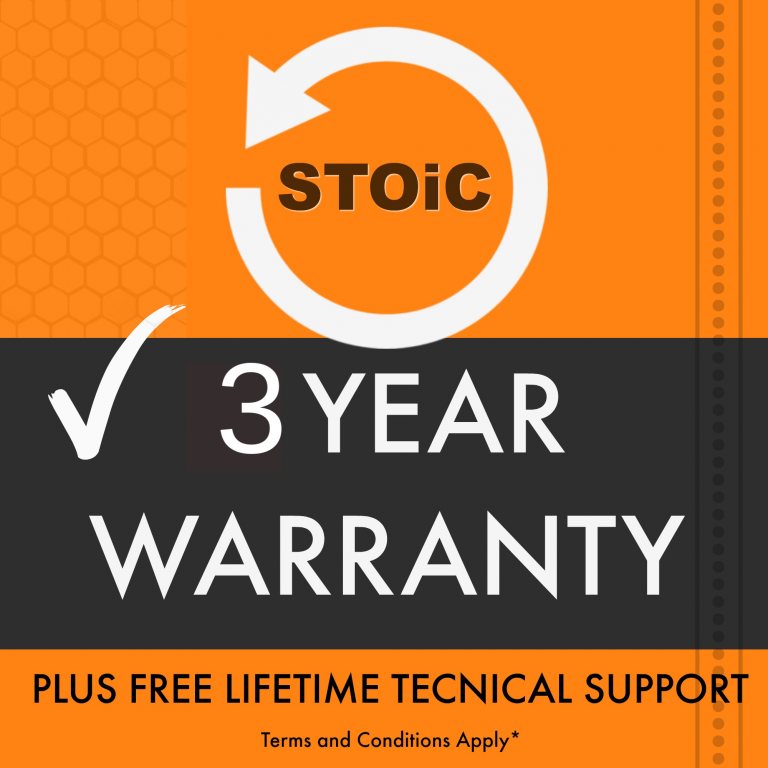 What is Included?
(1) 32 Channel HD DVR, XVR
(1) 2TB Surveillance Class Hard Drive (Upgradeable to 32TB)
(24) HD 1080P Weatherproof, Starlight, Night Vision Turret Dome Cameras
(24) 60 Foot Premium Plug and Play cables
(1) DVR Power Supply Adapter
(3) 8 Channel Power and Splitter
(1) Mouse
(1) Manual and Quick Start Disk
STOiC Technology CCTV Systems can be customized, personalized and reconfigured to fit your needs! Build the perfect Security Camera System for your application! We are a STOiC Technology Master Distributor and support all STOiC Systems with FREE Lifetime Technical Support! Call us Toll Free at 877-880-7728.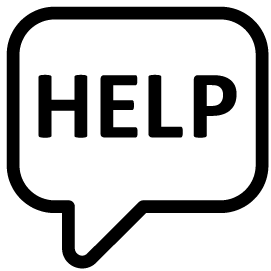 Not Sure About Your Product or Compatibility? Ask an Expert!