Description
SAS-XVR800 STOiC Technologies 8 Channel HD Security DVR, XVR, 5 in 1
This STOiC Technologies 8 Channel HD Security DVR, XVR is a premium quality professional DVR (XVR) with HD 1080P Recording and Hybrid support for AHD, TVI, CVI and CVBS Formats. This SAS-XVR800 features HD Display and is 100% Mac and Windows Compatible. The DVR supports iPhone, iPad, Android and features Live Search and Live Audio over remote device. STOiC Technology DVR's are professionally featured and are also referred to as XVR's due to their cross compatibility with all HD CCTV Formats. These Security DVR's support AHD, TVI, CVI, CVBS and IP over Coax. All STOiC DVR, XVR's come with a 3 Year Manufacturers Warranty and FREE Lifetime Technical Support. The FreeIP remote viewing app will keep you connected to everything that matters most!
UTC Supported
UTC (Up The Coax) Support means that you can control UTC supported cameras such as PTZ's from the XVR, without having to run an additional RS485 cable.
Storage Capacity
The STOiC Technologies SAS-XVR800 can be equipped with up to 8TB Hard Drive.
Compatible Cameras: STOiC Technology 4 in 1, Samsung, Tru View 4 in 1
HD 1080p Recording over RG59/RG6 Coax (BNC)
DVR Features:
8 Channel HD BNC Inputs
UTC Support
Supports AHD, TVI, CVI, CVBS
4 Channels Audio (RCA)
RS485, PTZ Support
P2P (Peer to Peer)
Mac and Windows O/S Supported
Plug and Play Operation
1 SATA Interface (HDD up to 6TB)
VIEW FROM ANYWHERE!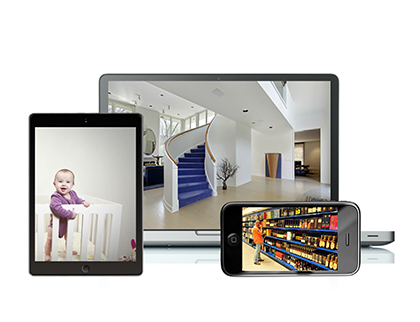 PC / Mac / iPhone / iPad / Android
Remote Viewing App's (FREE)
PC/Mac: FreeIP
iOS: FreeIP
Android: FreeIP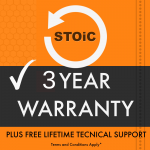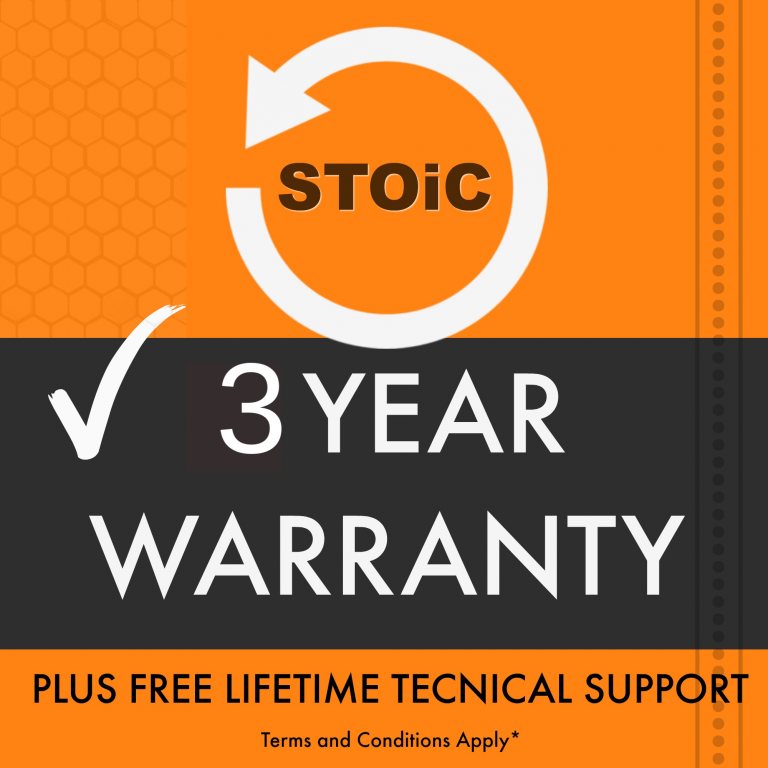 STOiC Technologies CCTV Systems can be customized, personalized and reconfigured to fit your needs! Build the perfect Security Camera System for your application! We are a STOiC Technology Master Distributor and support all STOiC Systems with FREE Lifetime Technical Support! Call us Toll Free at 877-880-7728.
All STOiC HD Security DVR's shipped with Hard Drive come with Western Digital or Seagate Surveillance Class HDD's for maximum performance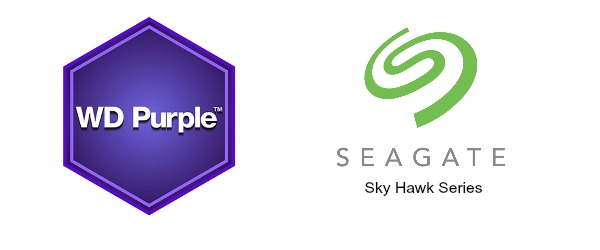 Three Year Manufacturers Warranty
Free Lifetime Technical Support
Ellipse Quality Guarantee
Not Sure About Your Product or Compatibility? Ask an Expert!