Description
SDH-C85080BF Samsung 16 Channel 4MP Super HD Security Camera System with 8 Cameras
Keep your house or business secure with the SDH-C85080BF Wisenet Samsung 4 Megapixel Super HD Video Security System, featuring a 16-channel DVR and 8 bullet cameras. This 4MP Super HD Security Camera System includes (8) Cameras and (8) Cables but you can add up to (8) More! The bullet shaped cameras are designed to withstand adverse weather conditions, including rain, heat, and snow. The SDH-C85080 Samsung 4MP Super HD Security Camera System delivers 4 megapixel Super HD video, day and night, and provides night vision up to 82 ft. so you can see HD images at night or in the dark as well. The DVR features a 2 TB hard drive with intuitive menu and controls, making it easy for you to search and review archived videos. This Super HD system from Samsung Wisenet allows for remote viewing from anywhere via mobile device or PC. Need Longer Camera cables? Find them Here: Premium Longer Cables
By downloading the free WiseView App, you can keep a close watch on your home or business anytime from anywhere in the world through your device.*
*PC, MAC, Android/iOS smartphones and tablets.
Samsung has been the leading manufacturer of Home Security Systems since 2003. Samsung Surveillance Camera Systems are reliable, User friendly, and are supported with firmware upgrades and technical support. Unlike other Kit System Manufacturers, Samsung provides Real US Technical support! Also, since we are a Samsung Authorized Distributor, you get twice the support! Any system you purchase from Ellipse Security we automatically include FREE LIFETIME TECHNICAL SUPPORT!
DVR: 16CH 1440p Full HD outdoor cameras and recording
Includes (8) HD Cameras
Includes (8) 60 Foot Cables
IP66 Rated weather-resistant
105° Wide angle view
Night Vision up to 130 ft., True Day and Night with IR cut filter
2TB surveillance class hard drive
Free iPOlis remote viewing app for Android and iOS
What's in the Box?
– DVR (SDR-B85300N2T)
– Camera (SDC-89440BC) 8 pcs
– Remote Control / Batteries
– Mouse / Power Adapter / Power Cord
– 60 Foot BNC Camera Cable 8 pcs
– CD (Smart View, User Manual)
– Quick Start Guide / Network Guide
– HDMI Cable
Model Numbers: SDH-C85080, SDH-C85080BF, SDH-C85080BFN, SDC-89440BF
System Features: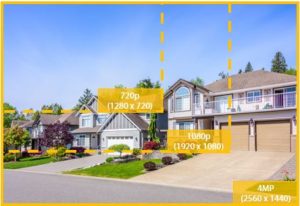 4 Megapixel Super HD Video
The SDH-C85100 (SDH-C85100BFN) system includes 4 Megapixel Super HD cameras for real-time recording with smooth video playback and clarity. With a 4 Megapixel resolution, you get twice the resolution of a 1080p Full HD camera, increasing the details within the camera's field of view. It also delivers sharper footage enabling better forensic inspection of a person's face or license plate.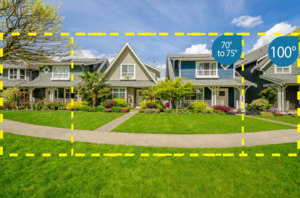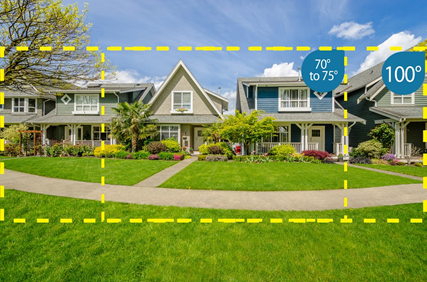 Wide Angle Coverage
Get the entire picture: an enhanced 105° viewing angle provides a wider field of view to maximize coverage compared to the traditional 70° to 75° viewing angle cameras.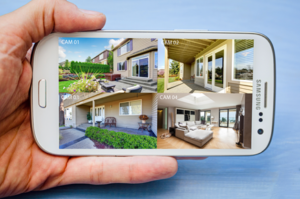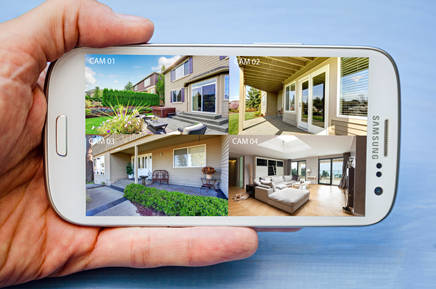 Anytime/Anywhere Viewing with Free WiseView App
Watch your house or business from anywhere in the world on your mobile device/tablet or computer/laptop with the WiseView app. Whether you stepped out for a store run, or are about to paraglide over the Andes Mountains, you can check in on your home or business to make sure it's safe.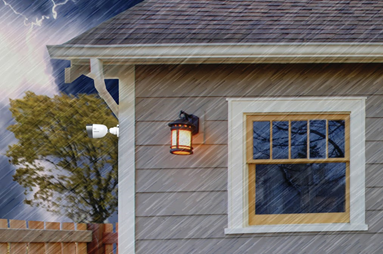 IP66 Weather-Resistant Cameras
Bad weather is never an issue for the SDH-C85100BF. The cameras are rated IP66 weather-resistant and can withstand conditions such as rain, sleet and snow.
1440p Full HD Video
The Samsung Full HD Video Security system provides 1440p Super HD real-time recording for smooth playback and clear imaging, allowing you to make out details missed on lower resolution cameras. The high quality resolution delivers sharper video enabling better forensic inspection of a person's face or license plate.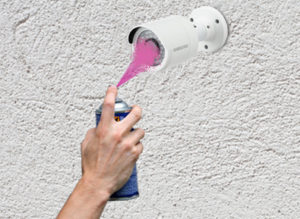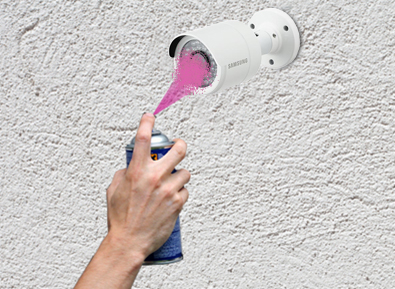 Event/Tampering Alerts
The Samsung DVR Security System sends you instant notifications when your much-awaited package arrive or what time your children get home from after-school activities. The system also protects you from intruders or thieves, providing tampering alerts so if anyone tries changing any of the cameras or wires without your knowledge you will be alerted.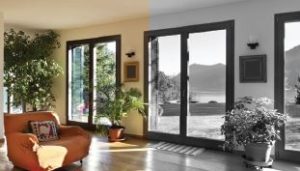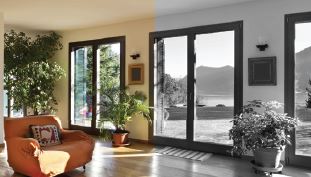 True Day & Night
The 1440p Super HD cameras utilize an advanced IR Cut Filter for accurate, vibrant colors and Night Vision mode to capture clear, illuminated footage up to 82 feet in darkness.
Call us or contact us to order and customize your system! Toll-Free 877-880-7728
We are a Samsung Authorized Distributor


Not Sure About Your Product or Compatibility? Ask an Expert!