Description
SDR-B85300N2T Samsung 16 Channel 4MP Super HD Security DVR
Keep your house or business secure with the SDR-B85300N2T Samsung 16 Channel 4MP Super HD Security DVR.  The SDR-B85300N2T is the DVR from the SDH-C85100BF Kit and is Full 1440P HD Video. The 16 Channel DVR allows you to monitor up to 16 locations inside and outside of your residential or commercial property. With the free downloadable Samsung Wisenet application you can keep a close watch on your home or business anytime from anywhere in the world through your smartphone/tablet or computer/laptop. The Samsung Wisenet Security DVR features a 2TB Hard Drive with intuitive menu and controls, allowing you to easily search and review archived video. Live life worry free – you will be alerted should anything happen should you be away or sound asleep in your bedroom. This HD Security is brand new by Samsung and is supported with a One Year Manufacturers Warranty. The popular Wisenet app is easy to use and provides remote viewing from your smartphone, tablet or mobile device. The DVR is also bacwards compatible to previous model cameras.
Supported Samsung Cameras: SDC-89440BC, SDC-9443BC, SDC-9443DF, SDC-9441BC, SDC-8440BC, SDC-7340BC, SDC-5440BC, SDC-5340BC
DVR Features:
16 Channel DVR with 1440p Full HD Recording
Backwards Compatible with Existing Non-HD Analog Cameras
Free iPhone and Android Wisenet App
Mac OS and Windows Support
Automatic Email Notification of Events
VIEW FROM ANYWHERE!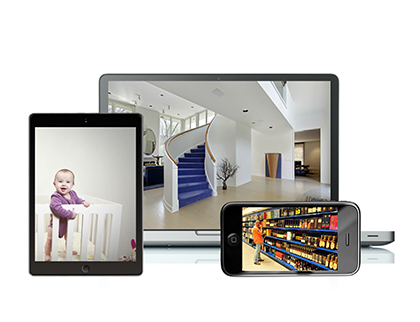 PC / Mac / iPhone / iPad / Android
Remote Viewing App's (FREE)
PC/Mac:
iOS: Wisenet
Android: Wisenet
One Year Manufacturers Warranty
Free Lifetime Technical Support
Ellipse Quality Guarantee
Not Sure About Your Product or Compatibility? Ask an Expert!