Description
SM200 Smart Bullet Camera, Wifi Camera with Two Way Audio
Smart Wifi Bullet Camera with 2 way talk feature!
Always Working 24/7. Rain or Shine.
The ECL-SM200 Smart Wifi Bullet Camera is aesthetically pleasing and blends in with your home when installed. The SM200 plugs into power so you don't have to worry about recharging batteries, Come rain or shine the SM200 is ready to work.
Playback video full screen.
Use our Eclipse Home app to playback video in full-screen, landscape mode and digitally zoom in for a closer view.
Enjoy HD Video Day or Night
The SM200 offers clear HD videos during the day and crisp images at night thanks to its powerful infrared sensors and built-in IR Filter.
Wide angle view.
Enjoy a wide angle view with digital zoom to catch all the details.
Just as clear at night.
Night vision allows you see video even in pure darkness.
Get alerts as they happen.
Monitoring your home 24/7 is not an option, the SM200 will alert you when it detects movement and sends you an image clip of the event. Simply click on the alert to connect live if you think the event is important.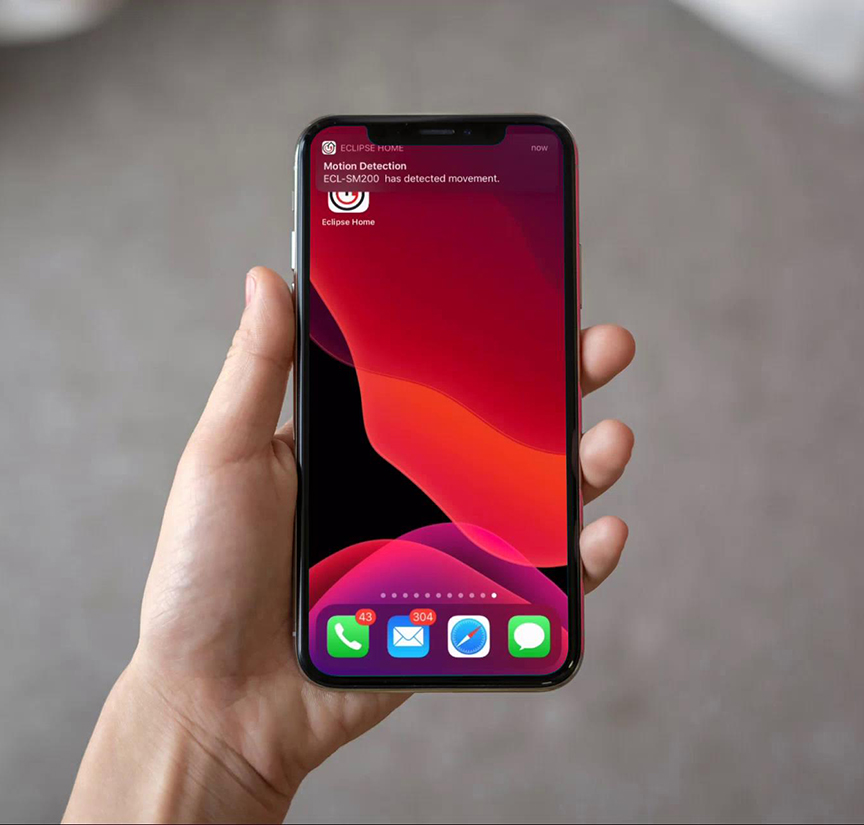 Always there 24/7
Optional cloud subscription comes with 24/7 continuous recording. You can browse through your entire video history to see what happened. Receive intelligent alerts when your Eclipse ECL-SM200 detects movement.
Built-in microphone and large speaker.
The powerful speaker allows you to scare off intruders or speak to family members from almost anywhere you are.

2-Way Audio (Hear and Talk)
Powerful Speaker
Audio Recording with SD Card
Catch crime or burglary before it occurs on your property.
Don't get alerted when a potential thief or burglar is already at your front door, catch them before they even get on your property with motion alerts and notifications.
Smart Solution with Smart Technology
The Eclipse ECL-SM200 is packed with features and advanced technology.
Day & Night
Powerful infrared allows the SM200 to see in pitch black or low light.
Digital Zoom
Use your fingers to digitally zoom in and get closer to an object or person.
Optional Cloud Storage
Eclipse Home Cloud allows you to store your video events on the cloud for later retrieval.
Easy Set Up
Setting up your new Smart Camera is easy with these steps.
Download the Eclipse Home App
On your mobile device, go to the App Store (for iOS devices) or the Play Store (for Android devices)
Search for "Eclipse Home"
Download and install the Eclipse Home app on your mobile device
Create or Log in to Your Account
If this is your first Eclipse Home product, you will be asked to set up an account.
To set up an account:
Open the Eclipse Home app.
Select "Register."
Follow the in-app instructions to create a new account.
If you already have another Eclipse Home device installed, simply open the Eclipse Home app.
Use your email or phone number to register a new account with us. Choose the country code that corresponds to your location.
You will receive an email or text message with a code to verify your account.
Free Lifetime Tech Support
Money Back Guarantee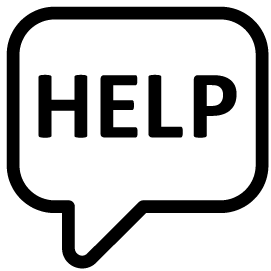 Not Sure About Your Product or Compatibility? Ask an Expert!