Description
Samsung Full HD POE Outdoor Camera
With a 1080p Full HD resolution, a 130-degree field of view, and 50 ft. night vision, the SmartCam SNH-V6430BNH camera creates crisp and clear images, indoor and outdoor, day and night. Whether it's sunny or rainy, the camera watches over your home in tough weather conditions thanks to its IP65 weather-resistant rating. It sends real-time alerts to your device** when it detects key events using motion detection, and Motion Zone Select. So whether you're home sleeping or away on vacation, you know what's happening with the SmartCam SNH-V6430BNH camera.
1080p Full HD Resolution
Motion Detection Alerts
Motion Zone Select
Night Vision up to 50 ft.
IP65 Weather-Resistant Outdoor Housing
130° Field of View
Wide Dynamic Range
PoE adapter for safety and flexibility over AC power
SDXC Memory Slot (Max. 128GB)
1080p Full HD Resolution

The SmartCam captures clear images in areas of high-contrast lighting conditions. It utilizes Wide Dynamic Range technology by enhancing the details of a subject or object in poorly and brightly illuminated areas of your home for a well-balanced exposure, delivering exceptional picture quality.
Motion/Audio Detection Alerts

You can't always keep an eye on your home. With motion detection, the SmartCam distinguishes insignificant events from true motion events to reduce the number of false alarms. When events such as leaves swaying in the breeze are detected, it recognizes that it is not a major event. But when true motion events arise, such as someone attempting to enter your home, it sends an alert notification to your device right away.
Motion Zone Select
Motion Zone Select fine-tunes motion detection to areas that require your attention. You can select up to three zones on your smartphone or tablet, so when the SmartCam detects events within the zones, it'll send an alert to your device. The next time the delivery man drops off a package on the front porch or someone attempts to break in through your back door, you'll know right away.
Night Vision
With True Day and Night, the SmartCam delivers accurate, true-to-life videos to your device. It thrives in an array of light levels by adapting to the changing light conditions of the environment to give you sharp, detailed videos during the day, and bright and clear images in low light and nighttime conditions. The IR LEDs enriches the dark areas outside your home with up to 50ft night vision. You can check to see who is hanging outside your front porch in the late nights on your smartphone
IP65 Weather-Resistant Rating
The SmartCam is capable of withstanding extreme temperature and adverse weather conditions, whether it's rain, wind, snow, or severe heat. With an IP65 weather resistant rating, and a wide operating temperature between -22° to 140° F (-30° to 60°C), the outdoor camera performs efficiently to deliver crystal-clear videos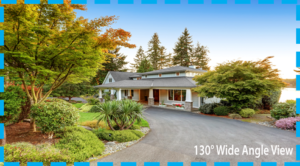 130° Field of View
The SmartCam provides a 130° wide angle of view. It captures images in larger areas without restricting your view or compromising image quality. Now you'll be able to see every corner of your backyard through your device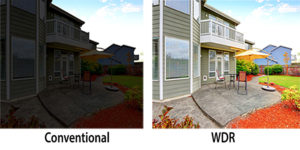 Wide Dynamic Range
The SmartCam delivers strikingly sharp and vivid videos with True Day and Night. It adjusts accordingly to the lighting conditions of the camera's location, so everything in view will be clearly visible during the day and night. The IR LED for night vision brings clarity to your home so you can see up to 16 ft. in complete darkness. You can easily check up on your house and children at night without turning the lights on.
PoE Adapter
With the PoE adapter, the SmartCam is powered on and connected at all times. There are two port injectors to provide power connection and network connectivity anywhere around your home. It gives you the flexibility to place the camera anywhere without limiting placements to areas near power outlets. Just adjust the length of the Ethernet cable (sold separately) to place the camera at the most optimal location. The cable allows the PoE adapter to transmit an appropriate amount of power supply from a distance to prevent the camera from overloading and overpowering unlike AC adapters. You can also extend the network line by connecting the PoE adapter to a network router for a steady network connection from a long distance and in areas with weak Wi-Fi signals.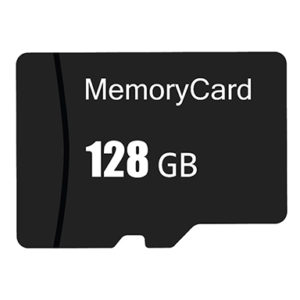 SDXC Memory Slot (Max. 128GB)
To capture significant moments that take place in your home, the SmartCam features a built-in local storage slot for microSD cards up to 128 GB. And it offers two recording options, continuous and event recording. When the SmartCam is set for continuous recording, it records without any interruption. However, if you want to minimize storage use, just switch to event recording. Event recording captures videos when the camera detects any motion or audio events.
*Android and iOS only
**PC, Mac, Android/iOS smartphones and tablets.