Description
UIA-2000 Uniview Smart Bar for Prime Series Facial Recognition
Install the UIA-2000 Uniview Smart Bar on Prime Series UNV NVR's to add Facial Recognition Capabilities.
Compatible NVR in our Store: Uniview Prime Series NVR's
NVR302-16E-P16-B
NVR304-32E-B
NVR308-32E-B
NVR308-64E-B
Price Protection: We offer Price Protection on all Uniview Products for our installers, and integrators. Therefore, we ask that you call us for pricing on Uniview Equipment. You can also become a Uniview Dealer which will allow access to Discounted Pricing, Rebate Programs, Dealer Log-In and more! Become a Dealer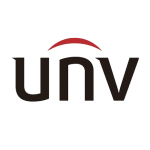 Take IP to the Next Level with Uniview
Uniview NVR's are packed with advanced features and are extremely user friendly. UNV has become the choice for many of our Dealers and Integrators due to ease of use and low failure rates. Uniview has completed major projects around the globe and is the perfect choice for a broad range of surveillance applications.
UIA-2000 Quick Features:
Install on Prime Series NVR to realize Facial Recognition
Ultra265, H.265, H.264 Video Formats Analysis
Up to 16 Face Libraries, Total Capacity 50,000 Face Images
Face Match (or not match) Alarm Trigger
Supports 4 Channel Face Recognition with Face Capture Camera
Supports 1 Channel Face recognition with normal Camera
Monitoring Management
USB power Supply
3 Year Manufacturers Warranty
Free Lifetime Technical Support
Ellipse Satisfaction Guarantee
Not Sure About Your Product or Compatibility? Ask an Expert!