Description
URDB1 Video Doorbell from Uniview, 2 Way Audio, Wifi
The new URDB1 Video Doorbell from Uniview has advanced features and is easy to use! The Video Doorbell can be used as a stand alone system but also supports use with any of our Uniview NVR's. You will enjoy the 2-way talk function which allows communication with visitors to your property. Built In Wifi supports Mobile Client and features instant answer and alert.
Video Doorbells have become extremely popular over the last few years. The Uniview URDB1 builds on that success with advanced features and better operability. Integration with a video security system is key. We have been asked numerous times by customers "Can I use my video doorbell with my NVR recorder?" Until now, the answer has been NO (or kind of). With UNV's new Video Doorbell, the answer is YES! However, if you do not have an NVR, the URDB1 will work as a stand alone unit with built in MicroSD Card recording.
The URDB1 takes Video Doorbells to the Next Level!
Call for DEALER PRICING!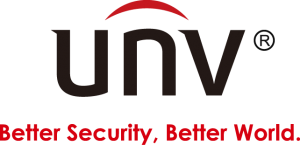 URD1 Video Doorbell Quick Features:
Crystal Clear HD1080p Video
Wi-Fi Connection
Noise Free Two-Way Talk
Adjustable Motion Detection
Instantaneous Alert and Answer
IR Night Vision
IP65 Weather Resistant
Security System Compatible
160° Field of View
MicroSD Card up to 128GB
Reset and Call Buttons
Dimensions: 46.8 x 23.5 x 123.2mm (1.8″ x .9″ x 4.9″) L x W x H
Working Temperature: -22°F to +122°F
Power: 16~24VAC and 12VDC
Connectivity: 802.11 b/g/n WiFi @2.4GHz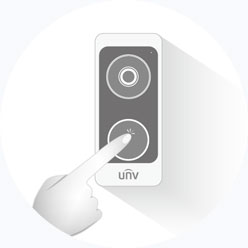 Motion is Detected and alert is sent even before the doorbell is rung.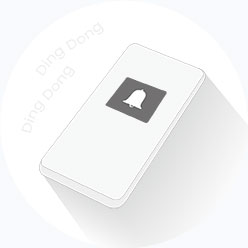 Instantly Receive Notifications on your mobile device or phone.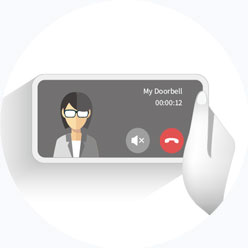 See, Hear, and Talk to Visitors Live from you mobile device from Anywhere!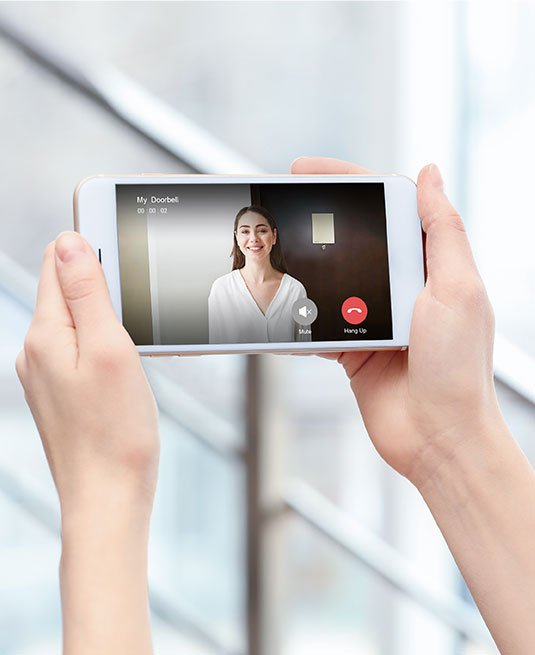 Notifiction and Detection
When doorbell was pressed or triggered, you can use the free app to see, hear and talk to guests from your portable devices such as smartphone no matter where you are or what you are doing.
-HD video quality
-Crystal-clear 1080p full HD video
-2-Way Talk
-Built-in Mic & speaker
-HD Talk and listen on the APP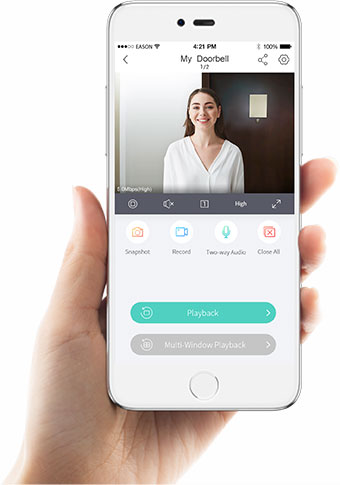 Recording Video Options
In order to provide the best user experience, there are 2 easy options for recording and storing your important HD video.
Record locally with a micro SD card up to 128GB
Connect it to your existing NVR to integrate it to your current system via network.
Unlike most Video Doorbells, the URDB1 can be integrated with a Uniview NVR and existing system for maximum integration! This way, your video doorbell acts as an additional security camera 24/7.
URDB1 Installation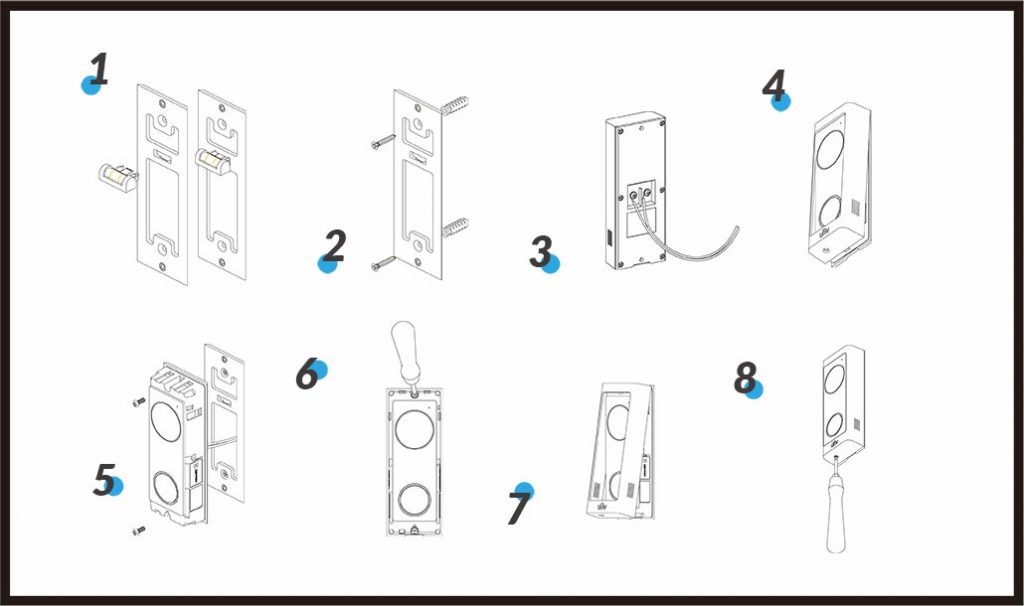 3 YEAR Manufacturers Warranty
Free Lifetime Tech Support
Money Back Guarantee
Not Sure About Your Product or Compatibility? Ask an Expert!