Description
VAP-65HD Premium 65 Foot HD Video, Audio, Power Cable for Security Cameras
Our VAP-65HD Premium 65 Foot HD Video, Audio, Power Cable is a Premium Quality 3 in 1 Cable with Video, Audio and Power for BNC Type Security Cameras. This HD CCTV Cable can be used for Security Cameras that have Built In Audio, such as the STOiC STH-B2061W because it carries Video, Audio AND Power in one cable. This 65 Foot Cable is Black in Color and is HD Quality so it can be used for any HD Analog Security Cameras as well as Standard Definition Analog. Our Premium Quality Security camera cables are tested to work with HD CCTV including HD-TVI, HD-CVI, AHD and CVBS applications. The VAP-65HD Integrated Video/Audio/Power cable allows you to run only one cable for installing any BNC Video Camera with Audio. This HD BNC Cable comes with one RCA adaptor so cable can be used with BNC video Or RCA video camera connections. Your Video, Audio and Power are all in the same cable, making installation easy and allowing you to power your camera from the location of the monitor, DVR, Quad, Etc. The VAP-65HD can also be used for CCTV Microphones and Microphone Kits.
Compatible with any BNC (coax) or RCA Camera.
Configuration:
BNC Male to BNC Male (Video)
RCA Male to RCA Male (Audio)
12VDC Male to 12VDC Female (Power)
COMPATIBLE WITH ALL COAX-BASED, HD Analog and Analog CCTV SYSTEMS AND CAMERAS.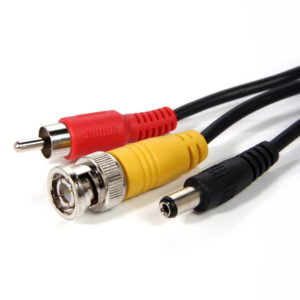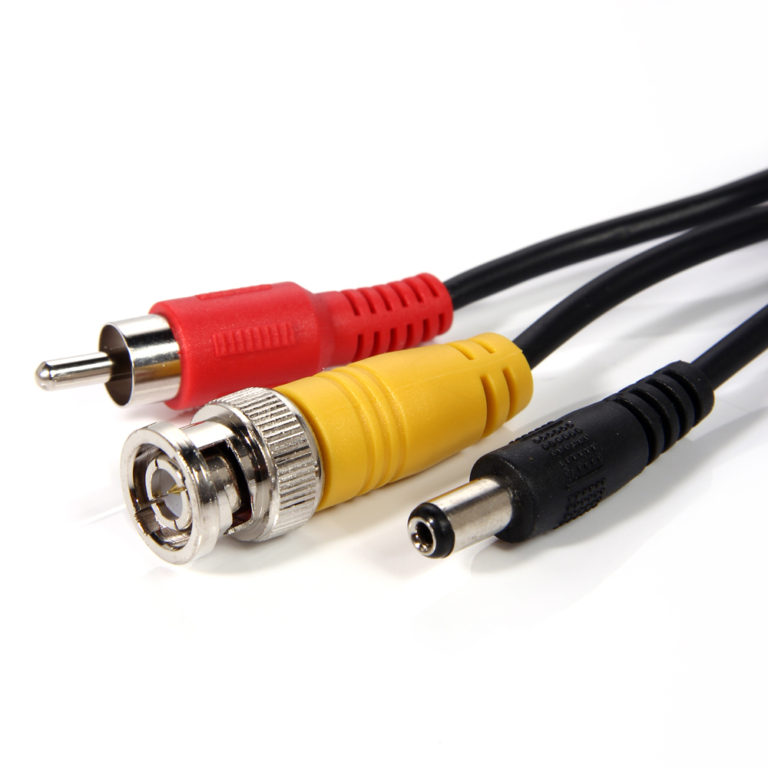 Video, Audio Power Cable
Ellipse Quality Guarantee
One Year Warranty
Supported Wisenet Samsung Models:
Systems: SDH-C85105BF, SDH-C85085BF, SDH-C84045BF, SDH-C85100, SDH-C5100, SDH-C75100, SDH-C75080, SDH-C75083, SDH-C74043, SDH-C73043, SDH-C74040, SDH-C73040, SDS-P5122, SDS-P5082, SDS-P4082, SDS-P4042, SDS-P3042, SDS-P3022, SDH-P4040, SDS-P3040, SDS-P4080, SDS-P5100, SDS-P5101, SDS-P5080, SDS-V3040, SDS-V4040, SDH-V5100, SDS-V4041, SDH-P5080, SDS-V5080, SDH-P4080, SDH-B74041, SDH-B74081, SDH-B73041, SDH-B73045, SDH-B3040, SDH-C84040, SDH-C84080, SDH-C84100BF, SDH-C75123BF, SDH-ST581
DVRs: SDR-853032T, SDR-843032T, SDR-843031T, SDR-B85300N2T, SDR-B84300N1T, SDR-4200, SDR-5200, SDR-3100, SDR-4100, SDR-5100, SDR-5300, SDR-5102N, SDR-5102N2T, SDR-C75300, SDR-C74300N, SDR-B73300N, SDR-74301, SDR-B85300N2T, SDR-C75303N2T
Cameras: SDC-89445BF, SDC-89440BF, SDC-9441BC, SDC-9443BC, SDC-9442DC, SDC-7340BC, SDC-5340BC, SDC-5440BC, SDC-8440BC, SDC-89440BF
Other Brands Supported: Lorex, Zmodo, Night Owl, Swann, STOiC, Annke, and MORE!
Not Sure About Your Product or Compatibility? Ask an Expert!