Description
VMU-200 Video Management Unit for Watchman Security DVR's up to 64 Channels
This VMU-200 Video Management Unit for Watchman Security DVR's is available only for the Watchman Line-Up. The VMU-200 can be used as a network device to add a public view monitor at any location that use a Watchman DVR. The VMU-200 can also be used for multi-site monitoring for several Watchman DVR's in different locations. Video management units can be placed at a home office to manage access to several Watchman DVR's via the web. A consolidated log in makes monitoring a breeze compared to other set ups. Watchman Security DVR's are the only units with Video management accessories for HD Analog Security Systems. This unit allows for viewing up to 64 channels at once. Also check out the DVR Health Server: DVR Health Server
Features:
Real time DVR live monitoring
Multi Site Monitoring System
64 Channel Live Monitoring
QHD (4X HD Resolution)
Remote DVR search and playback function
Multi Screen Supported (1, 4, 9, 32)
4K Display Out
HDMI & VGA output
Up to 16 DVRs list management
Compact size (134mm*107mm*50mm )
Low power consumption ([email protected])
Application:
PVM (Public view monitoring)
Video wall
Multi site monitoring
Home video monitoring
Video matrix system
Specifications:
Display resolution: 4K (3840 x 2160)
Max Decoding Resolution: QHD (2560 x 1440)
Network: 10/100 Base-T
USB: Two
DVR Supported: 4MP, 2MP, 1.3MP, 960H
IR remote control: Available
Power: 12VDC/0.5A
Dimension: 320*230*44 ( W*D*H)
Weight: 2Kg
Operating Temperature: 0 Degrees C~40 degrees C
Watchman Security DVR's and Accessories are a professional quality Korean Made offering with advanced features and superb functionality. Our Watchman line of Security DVR's also boast an exciting and unique array of DVR accessories such as the DVR Health Server (DHS) and the Video Management Unit (VMU) that are only available through the Watchman Line. A favorite with many of our dealers, these HD Security DVR's are reliable, user friendly, and carry a 2 Year Manufacturers Warranty. With Free Lifetime Technical Support through Ellipse Security, and some of the best ongoing support in the industry, Watchman HD Security DVR's are hard to beat! If you are looking for a professional DVR that is feature rich and built to last, Watchman is your choice.
VIEW FROM ANYWHERE!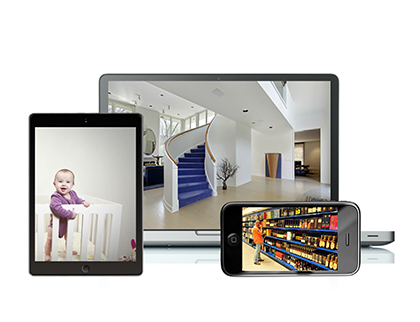 PC / Mac / iPhone / iPad / Android
Two Year Manufacturers Warranty
Free Lifetime Technical Support
Ellipse Quality Guarantee
Not Sure About Your Product or Compatibility? Ask an Expert!