Description
WD30PURX 3TB Surveillance Class Hard Drive Purple Series from Western Digital
Designed for Surveillance
The WD30PURX Western Digital 3TB Surveillance Class Internal Hard Drive is designed for both DVR and NVR security systems. Purple Series HDDs are compatible with most of the the leading surveillance and security manufacturers. We can help you find the perfect storage for your system. Ellipse Security stocks 1TB, 2TB, 3TB, 4TB, 6TB, 8TB and 10TB Surveillance Class Hard Drives. The 'Purple" series Hard Drives from Western Digital are designed for surveillance applications.
Seamless Integration
With a wide range of industry-leading enclosures and chipsets supported, you're sure to find the configuration and compatibility that's right for your NVR.
The Smart Choice for Surveillance
WD Purple Surveillance Storage offers exclusive All Frame technology to bring you premium reliability and peace-of-mind when installing your home or small to medium business security system. If you are adding or replacing storage for your DVR or NVR, then you should choose a Hard Drive designed for the job. Western Digitals exclusive firmware upgrades work with ATA streaming to reduce error pixelation and video interruptions that occur when desktop hard drives are incorrectly used as storage in security systems. Surveillance Storage from WD is built for 24/7, always-on, high-definition surveillance security systems that use up to eight hard drives and up to 32 cameras. Choose a drive that is designed and engineered for home and business surveillance systems and enjoy the peace-of-mind you can only get from a surveillance-class hard drive.
Desktop drives vs. surveillance-class storage:
You wouldn't use a bicycle to transport cargo across the country because it's not the right tool for the job. You also shouldn't use a desktop hard drive in your surveillance security system because it wasn't designed for that application. WD Purple surveillance-class storage has been tested to be compatible in a wide-range of security systems. These drives are designed to replace standard desktop drives that were not designed for the harsh 24/7 always-on, high-definition surveillance environment. Your Desktop drives are built to run for only short intervals. Unlike Surveillance Drives, they are not engineered to withstand high-temperature fluctuations and equipment vibrations found in a typical surveillance application.
Built for 24/7, always-on, high-definition security systems. With a supported workload rate of up to 180TB/Year and support for up to 64 cameras, WD Purple drives are optimized for surveillance systems.
The Right Drive for the Job
WD Purple drives have been engineered specifically for the extreme demands of high temperature, 24/7 surveillance systems.
Performance You Can Trust
From a worldwide leader in the storage industry, WD Purple is engineered for quality video playback when you need it most.
Expand Your View to 64
WD Purple drives are optimized to support up to 64 cameras, giving you flexibility to upgrade or expand your security system.
Technical Specifications
WD Purple is built for personal, home office or small business surveillance systems using up to 64 HD cameras.
Capacity:
1TB, 2TB, 3TB, 4TB, 6TB, 8TB, 10TB
Interface: SATA 6Gb/s
Form Factor: 3.5 Inch
RPM Class: 5400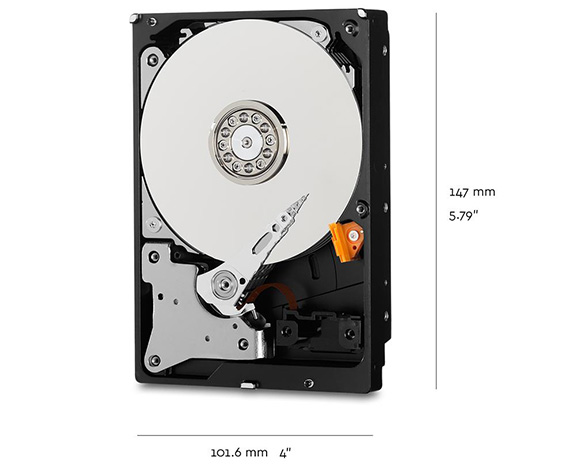 2 Year Manufacturers Warranty
Free Lifetime Technical Support
Ellipse Satisfaction Guarantee
Not Sure About Your Product or Compatibility? Ask an Expert!