Akuvox Smart Door Security
Akuvox Smart Door Security, Video Intercoms and Access Control are a robust product line up designed for the security industry. Encompassing artificial Intelligence, SIP, Android, Cloud, Security and other advanced technologies, Akuvox continuously drives for breakthrough changes in the industry. The company delivers an unrivaled portfolio of smart intercom products and solutions for your home or business. In addition, these solutions have been deployed in more than 80 countries and regions meeting customer needs in a variety of vertical markets.
You will love the user friendly features, functionality and professional design. If you are a Security Integrator, ask us about our Certified Akuvox Partner Program. In addition, the Akuvox SmartPlus Cloud App is a great tool for apartment managers as well as tenants. Ellipse Security is proud to be a Authorized Akuvox Smart Door Security Products Distributor!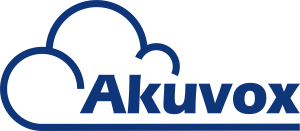 Showing 1–12 of 27 results
Showing 1–12 of 27 results