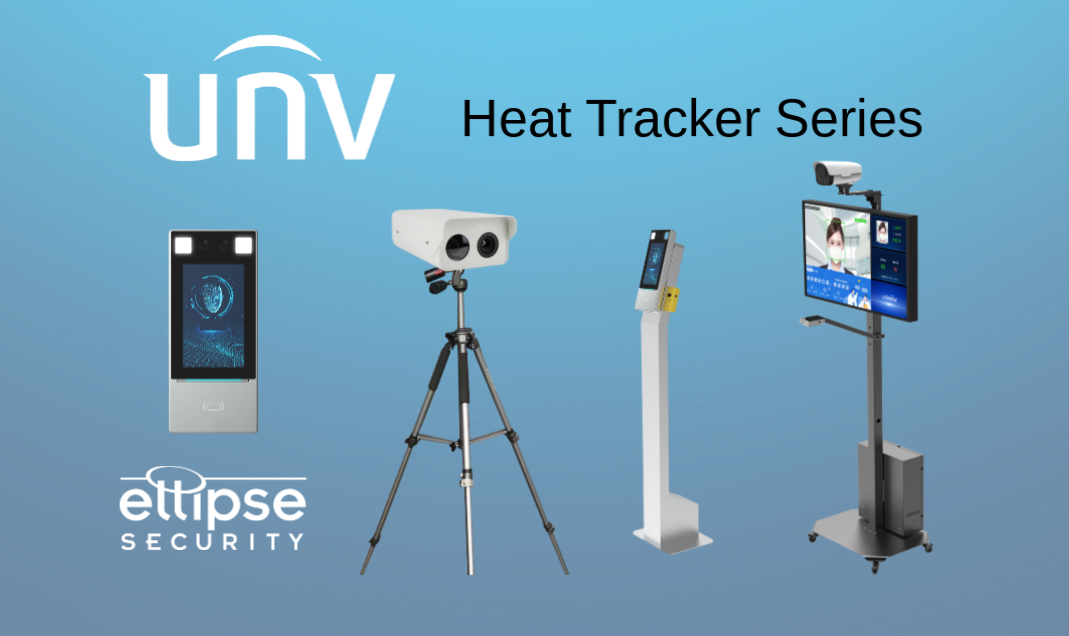 Uniview Heat Tracker Series, Thermal Automatic Temperature Screening Systems
The Uniview Heat Tracker Series, Thermal Automatic Temperature Screening Systems offer a variety of solutions for businesses and facilities. With concerns about potential exposure to COVID-19, and the push for companies to re-open, temperature screening has become a new segment in the market. As many businesses are focusing on re-opening there doors, there is a greater need for monitoring employees and crowds. Since screening individuals in a busy setting is impossible to do manually, many varieties of Automatic Temperature screening systems have come in to play. You may have already experienced one of these systems, if you are back to work.
Ellipse Security offers a number of solutions depending on crowd size, budget and application needs. We have provided a chart below, that will define some of the differences on our Uniview  models. Keep in mind, the information below is general data that can assist you with determining which model may work for you. More detailed information, including specifications and features, is available on our site here: Uniview Heat Tracker Series
For pricing and availability, please contact us directly at 877-880-7728.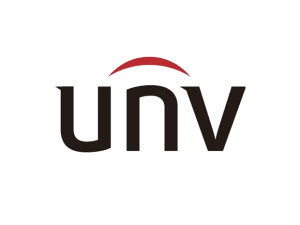 CDC Article Recommends Temperature and Employee Screening:
Pre-Screen: Employers should measure the employee's temperature, and assess symptoms prior to them starting work. Ideally, temperature checks should happen before the individual enters the facility.
Regular Monitoring: As long as the employee doesn't have a temperature or symptoms, they should self-monitor under the supervision of their employer's occupational health program.
Wear a Mask: The employee should wear a face mask at all times while in the workplace for 14 days after last exposure. Employers can issue face masks or can approve employees' supplied cloth face coverings in the event of shortages.
Social Distance: The employee should maintain 6 feet and practice social distancing as work duties permit in the workplace.
Disinfect and Clean work spaces: Clean and disinfect all areas such as offices, bathrooms, common areas, shared electronic equipment routinely.
Thermal and Automatic Temperature Screening Models Comparison:
(Click on chart to enlarge)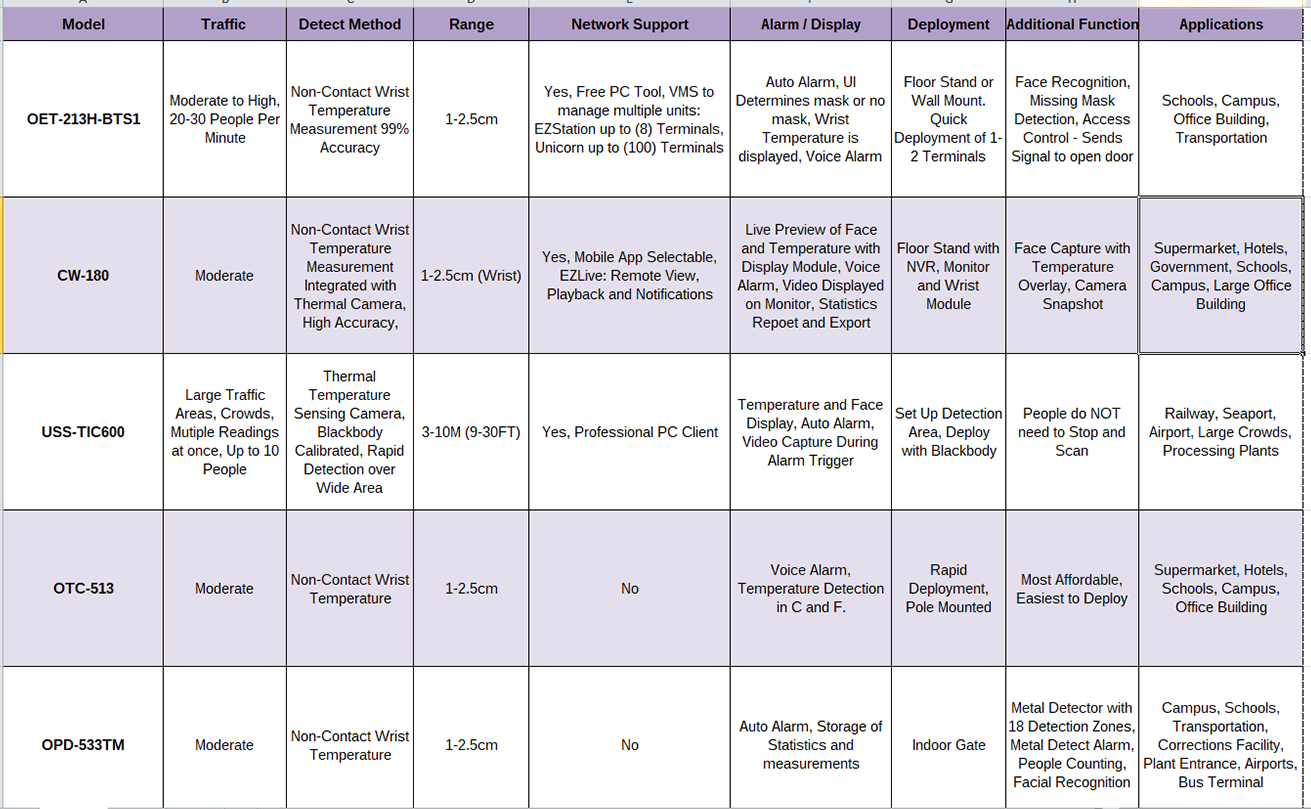 Uniview is a World Leading, Security and Heat Sensing Equipment Manufacturer. The Heat Seeker Series was developed to help combat the spread of COVID-19. These systems work based on taking temperature measurements of people entering an area or facility. If your facility is interested in learning more about how temperature measurement systems can be beneficial, we are happy to assist.
Quick Links:
Uniview Temperature Detection Systems
Ellipse Security is a Surveillance Equipment Distributor in Jacksonville, Florida.
904-996-0061