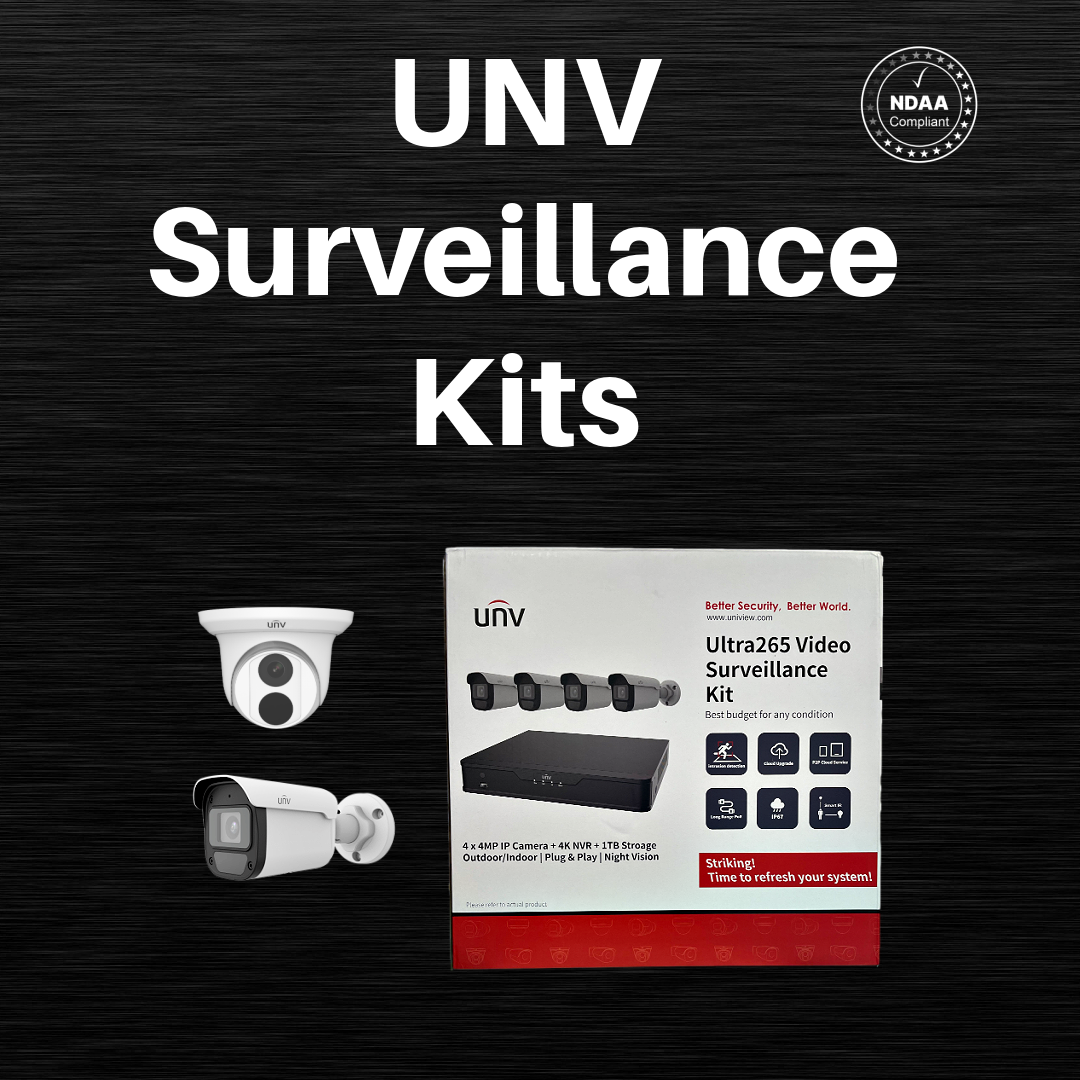 Uniview Surveillance Kits
The Uniview Surveillance Kits are now in stock and are more feature rich than you would expect for a system in a box! The great thing about these kits is that they are perfect for your smaller installs and jobs. In addition, these kits are great if you have a client that is on a budget. All of these Kits come with Pre-Made Cables and a Hard Drive already installed. You can just grab the box and go! Also, you can choose between Bullet or Turret Dome Cameras, and the systems come in 4 and 8 channel options. Even better, the Kits are NDAA Compliant!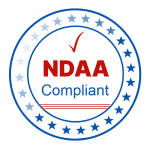 Uniview Surveillance Kits Features NVR:
As we mentioned earlier, these surveillance kits come with more features than most would expect from a kit system. The included NVRs are the NVR301-04S3-P4 (4 Channel) and the NVR301-08s3-P8 (8 Channel) and will accept up to 8MP Resolution. In addition, both NVRs have a built in PoE so no extra equipment is needed. The 4 Channel systems come with a Pre-Installed 1TB Hard Drive and the 8 Channel Units come with a 2TB Hard Drive. You can also use either NVR in Corridor Mode for more accurate viewing of long corridors or hallways. What's more, the NVRs in these affordable kits come with HDMI and VGA simultaneous Outputs as well as (2) USB ports. However, the most exciting feature is the VCA Detection (Camera side) and VCA search functions. VCA stands for Video Content Analysis and includes Face and Behavior Search. We will cover this in greater detail when we discuss the camera features.
Uniview Surveillance Kits Features Cameras: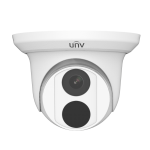 Turret: EC-T4F28M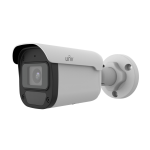 Bullet: EC-B4F28M
You can choose between IP Turret Domes or Bullet style cameras for both the 4 and 8 channel systems. Since both cameras have relatively identical features, we will talk about them jointly. The cameras have 4MP, 1/3″ CMOS Sensors and Smart IR with up to 100′ of IR Illumination. In addition, they have a MicroSD Card Slot so you can do redundant recording. If you ever lose your internet connection, the cameras will continue to record, on board. When your connection is restored, the data will be downloaded to your NVR. Also, the cameras are IP67 Weatherproof so you can install them in all kinds of conditions.
Video Content Analysis Built In:
As we mentioned above, the most exciting part about these systems is the VCA functionality. VCA or Video Content Analysis uses advanced motion detection to analyze and identify specific events. You may have also heard this referred to as Intrusion Detection. This is exactly what the technology was designed to do. The cameras have VCA or Intrusion Detection built in. These functions include Face Detection, Line Crossing, and Enter or Leave an area. You can set the parameters so any time someone crosses your pre-determined line, you get a notification. In addition, the NVR supports Face Search and Behavior Search.
Kit Options:
We stock the following options for your convenience:
Four Channel Kits
EK-S31P4B44T1 4 channel kit with 4 Bullet Cameras
EK-S31P4T44T1 4 channel kit with 4 Turret Domes
Eight Channel Kits
EK-S31P8B46T2-V2 8 channel kit with 6 Bullet Cameras
EK-S31P8T46T2-V2 8 channel kit with 6 Turret Domes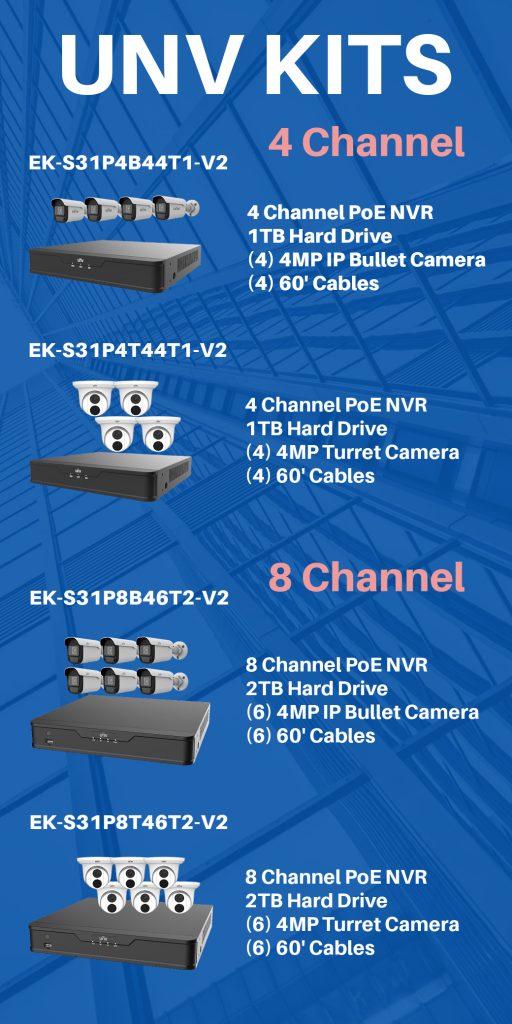 In summary, we are happy to offer these affordable Kit options for our Dealers. Please feel free to contact us if you have any additional questions about the surveillance kits, or Uniview in general.
Toll Free 877-880-7728