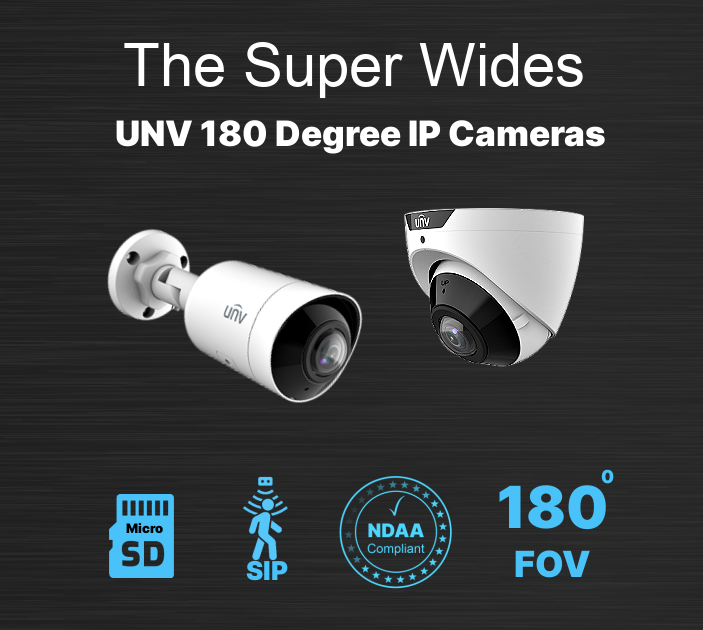 UNV 180 Degree Panoramic IP Bullet and Dome Cameras
UNV Panoramic New Form Factors
The new UNV Panoramic IP Bullet and Dome Cameras are an exciting new arrival from our friends at Uniview. Most of you have seen a variety of disk shaped Panoramic Cameras. However, there are new options available that are cost effective and come in a different form factor. You are probably aware that most fixed Bullet and Turret Dome style cameras frequently use a 2.8mm lens as a Wide Angle option. In addition, you have probably run into a situation where you need something wider than a 2.8mm but can't really justify the cost of the disk type 360 degree models. Enter the new Bullet and Turret Dome Solutions from UNV. We now offer the IPC3605SB-ADF16KM-I0 Turret Dome and the IPC2105SB-ADF16KM-I0 Bullet Camera with a 180 degree FOV.
UNV 180 Degree Panoramic IP employ SIP (Smart Intrusion Prevention) Functions:
Even better, both of these models incorporate SIP functions (Smart Intrusion Prevention). Your SIP Functions include: Line Crossing, Enter and Leave an Area Detection, and Smart Intrusion. The 'Smart' part means that you don't get all the false alarms normally associated with standard motion Detection. Therefore, the cameras will filter out People and Vehicles so you get alerts only when needed. In addition to a wide temperature range, both of these models have IP67 Weatherproof Rating. The Turret Dome is also IK10 Vandal/Impact rated so you can install them in harsh environments. All of this in a camera that delivers 5MP (2880×1620) Resolution at 30 FPS!
UNV 180 Degree Panoramic IP Other Features:
1/2.7″ 5MP CMOS Sensor
5MP (2880×1620) @ 30FPS
IR Illumination up to 70 Feet
Built In Microphone
MicroSD Card Slot for Edge Storage
True 120dB WDR
IP67 Weatherproof
IK10 Vandal Resistant (Dome Only)
IPC3605SB-ADF16KM-I0 Screenshot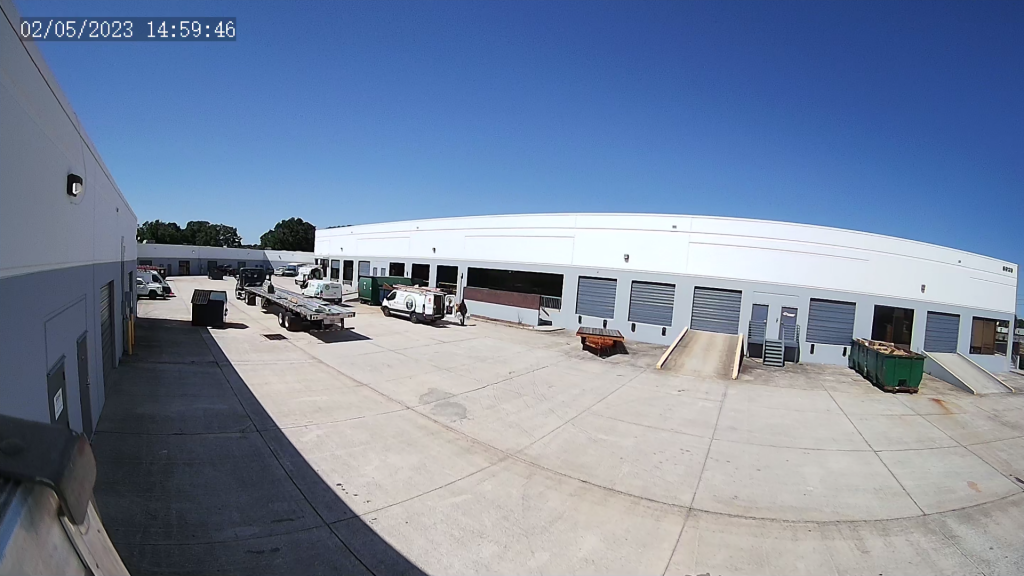 Here is another image with the Camera Perpendicular to our Building: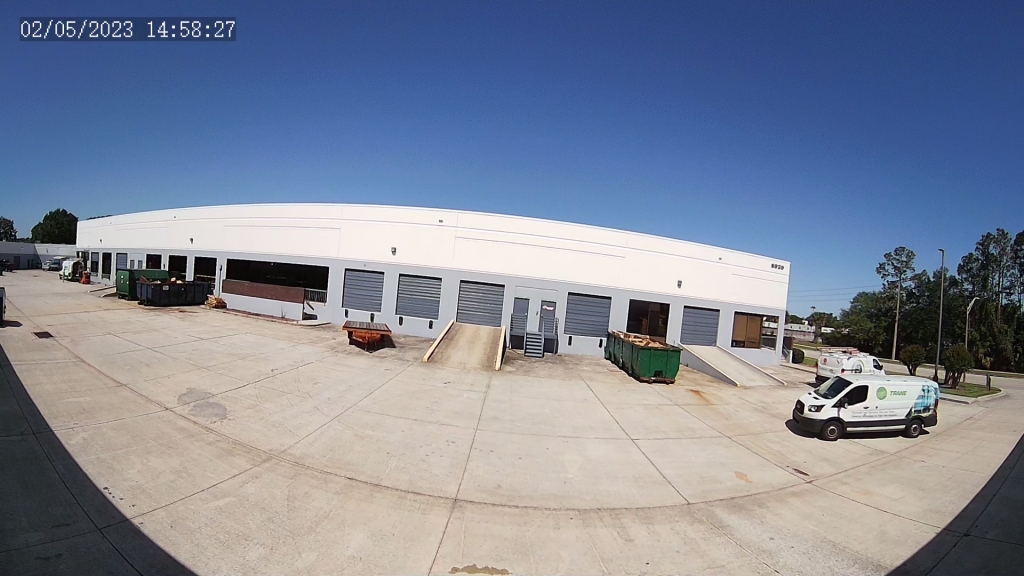 Check them out Here!


NDAA Compliant:
The UNV Super Wide Cameras are NDAA Compliant so you can use them in Federal Facilities or project with Federal Funding.
Please let us know if we can assist you with adding some Super Wide Camera to your upcoming projects.
We Love to Talk with People about Security Cameras!
Toll Free 877-880-7728
If you are an Installer or Integrator you can Sign up as a Dealer Here for discounts, Lead Referrals, Education and Training: