Hanwha A Series IP Cameras
The new Hanwha Wisenet A Series IP Cameras and NVRs are both NDAA and FCC compliant. Therefore, you can install them in Federal Facilities and Government applications. This new offering from Hanwha is an affordable solution from a highly rated brand. If you are a professional Integrator, then you have probably heard of Hanwha products. You may have even used it for one or more of your installations. As you may also know, there is a currently a bit of a vacuum when it comes to lower cost, reliable IP Solutions. Especially if you want to buy from a trusted manufacturer. Therefore, the A Series solutions from Hanwha make perfect sense! You will find them affordable and reliable and they are NDAA and FCC Compliant.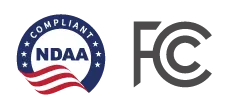 NDAA and FCC Complaint Camera and NVR Solutions
The Wisenet A series product line includes cost-effective camera and NVR solutions equipped with the essential functionality professional security integrators demand. Affordability without sacrificing features makes it well suited to meet the needs of your small to medium sized sites such as retail, banking, and commercial locations. In addition, you will love the feature rich cameras and NVRs, all at an affordable price point.
Wisenet A series camera features:
Wisenet A series cameras offer clear and accurate imaging with a variety of options. This includes essential form factors, 4MP and 2MP resolutions, H.265 compression, and lens types to meet your unique security challenges and circumstances. We currently stock the 4MP versions for you.
WiseStream II + H.265 Compression
You can reduce bandwidth and storage costs through efficient data transmission. Hanwha's proprietary compression technology enables storage and bandwidth savings of up to 75% when compared to the use of H.264 compression alone.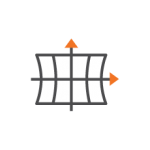 LDC Lens Distortion Correction
Corrects video distortion when using wide-angle lenses. Lens distortion correction technology produces natural-looking images without the distortion often created by conventional camera designs equipped with wide-angle lenses. Therefore your images are rendered in a more realistic format.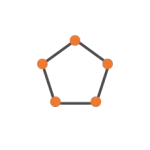 IVA (Intelligent Video Analytics)
Increases situational awareness and alerts operators to abnormal activities in real-time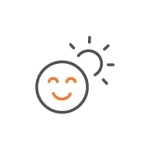 120dB True WDR
Backlight compensations provides clear imaging under any lighting conditions. True WDR backlight compensation optimizes images captured in difficult lighting situations with both dark and light areas rendered correctly.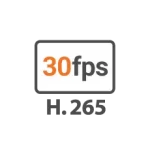 30fps, H265 Codec
You get a smooth 30fps video transmission with H.265 compression technology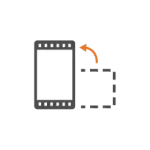 Hallway View 270º Rotation Support
Supports vertical FoV for monitoring narrow scenes with 90 º, 180 º, and 270 º.
By rotating the lens on Wisenet A series cameras by 90 º, 180 º, or 270 º, a vertical field of view may be achieved to help better monitor long corridors or hallways. You get a much more useable image.
License-free intelligent video analytics.
Efficient monitoring with no additional fees.
With customizable analytics zones and event-based alarms, Hanwha's license-free video analytics suite reduces the frequency of false alarms while increasing the efficiency of forensic review. Lets face it, you don't just want a camera system, you want a smart camera system! Multiple analytics features ensure that you are alerted when your pre set parameters are triggered. As a result, you never miss a thing!

Motion detection: Triggers an event when motion is detected in a designated virtual zone

Tamper detection: Triggers an event if the cameral lens is covered or an unauthorized movement that changes the field of view is detected

Virtual line detection: Triggers an alarm when objects are detected crossing a pre-defined virtual line or perimeter

Enter/exit detection: Detection of objects entering or exiting a designated area that you have set
Defocus detection: Triggers an event if loss of focus is detected on your camera (Varies by model)
Affordable high quality NVR solutions
Hanwha Wisenet A series 4CH, 8CH, and 16CH NVRs support maximum camera resolutions of up to 8MP and H.265, and MJPEG codecs. In addition, the improved installation wizard and 4K resolution monitor output make your system setup simple and monitoring crystal clear. You also have increased accessibility options including the use of P2P connections, the Wisenet Mobile application, and on Pc or Mac with Wisenet Viewer CMS. You will appreciate the user friendly design and GUI.
UHD Monitoring: 4K HDMI Output
P2P Connection: Easily connect with QR code. We love making things easier.
Wisenet Viewer Compatible: Easy system monitoring on Windows or Mac PCs
H.265: Advanced compression technology. You get much more video storage with less investment in HDD's.
Wisenet Mobile App: Remote monitoring with Android or iOS devices. You can view your Cameras from anywhere via mobile device!
PoE: Power over ethernet. In other words, Easy Plug and Play Operation and no need for an additional PoE Switch!
---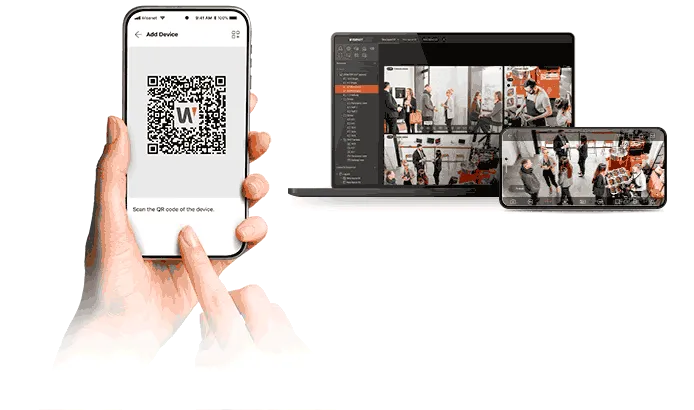 Seamless access across multiple devices
Users can access their Wisenet A series NVRs on PCs running Windows and macOS via Wisenet Viewer CMS and on Android and iOS devices using the Wisenet Mobile App.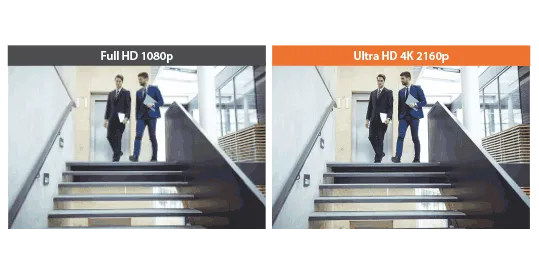 Clear Monitoring with 4K UHD Output
UHD (Ultra-high-definition) HDMI support allows you to view clear and high quality images without loss of detail. That means the images you see live will have excellent resolution!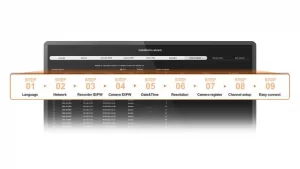 Simple and Easy Installation Wizard
Wisenet A series NVRs walk you right through the process of setting network, camera, and data and time settings. This is due to an easy and intuitive installation wizard that you will appreciate.
---
Hanwha A Series IP Camera Models:
ANO-L7012R 4MP Fixed IP Bullet
ANO-L7082R 4MP Motorized IP Bullet
ANE-L7012R 4MP Fixed IP Turret Dome
ANV-L7012R 4MP Fixed Vandal Dome
ANV-L7082R 4MP Motorized Vandal Dome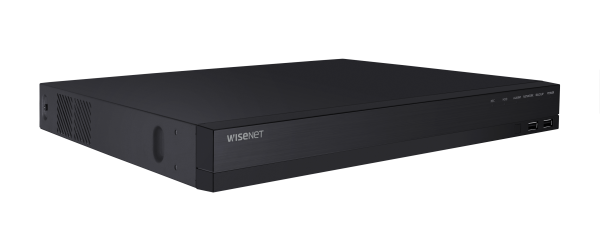 Hanwha A Series NVR Models:
ARN-410S 4 Channel PoE NVR
ARN-810S 8 Channel PoE NVR
ARN-1610S 16 Channel PoE NVR