We are often asked "How do I add Audio to my Security Camera System?" Adding audio to an existing surveillance camera system involves  some basic requirements. Even if your system supports audio, that does not always mean that your cameras have built-in mic's. Most Security Camera systems are set up in a similar way, and will require an additional Microphone Kit to achieve audio. If that is the case, you can basically follow the CCTV Microphone Installation Instructions below. Here we explain how to hook up a basic, stand alone, CCTV Microphone Kit to an HD Security System. In addition to hooking up the microphone, you must ensure that there is a way to hear the audio or play it back. In order to hear the audio, you must have a set of speakers for the DVR or your DVR or NVR must be connected to a monitor with built in speakers.
Also, before use, please refer to your state and local laws, and statutes, regarding audio surveillance, recording, and monitoring.
CCTV Microphone Installation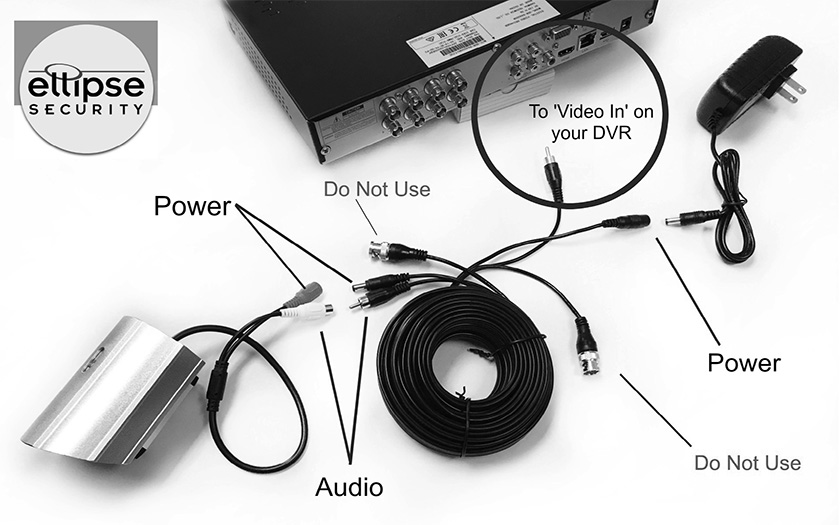 Pictured above is our MICO-65KIT, Outdoor Surveillance Microphone Kit.
See all Security Microphone Kits Here!
Instructions:
1. Plug Red Power from Microphone into Male Power on Cable.
2. Plug White Audio Plug from Mic into Male Audio on Cable.
3. Plug Female Power on DVR side of cable into Power Adapter.
4. Plug Power Adapter into Power Source.
5. Plug Male Audio on cable into Audio Input (Or Audio In) on DVR.
6. BNC Plugs in this picture will not be used. Some Microphone kit cables come with audio and power only.
Other Requirements and Suggetions:
1. Security DVR or NVR must have an audio input.
2. If Audio is plugged into (Audio In) channel 1, DVR must be pulled up on channel 1 Full Screen Mode to hear live audio.
3. Your Monitor or TV must have built in speakers in order to hear live audio or playback directly from the DVR. If your monitor does not have speakers, you must have speakers connected to the audio output of your DVR, such as a DVR Speaker Kit
4. If you are using a VGA Monitor, you must run an audio cable from "Audio Out' on your DVR to 'Audio In' on your Monitor. If using HDMI, audio will be transmitted through the HDMI cable and connection. (Your Monitor must still have built-in speakers)
5. Do not run audio cables next to high voltage or power wires, or install microphones near noisy appliances. Both will cause unwanted interference and noise.
Also see our Blog Post on CCTV Microphone uses and applications: CCTV Microphones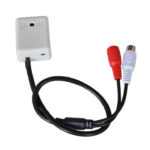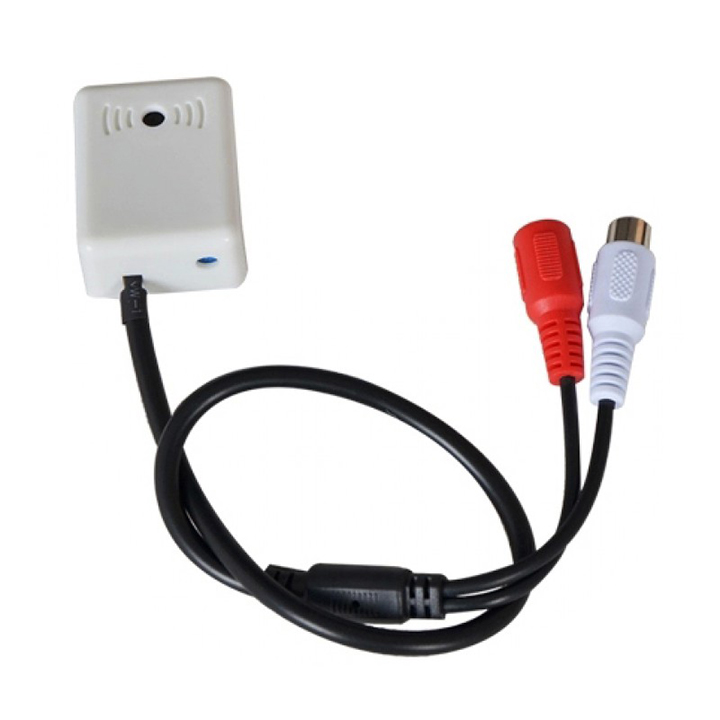 For additional technical assistance, call us toll-free at 877-880-7728!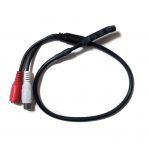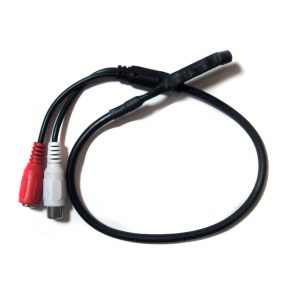 We love to talk to people about Security Microphones!