Description
Akuvox A094 Smart Access Control Device for 4 Doors with Ethernet Interface
Akuvox A094 Smart and Stylish 2 Door Controller
The Akuvox A094 is an intelligent access controller housed in a stylish SGCC cabinet. It provides the advantages of access control of four doors over a centralized system. Supporting standalone and networked deployment, it is can be applied to projects of various scales. In addition, the unit supports up to 50,000 Cards and 100,000 event logs. Whether you need RS485, OSDP or Weigand interface, the unit will support it.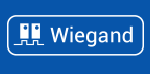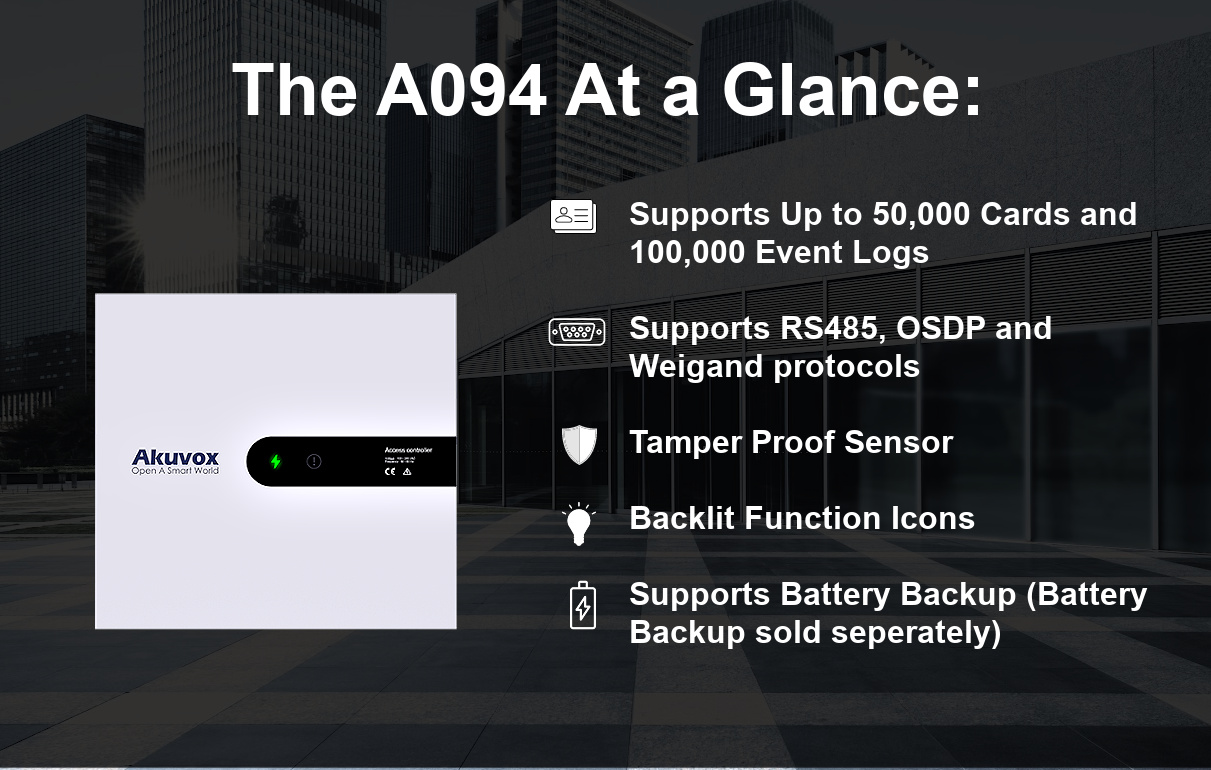 Akuvox Smart Door Security, Video Intercoms and Access Control are a robust product line up designed for the security industry. Encompassing artificial Intelligence, SIP, Android, Cloud, Security and other advanced technologies, Akuvox continuously drives for breakthrough changes in the industry. You won't find an Access Control Solution with more value.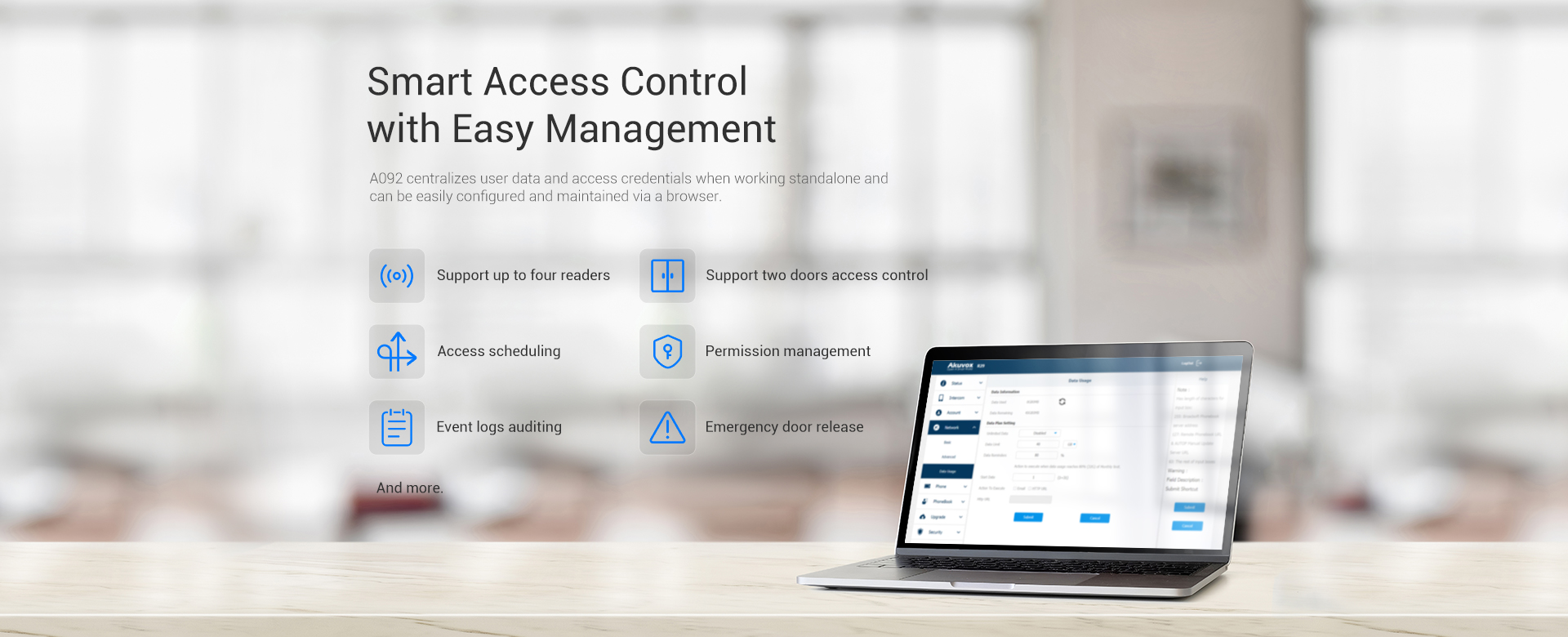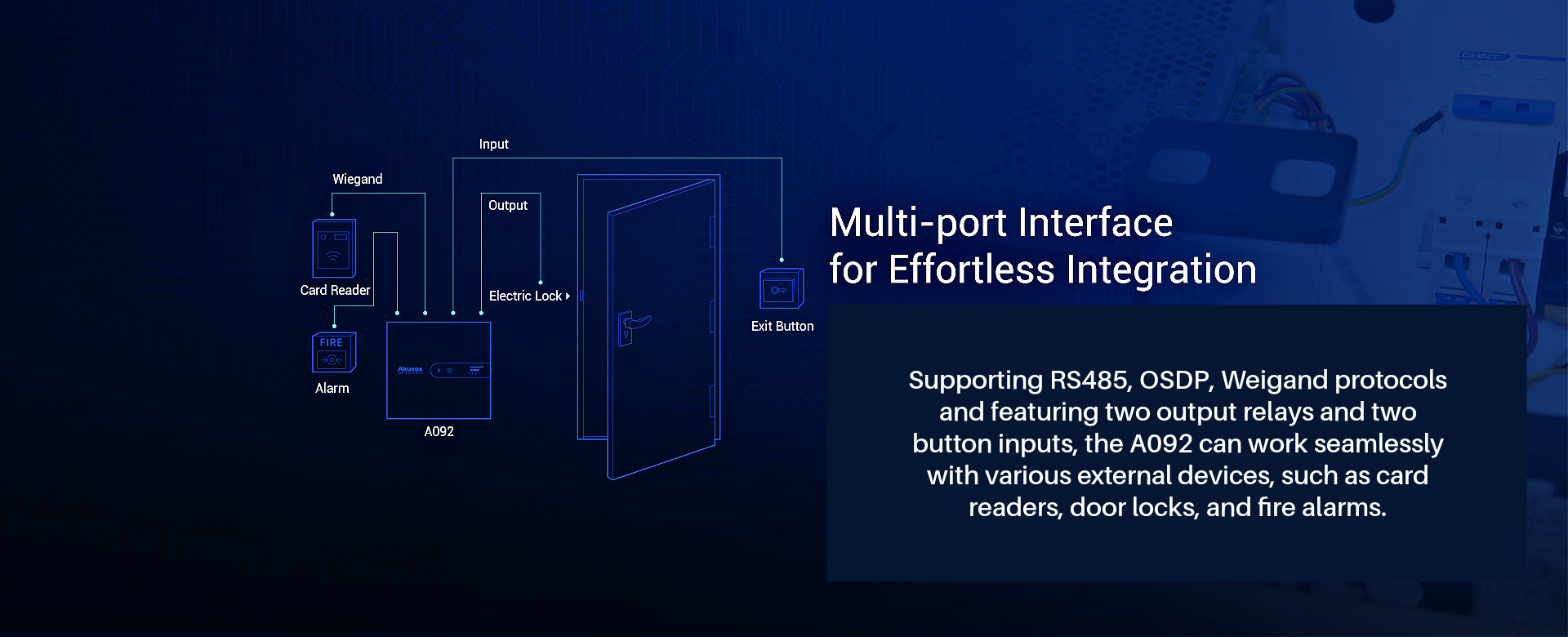 Advanced Security Features:
This unit has the advanced security features you want in your application. It includes a Battery Back Up (optional) and a Tamper Proof design. In addition, the device uses communication via TLS 1.2 with AES-256 encryption to safeguard user data.

SmartPlus App
The SmartPlus App is a mobile intercom app that works with Akuvox's cloud intercom service and smart intercom products. It allows residents to see and talk to visitors, open doors, monitor building entrances, and issue virtual keys from their smartphones. Therefore you have much more flexibility.
You can pair the Smart 2-Door Controller with our Akuvox Readers:
A01 RFID and NFC Access Control Terminal
A02 Keypad, RFID and NFC Access Control Terminal
Call us for assistance with any of your Access Control Projects:  877-880-7728
Ellipse Quality Guarantee
Free Lifetime Technical Support
Two Year Warranty
Not Sure About Your Product or Compatibility? Ask an Expert!