Description
ARN-810S Hanwha A Series 8 Channel NVR, NDAA Compliant
The ARN-810S NVR from Hanwha is an affordable NDAA Compliant recording device with ONVIF compatibility.  Because it is NDAA Compliant, you can install it in Federal Facilities and Government applications. The A Series NVRs from Hanwha Wisenet come in 4, 8 and 16 Channel configurations. You can maximize your storage capabilities with advanced H.265 recording capabilities. In addition, the ARN-810S has a built in 8 Channel PoE so your set up is easy and streamlined. If you are looking for a reliable IP Solution from a trusted manufacturer, the Hanwha A Series Cameras and NVRs are great place to start.
ARN-810S NDAA DVR Features:
Up to 8 channels, 8 megapixel supported
H.265, H.264, MJPEG codec supported
60Mbps network camera recording
Plug & play with 8 PoE+ ports, 65W budget
Maximum 1 HDD (up tp 6Tb) supported
HDMI local monitor
P2P service (QR code connect) for easy remote connection
Dual track recording, 4K HDMI monitor out
Affordable High Quality NVR Solutions from Hanwha Wisenet
Hanwha Wisenet A series 4CH, 8CH, and 16CH NVRs support maximum camera resolutions of up to 8MP and H.265, and MJPEG codecs. The improved installation wizard and 4K resolution monitor output make your system setup simple and monitoring crystal clear. Increased accessibility options include the use of P2P connections, the Wisenet Mobile application, and on Pc or Mac with Wisenet Viewer CMS.
UHD Monitoring: 4K HDMI Output
P2P Connection: Easily connect with QR code
Wisenet Viewer Compatible: Easy system monitoring on Windows or Mac PCs
H.265: Advanced compression technology
Wisenet Mobile App: Remote monitoring with Android or iOS devices
PoE: Power over ethernet
Seamless access across multiple devices:
Users can access their Wisenet A series NVRs on PCs running Windows and macOS via Wisenet Viewer CMS and on Android and iOS devices using the Wisenet Mobile App.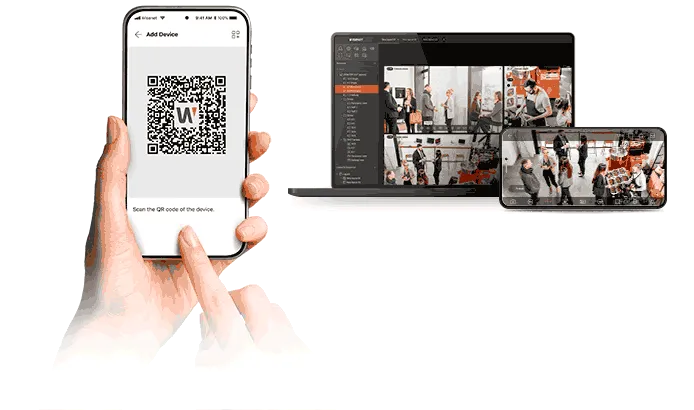 Clear Monitoring with 4K UHD Output:
UHD (Ultra-high-definition) HDMI support allows users to view clear and high quality images without less of detail.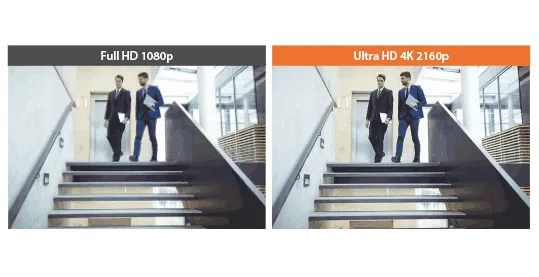 Simple and Easy Installation Wizard:
Wisenet A series NVRs walk users through the process of setting network, camera, and data and time settings using an easy and intuitive installation wizard.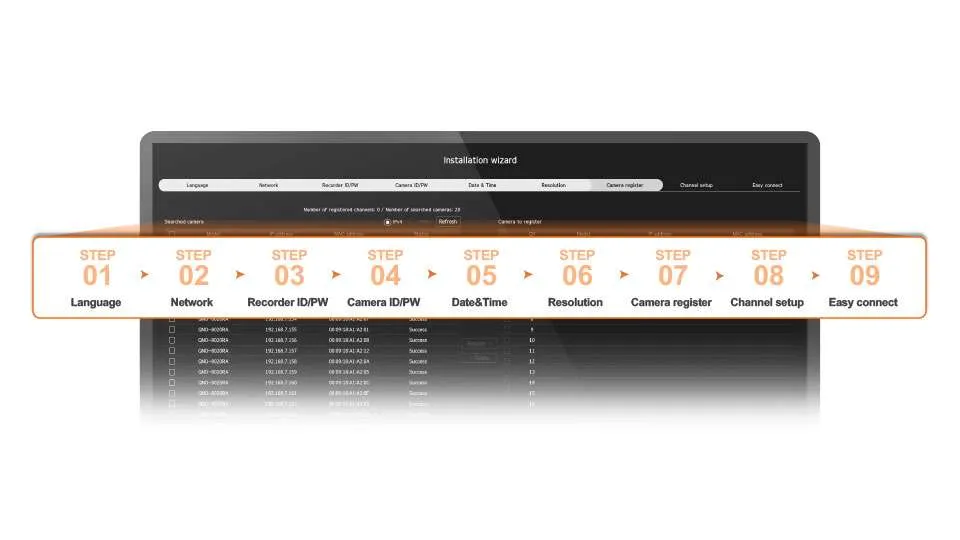 All Hanwha NVR's shipped with Hard Drive come with Western Digital or Seagate Surveillance Class HDD's for maximum performance!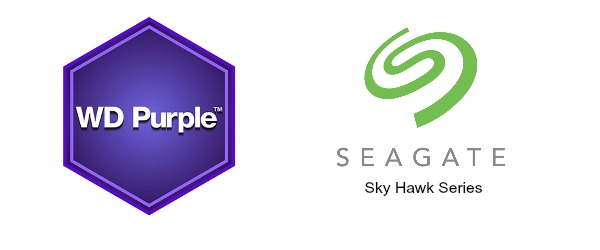 5 Year Manufacturers Warranty
Free Lifetime Technical Support
Ellipse Satisfaction Guarantee
Not Sure About Your Product or Compatibility? Ask an Expert!