Description
THK-NR510-32 Tru View 32 Channel 4K NVR
Compatible cameras in our Store: STOiC Technology, Tru View
This Tru View 32 Channel 4K NVR supports Tru View IP Network Cameras as well as 3rd party IP Security Cameras. The THK-NR510-32 NVR supports up to 32 IP Network Cameras and will support resolutions up to 4K, 12MP. Tru View offers continued firmware and software upgrades as well as excellent support and their Security NVR's are user friendly and affordable. You also get FREE Lifetime Technical Support from Ellipse Security! Choosing the right CCTV recording device is extremely important. How reliable and user friendly your DVR (Digital Video Recorder) or NVR (Network Video Recorder) is can make a big difference in your surveillance application. The THK-NR510-32 will also allow up to 4, SATA HDD amd 1, e-SATA Interface for loads of storage! If you are looking for a reliable, Professional Grade NVR, with unparalleled support, look no further!
NVR Features:
32 Channel Network Recorder
Third Party Network Camera's Supported
Up To 12 Megapixels Resolution Recording
H.265, H.264+, H.264, MPEG4
256 Mbps Bit Rate
1.5U Case
19″ Rack Mount (Mounts Included)
2 Gigabit NIC
HDMI And VGA Output At Up To 4K Resolution
HDD Quota And Group Management
SnapView Technology
4 SATA Interfaces
1 e-SATA Interface
VIEW FROM ANYWHERE!
PC / Mac / iPhone / Android
FREE Remote Viewing Apps:
IOS: Guarding Expert
Android: Guarding Expert
PC/Mac: IVMS4200
Tru View IP Network Security Cameras and NVR's are designed for professional applications and Commercial Surveillance Installations. Tru View Security Products are built to perform and have a great track record for reliability and support. All IP Security Cameras and NVR recorders are covered by a 2 year warranty and come with FREE Lifetime Technical Support. We have been supplying Tru View Security Cameras, NVR's, DVR's,  POE Switches and Video Processing devices for over 9 years and are an Authorized Distributor. The Tru View Brand is sought after by many of our Dealers because of its user friendly design, cost effectiveness and USA Technical Support!
All Tru View HD Security NVR's shipped with Hard Drive come with Western Digital or Seagate Surveillance Class HDD's for maximum performance!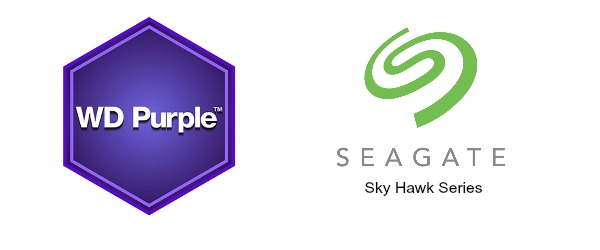 * 2 Year Manufacturers Warranty
* Free Lifetime Technical Support
* Ellipse Satisfaction Guarantee
Not Sure About Your Product or Compatibility? Ask an Expert!