Description
C5BNC-C5HD Passive HD Video Balun Kit, BNC Video and Power over Cat5e up to 2MP Support
Up to 2MP HD Supported
This RJ45 Passive HD Video Balun Kit allows an installer to use a single Cat-5 cable to run a CCTV video signal and power to a security camera.  The C5BNC-C5HD supports Cameras up to 2MP, 1080P Resolution. Sold as a set that includes both the DVR Side and the Camera Side. This Passive HD Video Balun is great for installing HD BNC Camera in locations where CAT5e or UTP cable is already run. Using the existing cable saves time and money and allows for higher profits on your CCTV Installation. These HD Baluns are Premium Quality and will support HD formats up to 2MP including: TVI, CVI and AHD. They can also be used for analog (CVBS) Security Cameras.
Also available with 5MP Resolution Here: 5MP Video Balun
Video and Power routed via UTP and RJ45. The unit is passive (non amplified) device that allows the transmission of real time video over Unshielded twisted pair (UTP) wire.
Features:
Compatible with HD-TVI, HD-CVI, AHD AND Analog
NTSC, PAL and SECAM video format
60 dB crosstalk and noise immunity
Compact size and easy installation
Built in transient suppression protection
Save Cable Cost 30-50%
Supports up to 2MP HD 1080P
Technical Specifications:
Frequency Response: DC-8MHZ
Attenuation: 0.5bD typ
CMRR: 60dB
Impedance: BNC: 75 O : RJ45: 100 O
Working Temperature: -10C to + 70C
Humidity: 0-95%
Material: ABS Plastic
Dimension: 45mm * 25mm * 21mm with 14cm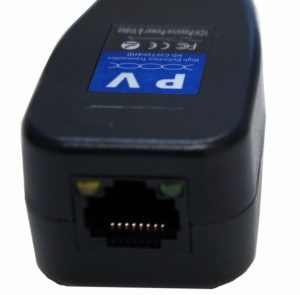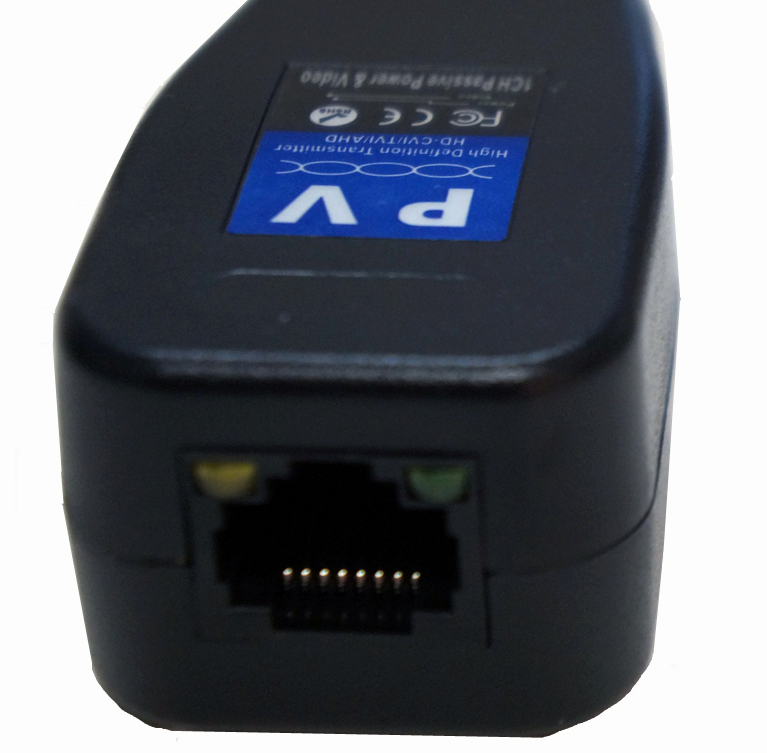 With LED Indicators
Power Distance:
Power Supply Voltage               24VAC   28VAC   13VDC
Resultant Camera Voltage       21VAC   21VAC   10VDC
100mA Camera                          300m    700m    300m
300mA Camera                          100m    230m    100m
500mA Camera                          60m      140m    60m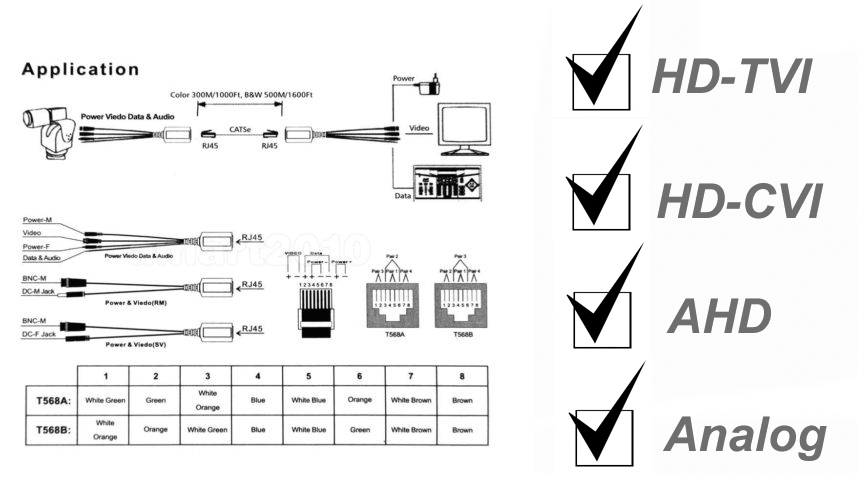 Not Sure About Your Product or Compatibility? Ask an Expert!