Description
SDC-89440BC Compatible Replacement Camera for Samsung Wisenet 4MP Systems, NDAA
This Stoic 4MP Weatherproof IR Bullet Camera is a compatible replacement camera for the discontinued SDC-89440BC Camera. Do you have a Wisenet 4MP Camera System and need a replacement camera? The SCD-89440BC Cameras are no longer available so we came up with a compatible alternative. The STH-B5XC61W will deliver stunning 4MP HD images so you get maximum detail. This Bullet Style Security Camera has a 2.8mm lens which provides a wide coverage area, and is great for general purpose applications. If you are looking for maximum coverage, this camera is a great choice. An IP67 Weatherproof Rating allows for Outdoor or Indoor use so you can install it anywhere you need it!
More Features!
Stoic 5MP Cameras are equipped with SMART IR and up to 82 feet of night vision, therefore, you get detailed images day or night! This STOiC Technology Camera also features a an IR Cut Filter, DWDR (Digital Wide Dynamic Range), UTC and OSD. Our STH-B5XC61W HD Bullet Camera is built with a metal housing, so it can withstand harsher weather. As with all Stoic Cameras, you are covered with a 3 year warranty.
Compatible with the following Wisenet Systems and DVRs:
Systems: SDH-C94087BF, SDH-B94047BF, SDH-C85105BF, SDH-C85105BF, SDH-C85085BF, SDH-C84045BF, SDH-C85100
DVRs: SDR-943072T, SDR-943071T, SDR-85305, SDR-84305, SDR-853032T, SDR-843032T, SDR-843031T, SDR-B85300N2T, SDR-B84300N1T
STH-B5XC61W can be used with any 4MP AHD Security DVR or XVR.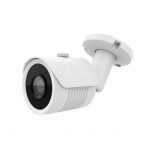 Adjustable Bracket
The STH-B5XC61W 4MP HD Bullet Camera has an adjustable bracket the allows mounting from any angle. The Cable goes through the bracket so you can completely conceal the cables from view. Therefore, cables are concealed from vandalism.
STH-B5XC61W 4MP Weatherproof IR Bullet Features:
IP67 Weatherproof Operation
The STH-D5XC61W is IP67 Weatherproof so you can use it indoors or outdoors without worry.

Up to 82 Feet In Complete Darkness! and SMART IR!
Smart IR delivers better night vision images for maximum detail when it matters most.

3 Year Warranty
Stoic Cameras and Systems come with a 3 Year Warranty for maximum protection.

STOiC Quality Guarantee
All Stoic Cameras come with FREE Lifetime Technical Support right here at our USA office.
Compatible Mounting Accessories:
MB-2080   : Deep Base Mount (Optional)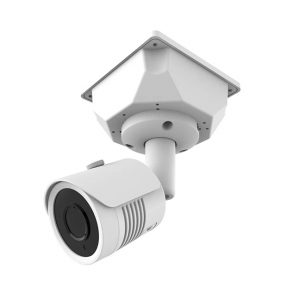 STOiC Technology IP Cameras are a professional line of security cameras built with high performance and affordability in mind. Always cutting edge, Stoic Technology, LLC. Incorporates the newest surveillance technology and features to deliver a 'Best In Class' line-up of Security Cameras suitable for Commercial CCTV Applications and higher performance residential CCTV Systems. All STOiC IP Cameras carry a 3 Year STOIC Warranty and FREE Lifetime Technical Support.

 CLARITY | INNOVATION | VISION
STOiC CCTV Surveillance cameras are engineered for commercial or business & home security with professional grade quality & performance.
3 YEAR Manufacturers Warranty
Free Lifetime Tech Support
Money Back Guarantee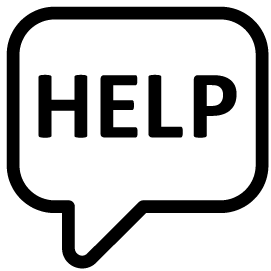 Not Sure About Your Product or Compatibility? Ask an Expert!