Description
TI-NBD5152-48 Nanobeam Wireless Ethernet Bridge, 5GHz Outdoor AP CPE, Easy Set Up
The TI-NBD5152-48 Nanobeam is a Wireless Bridge for IP Network Cameras. If you need to turn any IP Network Security Camera into a wireless Camera, this TI-NBD5152-48 Nanobeam is a great choice for reliability and easy set up. No PC or networking knowledge is required with this Wifi Bridge. It is becoming more and more common with commercial installations that a wireless camera, or a number of wireless cameras are part of a surveillance solution. Installers are looking for Wifi equipment that is easy to use and reliable, in order to keep installation cost down. Ellipse Security can work with you to find the perfect solution to your wifi needs.
TI-NBD5152-48 Nanobeam Application:
The new TI-NBD5152 Wireless Ethernet Bridge provides a simplified application for wireless transmission for IP Cameras. No need to have a computer for operation, no technical settings, and you do not need professional network knowledge. Easy dip settings are used to achieve wireless communications. In addition, TruView's Network Bridges (TNB) are specialized for CCTV Video Transmission compare to other AP brands which are mainly designed for NETWORK transmission. TNBs can transmit video data from 1km to 6km, meeting most of the CCTV transmission range.
TI-NBD5152-48 Nanobeam Quick Features:
5GHz Nanobeam Outdoor AP CPE
DIP Function for Easy Set Up
150mbps
Range: 1-6Km
24VDC Power
Save $ and get the 2 Pack Here: NBD5152 Wireless Bridge 2 Pack
Also Available: NBD-2302 2.4GHz Wireless Bridge
NBD-2302 2.4GHz Wireless Bridge 2 Pack
Point to Point Solution (PTP)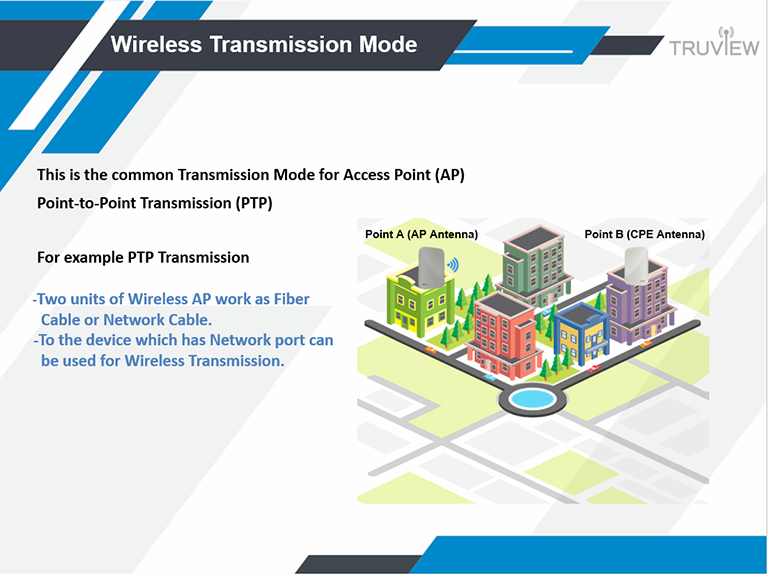 Point to Multi Point Solution (PTMP)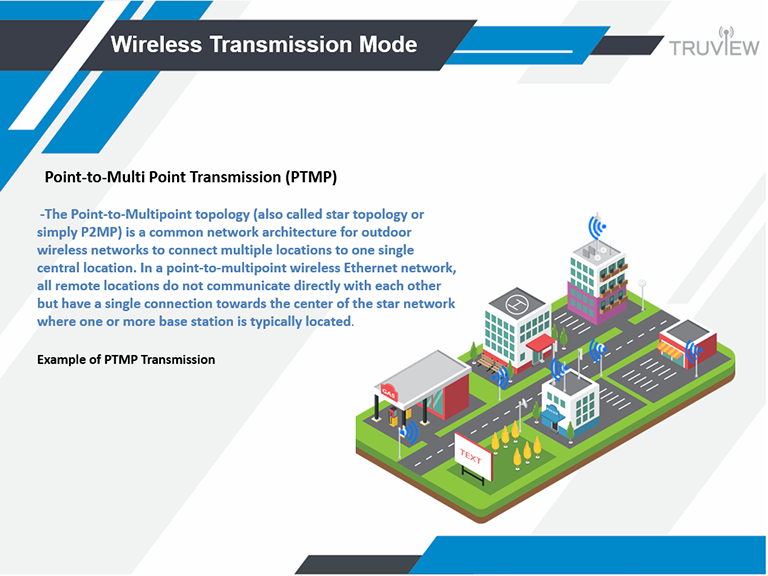 Please Contact us with any application questions! We Love to talk to people about Security Cameras!
One Year Manufacturers Warranty
Ellipse Quality Guarantee
Free Lifetime Technical Support
Not Sure About Your Product or Compatibility? Ask an Expert!