Description
Ubiquiti Unifi USW-FLEX-UTILITY Outdoor Enclosure for USW-FLEX
USW-FLEX-UTILITY Outdoor PoE Enclosure
The USW-FLEX-UTILITY is a weatherproof outdoor network enclosure designed for use with the Ubiquiti USW-FLEX PoE Switch. Included is an Ethernet patch cable and a 60W PoE adapter, which provides a maximum PoE budget of 46W. The USW Flex Utility can be easily mounted on a pole, provides clean cable management and a screw lock for security.
If you are installing multiple IP Cameras in an outdoor wireless application, then you need a durable switch. Sending multiple IP Camera signals over a single CPE requires a PoE Switch so durability is paramount.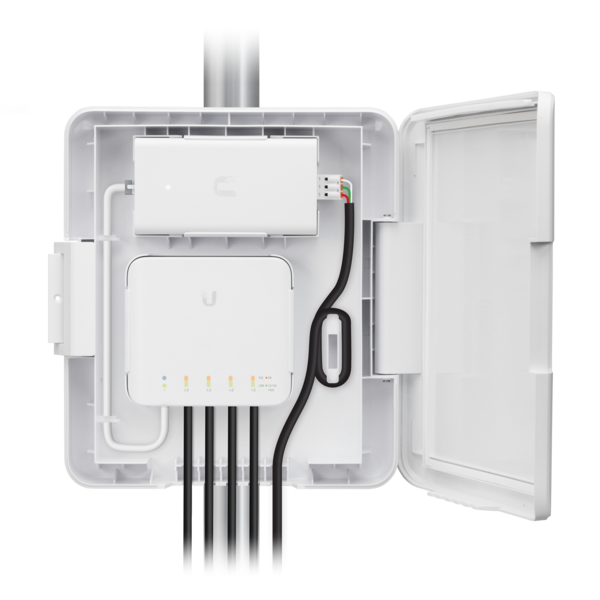 Please Contact us with any application questions! We Love to talk to people about Security Cameras!
Manufacturers Warranty
Ellipse Quality Guarantee
Free Lifetime Technical Support
Not Sure About Your Product or Compatibility? Ask an Expert!