Description
Ubiquiti Unifi Switch Flex Outdoor PoE Switch USW-FLEX
USW-FLEX Outdoor PoE
The Unifi Switch Flex is a managed, 5 Port, Layer 2 Gigabit Switch with Auto Sensing 802.3af PoE Support. Ubiquiti USW-FLEX supports a maximum PoE output budget of 46W when powered by 60W 802.3bt POE++. Four ports offer auto sensing 802.3af PoE output to power multiple devices on the network. You can install the unit in a horizontal or vertical position therefore the device is extremely versatile. In addition, the Ubiquiti Network Switch Flex can be used indoors or outdoors. With its weatherproof housing and versatile mounting options, the Ubiquiti Outdoor PoE Switch provides both flexibility and durability for environments with extreme temperature variations.
USW-FLEX Outdoor PoE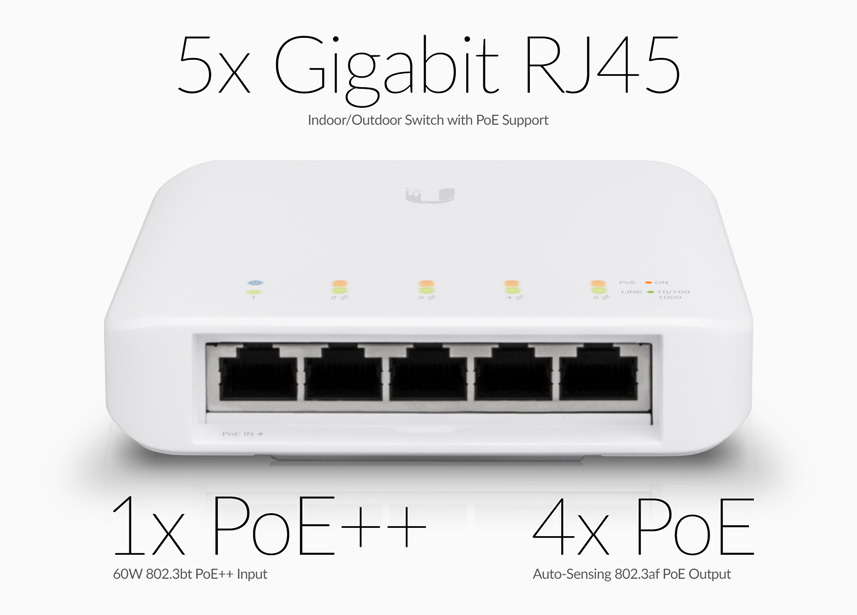 If you are installing IP Cameras in an outdoor wireless application, you may need a durable switch. Sending multiple IP Camera signals over a single CPE requires a PoE Switch.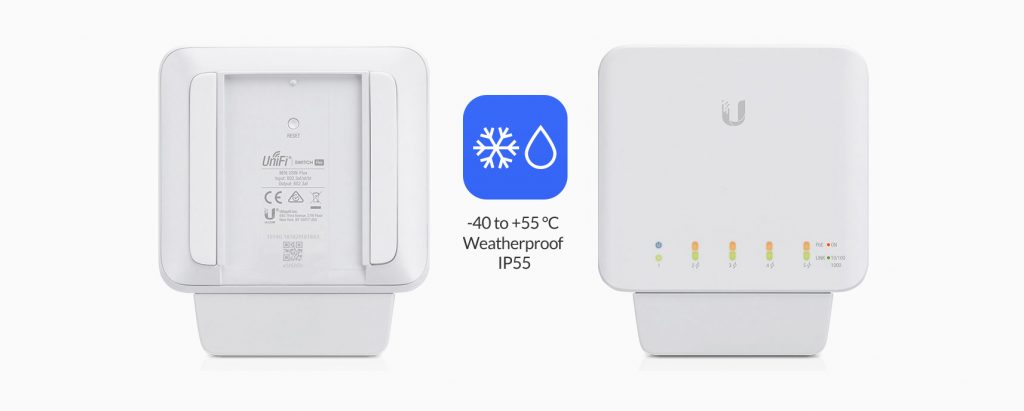 For additional protection against the elements, an optional weatherproof enclosure is available: USW-FLEX-UTILITY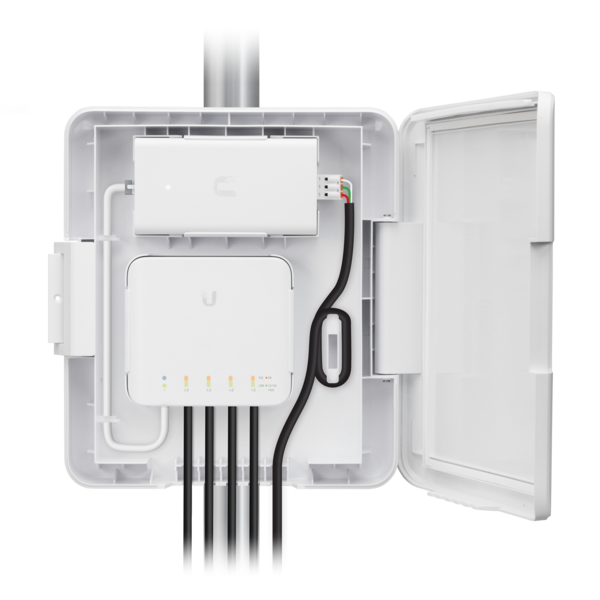 Please Contact us with any application questions! We Love to talk to people about Security Cameras!
Manufacturers Warranty
Ellipse Quality Guarantee
Free Lifetime Technical Support
Not Sure About Your Product or Compatibility? Ask an Expert!