Description
IPC94144SR-X25-F40C Uniview Dual Lens Lighthunter IP PTZ Camera, 2X4MP
The IPC94144SR-X25-F40C from Uniview is a Dual Lens, Lighthunter IP PTZ Camera. This new Lighthunter Mini PTZ from Uniview has a number of unique features you can count on to protect  your property or facility. First of all, the two lens system works in sync with a Fixed 4.0mm Lens and a PTZ (Pan, Tilt and Zoom) Lens. That means you can see your overall image on the main lens while capturing details, or tracking motion on the second lens. Even better, you can set the PTZ portion to Auto-Track, triggered by the main lens. Smart Intrusion Prevention supports Line Crossing and can be set to send alerts if someone enters or leaves an area. You can also set parameters for People Counting and Entering/Leaving and area. In addition, the camera employs Univiews 'Lighthunter' Technology, so your images stay in color even in extremely low light levels.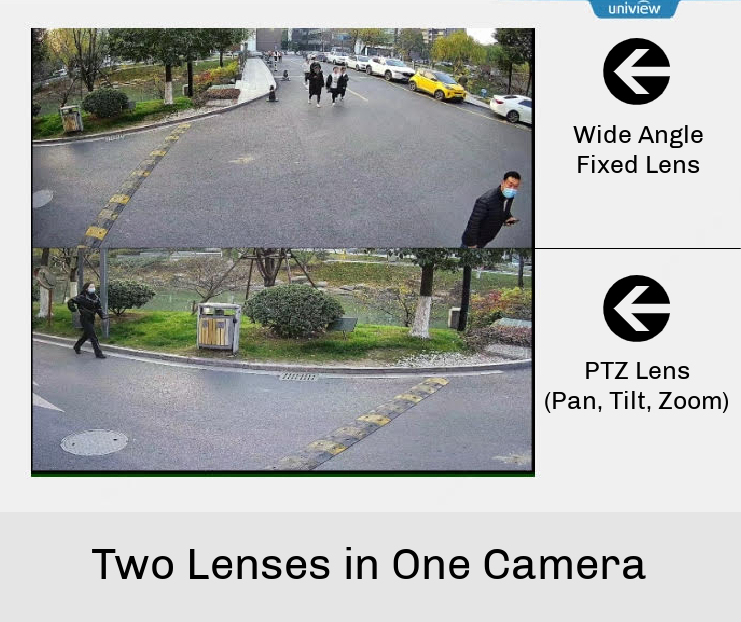 About Lighthunter Technology
Lighthunter Technology from Uniview sets a new standard for low light image quality. More light is allowed to enter the lens therefore more detailed images are captured in low light environments. Since a great majority of events happen at night, you want a security cameras that can deliver great images even in the dark, right? If you have ever noticed some of the grainy night time images on the TV Crime shows, then you know how frustrating the images are. With Lighthunter Technology, images are delivered clearly, without the graininess and in better detail!
Learn More about Lighthunter Technology Here: Lighthunter Technology and Teleview

On Board Storage (Edge Storage)
This Uniview Dual Lens PTZ Camera has a MicroSD Card slot for On board Recording. You can use on board recording as a redundant video storage with data saved even if network connection is lost. Therefore, your data is safer since it has a back up function.

True WDR
The IPC94144SR-X25-F40C Dual Lens PTZ has True 120dB WDR (Wide Dynamic Range). As you may know, scenes with a variable range of light are difficult for most cameras. However, with True WDR Cameras, your scenes are rendered in full detail for bright and dim areas simultaneously. This is especially helpful in applications such as entry ways where you may have dim lighting indoors, but your doorway or windows have bright sunlight. See our sample image below!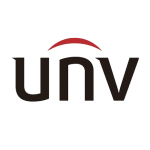 UNV Cameras are packed with advanced features are among the easiest systems to install that we have seen. The Prime Series Cameras and NVR's from Uniview are Plug and Play IP! Uniview Cameras and NVR's have been installed in major applications around the world. We are pleased to be a Uniview Distributor and be able to offer professional IP Solutions that are Feature Packed and affordable.
IPC94144SR-X25-F40C Uniview Dual Lens Lighthunter IP PTZ Quick Specs:
Fixed Camera and PTZ Camera Integration, Dual Channels with 1 IP
High Quality Image with 2X 4MP, 1/2.7″ CMOS Sensor
Fixed Lens: 4.0mm / PTZ Lens 4.8-120mm Motorized plus Pan and Tilt
Dual Lens allows viewing of main view and details simultaneously.
LightHunter illumination
Smart Intrusion Prevention – Alarm filtering with Line Crossing, Intrusion, Enter and Leave Area
People Counting Function supports crowd monitoring
Supports Light and Sound Warning
IR Illumination: Fixed-Up to 100 feet / PTZ-Up to 330 feet
Up to 120 dB Optical WDR(Wide Dynamic Range)
25X Optical Zoom on PTZ Channel
Ultra 265,H.265, H.264, MJPEG
ROI (Region of Interest)
Built In MicroSD Card Slot
ONVIF Conformance
Support PoE power supply or 12VDC
Wide temperature range: -40°C ~ 65°C (-40°F to +149°F)
Wide voltage range of ±25%
IP66 Weather Protection
Compatible NVR's In Our Store: All Uniview NVR's
Other Compatible NVR's: ONVIF Compliant NVR's
Mounting Options:
TR-SE45-A-IN Pendant Ceiling Mount Long
TR-SE45-IN Pendant Ceiling Mount Short
TR-WE45-B-IN Gooseneck Parapit Mount

---
Why we like the IPC94144SR-X25-F40C UNV Dual Lens Lighthunter IP PTZ Camera, 2X4MP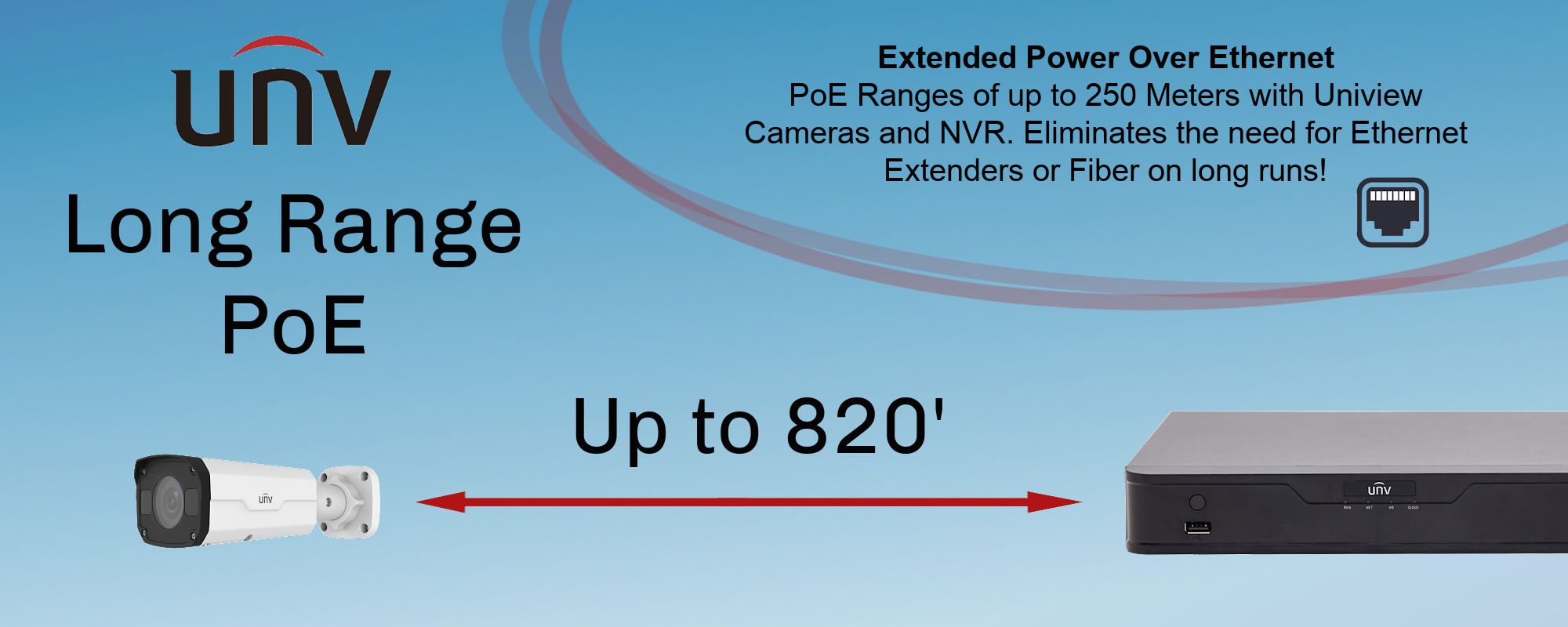 Uniview IP Cameras and NVR's are GDPR Compliant
3 YEAR Manufacturers Warranty
Free Lifetime Tech Support
Money Back Guarantee
Not Sure About Your Product or Compatibility? Ask an Expert!