Description
TI-NAP61G2 Indoor Ceiling Wireless Access Point (Pack of 2)
If you are looking for a Indoor Wireless Access Point that is easy to set up and reliable, The TI-NAP61G2 from Tru View will fit the bill! Expect maximum performance and ease of operation when using our Tru View Access Points. Seamlessly cover your home with interconnected access points that are designed for convenience and performance. Home and Commercial Wifi is an ever growing application for low voltage installers, CCTV Installers and home Automation Companies. Consumers and Businesses want to be connected with multiple devices therefore, the need for a complete wireless solution is paramount. Tru View Wireless Products are proven across multiple industries as a go to solution for modern wifi requirements.
Wireless Access Points are better for business than other devices such as wifi extenders. Offering more flexibility, more users, and a generally seamless operation allows businesses to operate more efficiently and effectively. The TI-NAP61G2 can be used in residential or business applications and comes with FREE Lifetime Technical Support!
Pack of (2) Wireless Access Points
Indoor Wireless Access Point Features:
No Cloud Key Required
Centralized Cloud Management
Guest Network Management
Gigabit Support
Seamless Wireless Coverage
Mesh Networking Available
Speed: 2.4G – 300Mbps, 5.8G – 867Mbps
Weight: 1lbs.
Size: 8.07 x 8.07 x 1.89 inches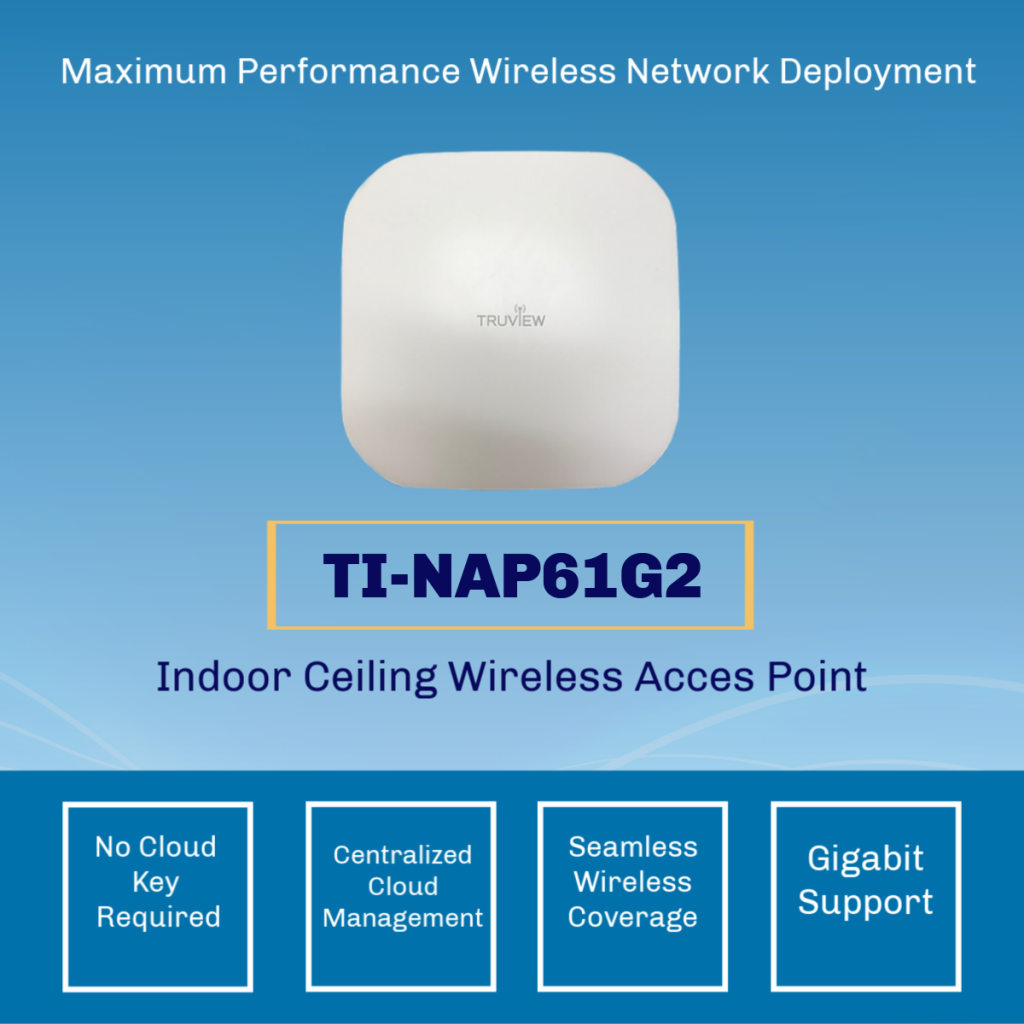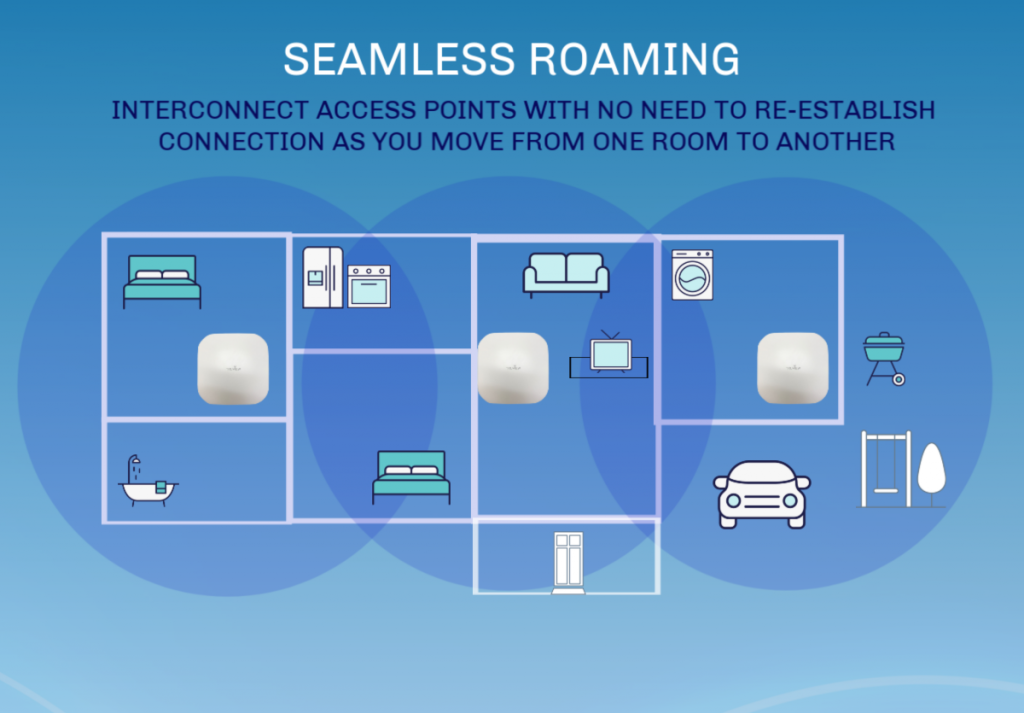 Dimensions: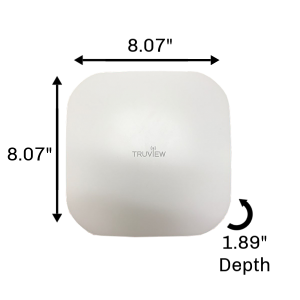 Please Contact us with any application questions! We Love to talk to people about Wireless!
One Year Manufacturers Warranty
Ellipse Quality Guarantee
Free Lifetime Technical Support
Not Sure About Your Product or Compatibility? Ask an Expert!