Description
DVR703 HD Covert Pen Camera with Built In DVR Recording, Hidden Camera
There are lots of Covert Pen Camera recorders on the the market today but there are not a lot of quality Pen Camera recorders. With our Pen Camera you get clear true HD quality recording, motion detection and a functioning realistic pen. One touch turns it on or off making it easy to capture video on the go. Our Pen Camera can hold up to 128 GB memory card and has an easy slide on the back to choose between motion or continuous recording modes.
The DVR703 HD Covert Pen Camera is perfect for covert surveillance applications. Place the Pen in your pocket, in a pencil holder or just lay it in an inconspicuous place. The Built In DVR can record HD Resolution Video for high quality images and can also be set to record only when motion is detected. The DVR records to a MicroSD Card (Not Included) which can be easily removed for playback. The Camera is virtually undetectable as shown below.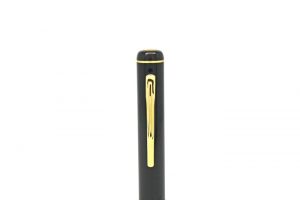 If you are looking for quality over price our Pen Camera is the perfect choice and is packed with great features!
HD (720P) Video recording 1280×720
Two recording mode continuous ( 1 hour) or Battery saving motion detection recording (1.5 hours on internal battery)
The LED lights turn off  for Covert recording
Perfect for  body worn surveillance
One touch turns the unit of and one
Date and Time stamp
Easy playback and storage using USB
Store using micro TF card up to 128 GB  (not included)
Use the USB cable to for extended recording or surveillance time
Specifications:
Video Formate: MJPG
Bit Rate: 16.4 Mbps
Frame Rate Max 30fps
Battery power indicator
Battery Rechargeable Lithium Polymer
Battery Charging time 1.5 hours
Memory up to 128 micro TF Card
Recording times 2 hrs/16GB , 4 hrs/ 32GB; 8 hrs/64GB, 16hrs/128GB
Video Resolution: 1280×720
Included with this item
USB Cable
1 pen refill
manual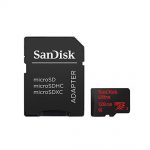 * MicroSD Cards sold separately here:
This Covert Camera, DVR Combo is a complete, discreet covert surveillance solution. Great for restaurant theft, bars, offices and also on the go surveillance.
---
1 YEAR Manufacturers Warranty
Free Lifetime Tech Support
Money Back Guarantee
*Disclaimer
By purchasing this item from our website, buyer agrees to use the device in a manner consistent with, and according to, all Local, State and Federal laws governing covert surveillance devices and operations. Ellipse Security, Inc., its agents, and its representatives, can not be held liable for use that is not in accordance with applicable laws.
Not Sure About Your Product or Compatibility? Ask an Expert!