Description
UH-HDF16UXA Watchman 4MP HD Hybrid Video Recorder, EX-SDI, TVI, AHD, CVI, CVBS
This Watchman 16 Channel 4MP Hybrid Security DVR is a premium quality, professional DVR with HD 1440P Recording and Hybrid support for HD-SDI, EX-SDI, AHD, TVI, CVI, IP and CVBS Formats. The UH-HDF16UXA supports Real Time 480fps Recording. This 4 Megapixel Security DVR features Full 4K HDMI Output Display and is 100% Mac and Windows Compatible. The DVR supports iPhone, iPad, Android and features Live Search and Live Audio over remote device. In addition, the Watchman Hybrid 16 Channel HD Security DVR supports P2P. This premium Security DVR will accept up to (5) Internal Hard Drives for maximum storage capabilities. The UH-HDF16UXA can be used as an SDI DVR or an NVR as well.
Watchman Security DVR's are a professional quality Korean Made DVR with advanced features and superb functionality. Our Watchman line of Security DVR's also boast an exciting and unique array of DVR accessories such as the DVR Health Server (DHS) and the Video Management Unit (VMU) that are only available through the Watchman Line. A favorite with many of our dealers, these HD Security DVR's are reliable, user friendly, and carry a 2 Year Manufacturers Warranty. With Free Lifetime Technical Support through Ellipse Security, and some of the best ongoing support in the industry, Watchman HD Security DVR's are hard to beat! If you are looking for a professional DVR that is feature rich and built to last, Watchman is your choice.
Compatible cameras in our Store: STOiC Technology Cameras up to 4MP, Tru View, All 4 in 1 Cameras up to 4 MP, Samsung Professional HD, Samsung DIY Cameras
HD 1440p Recording over RG59/RG6 Coax (BNC)
DVR Features:
QHD (4MP) 1440P / 1080P / 720P / 960H compatible
4K HDMI Out / 1080p VGA Out
EX-SDI / HD-SDI / IP / TVI 4.0 / AHD / CVI / CVBS
E-mail alert notifications
Push Notification
POS Integration (Up to 8 channels)
Easy DDNS
P2P Supported
Self Health Check Reporting
Why Watchman:
5 Hard Drive Bays for MAX Storage Capacity
CMS Support up to 256 Channels
4MP Recording (2560 x 1440)
Email Notifications with AVI
UTC (Up the Coax) Controls
Dual Monitors
Compatible with DVR Server
View from Anywhere
VIEW FROM ANYWHERE!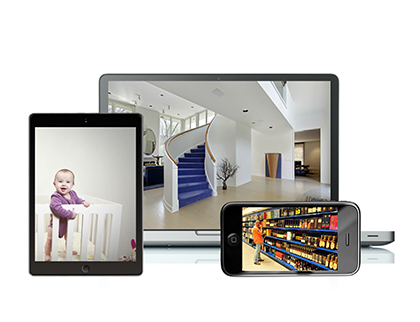 PC / Mac / iPhone / iPad / Android
Remote Viewing App's (FREE)
PC/Mac: UCMS
iOS: EZ-NetViewer / ez VMS
Android: EZ-NetViewer / ez VMS
All Watchman HD Security DVR's shipped with Hard Drive come with Western Digital or Seagate Surveillance Class HDD's for maximum performance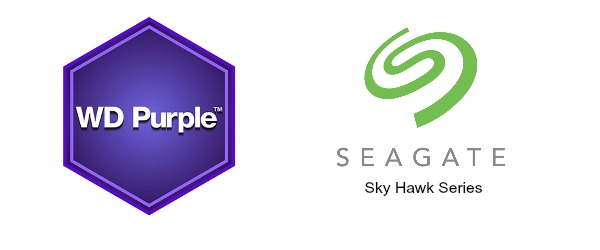 Two Year Manufacturers Warranty
Free Lifetime Technical Support
Ellipse Quality Guarantee
---
Not Sure About Your Product or Compatibility? Ask an Expert!