Description
Uniarch Mobile Client App for surveillance
Uniarch Mobile Client App is a mobile surveillance app intended for small business applications. With this app, you can connect Uniarch devices through the network, and play live as well as recorded video. In addition, you will be able to control PTZ cameras, receive alarm notifications, share devices, manage files, and start two-way audio on a mobile phone. This app is ideal for scenarios such as restaurants, daycare, convenient stores and a variety of other small business applications. You can download Uniarch free from your app store and it is compatible with Android or iOS mobile phones and tablets.
Free Download from your App Store.
Uniarch Mobile Client
Available for iOs and Android
Add a device by QR code scanning.
Share a device to multiple users, as well as allowing multiple users to log in to the same account from multiple clients simultaneously.
Live view: live video in split view on multiple screens, resume live view, PTZ control, two-way audio, image quality, snap-shot and record.
Playback: recording search, synchronous playback, 4/9-split, SD card recording playback.
Alarm: Real-time motion detection alarm, alarm video, batch handling of alarm messages.
Sharing: Share device/channel, set sharing period and permissions, view/edit sharing history, cancel sharing.
Cloud account management: sign up with an email address, edit account info, retrieve password.
File management: sort image/video by type, export files, share files via third-party apps.
Uniarch Mobile Client App Supports: iOS and Android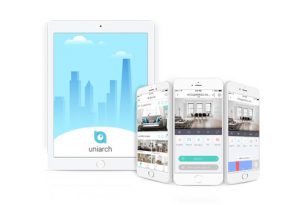 Please call us to custom design your surveillance application. Call us at 904-996-0061, or email Contact Us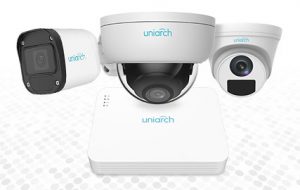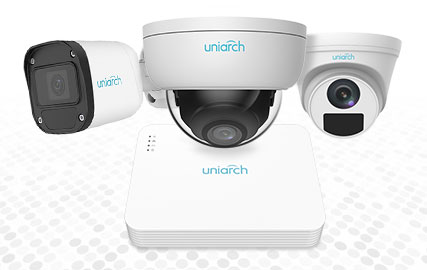 View Uniarch IP Cameras and Systems Here
---

Not Sure About Your Product or Compatibility? Ask an Expert!