Description
EZStation VMS PC Client Video Management Solution from Uniview
EZStation is a PC Client Video Management Solution from Uniview. The free PC Client software can connect and manage devices such as IP Cameras, NVRs, Face Recognition Terminals, Decoders, Access Control, Temperature Screening Systems and more. Univiews' software is user friendly and robust, and therefore is great for small to medium sized applications.  If you are looking for a surveillance solution with advanced features and ease of operation, Uniview is the perfect choice!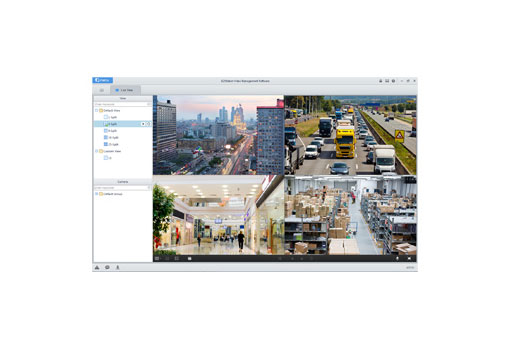 EZStation Quick Features:
Unified management for Uniview's IP cameras, NVRs, hybrid NVRs, network keyboards, decoding devices, and more.
Efficient device management: Automatic device discovery (or search by network segment); add devices by IP address/domain name; by EZDDNS; and adjust time in batch.
Diverse functions:
Live view: scene, custom layout, split screen, auxiliary screen display, corridor mode, sequence display, audio, two-way audio
Recording: local recording, alarm-triggered recording, scheduled recording, recording download
Playback: synchronous/asynchronous playback, instant playback, recording search by time/event, and play recordings on SD card
PTZ control: preset, preset patrol, recorded patrol, patrol plan
Alarm: Service alarm (event alarm), device alarm (online/offline, etc.), alarm triggering (live view, etc.), real-time/history alarm management
E-Map: hot spot, hot zone, eagle eye, and map alarm
Video wall: live view, sequence display and playback on video wall, alarm to video wall, open window(s) by one click, auto bind decoding channel, multi-window for one decoding channel, save and switch scene, small pixel pitch LED, virtual LED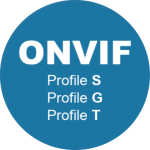 ONVIF Support
Third Party Cameras are supported through ONVIF Protocol. UNV is a full ONVIF Member.
Please call us to custom design your surveillance application. Call us at 904-996-0061, or email Contact Us
---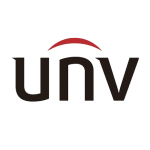 Take IP to the Next Level with Uniview
NVR's from Uniview are packed with advanced features and are extremely user friendly. As a result, it has become the choice for many of our Dealers and Integrators due to ease of use and low failure rates. Uniview has completed major projects around the globe and is the perfect choice for a broad range of surveillance applications.
Not Sure About Your Product or Compatibility? Ask an Expert!