Description
Uniview MW3232-V 32″ LED Monitor 1080P Video Surveillance Monitor
The Uniview MW3232-V is a 32″ commercial grade LED Video Surveillance Monitor with Full HD 1080P resolution. So you just decided to upgrade your surveillance system (hopefully with Uniview) and now you need a high performance Monitor. Then you should definitely check out our options from a trusted Video Surveillance Manufacturer. Uniview Surveillance Class LED and LCD Monitors are commercial grade monitors designed for the surveillance industry, and are therefore a perfect choice for your system. In addition, the MW3232-V has a simple, user friendly menu design and is built to last. The professional thermal design will extend your equipment lifespan. You will appreciate the True Color Display and Wide Viewing angle as well.
MW3232-V Features:
True color display
Resolution up to Full HD at 1920×1080
Wide viewing angle:178°(H)/ 178°(V)
Specific menu design, which is simple to operate and user freindly
Supports 24/7 Operation and lower power consumption
Adaptively recognize signal
VESA stand bracket included
Supports multiple languages
Built-in 3D COMB filter and 3D Noise Reduction
8ms response time for no motion blur or ghosting
High fidelity digital processing for a brilliant and vivid video
Professional thermal design to extend equipment lifespan
Featured button can operate menu and set element geometrical
MW3232-V Interface: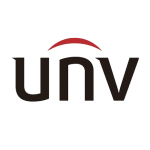 Three Year Warranty
Not Sure About Your Product or Compatibility? Ask an Expert!