Description
IPC7622EL-X55UG Uniview Lighthunter Network Positioning System, 55X Zoom, VF Laser, Up to 3280′
The IPC7622EL-X55UG Uniview Network Positioning System can deliver images in extreme temperatures and conditions. With Optical and Self Adaptive Defog, a 55X Zoom Lens, and a VF laser with over 3000′ of Night Vision Capabilities, the IPC7622EL-X55UG is suitable for large commercial projects and perimeter surveillance. In addition, the Teleview Series Camera has Gyroscopic Stabilization for more stable images, which comes in especially handy at greater zoom distances. Speaking about Zoom, the Network Positioning System has a 6.4-352mm Motorized Zoom Lens with Auto Focus capabilities. With the extreme zoom lens, along with Motorized Pan and Tilt Functions, you will be able to cover a large area day or night.
Lighthunter
Lighthunter Technology from Uniview sets a new standard for low light image quality. More light is allowed to enter the lens therefore more detailed images are captured in low light environments. With the thickened aluminum alloy material, and the large-sized base the Teleview positioning system is highly stable when affixed to the mounting surface. Meanwhile, the built-in gyroscope significantly helps reduce vibration and shaking of Teleview during outdoor high wind.
With the smart wiper, the Teleview positioning system can clean itself automatically whenever needed thus reducing maintenance costs. There are 7 alarm inputs, and 2 alarm outputs available, therefore, if the project involves multiple alarm devices, the positioning System Camera is up to the task. This Teleview positioning system is also embedded with gradienter to ensure the horizontal position during installation.
With its high-quality large magnification, vast angle of view, excellent stability and reliability, the professional Teleview positioning system can be applied to special scenes, such as borders, shipping ports, urban roads, airports, and large industrial applications.
Read more about Lighthunter Technology Here: Lighthunter Technology and Teleview
IPC7622EL-X55UG Uniview Network Positioning System Main Features:
55X Optical Zoom (6.4-352mm) Lens with Auto Focus
Gyroscope Stabilization for Stable Picture
Intelligent Wiper Function
Enbedded Gradient to ensure the Horizontal Position during Installation
True WDR (120dB)
Optical Defog / Self Adaptive Defog
Supports H.265
HD 1080P@60FPS for smoother motion image
Supports Audio, RS485, BNC, Alarm
Built In MicroSD Card Slot up to 256GB
IP66 Weather Protection
VF Laser IR up to 3280 Feet (1000m)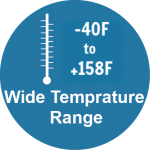 Extreme Temperature Range
The Uniview IP Network Positioning System Camera can withstand an extreme range of temperatures so it keeps working even when you won't.

On Board Storage (Edge Storage)
This Uniview Starlight Mini IP PTZ Camera has a MicroSD Card slot for On board Recording. On board recording can be used as a redundant video storage with data saved even if network connection is lost.

True WDR
The IPC7622EL-X55UG Camera has True 120dB WDR (Wide Dynamic Range). Scenes with a variable range of light are difficult for most cameras. However, with True WDR Cameras, scenes are rendered in full detail for bright and dim areas simultaneously. This is especially helpful in applications such as entry ways where you may have dim lighting indoors, but your doorway or windows have bright sunlight. See our sample image below!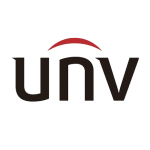 UNV Cameras are packed with advanced features are among the easiest systems to install that we have seen. The Prime Series Cameras and NVR's from Uniview are Plug and Play IP! Uniview Cameras and NVR's have been installed in major applications around the world. We are pleased to be a Uniview Distributor and be able to offer professional IP Solutions that are Feature Packed and affordable.
IPC7622EL-X55UG Uniview Network Positioning System Quick SPECS:
Optics
55X Optical Zoom(6.4-352mm)
Starlight illumination
Support Optical defog, Self-adaptive defog
Day/night functionality
Varifocal Laser IR up to 1000 m (3280 ft) IR distance
Gyroscope stabilization for stable picture
Up to 120 dB Optical WDR(Wide Dynamic Range)
Optical glass window with higher light transmittance
IR anti-reflection window to increase the infrared transmittance
2D/3D DNR (Digital Noise Reduction)
Compression
H.265, H.264, MJPEG
Support 1080P@60fps?which has the smoother motion image
Triple streams
ROI (Region of Interest)
Network
Structure
Intelligent temperature control technology
Intelligent Wiper function
Embedded gradienter to ensure the horizontal position while installation
Wide temperature range: -40°C to 70°C (-40°F to 158°F)
Power supply: DC 48V±25%,DC 24V±15%(DC20V~DC60V), AC 24V±25%
Support 1/1 audio in/out, 7/2 alarm in/out ,1 Serial port RS485,1 BNC
Support up to 256G Micro SD card
Ingress Protection: IP66
Compatible NVR's In Our Store: All Uniview NVR's
Other Compatible NVR's: ONVIF Compliant NVR's
Why we like the IPC7622ER-X44U Uniview Lighthunter Network Positioning System: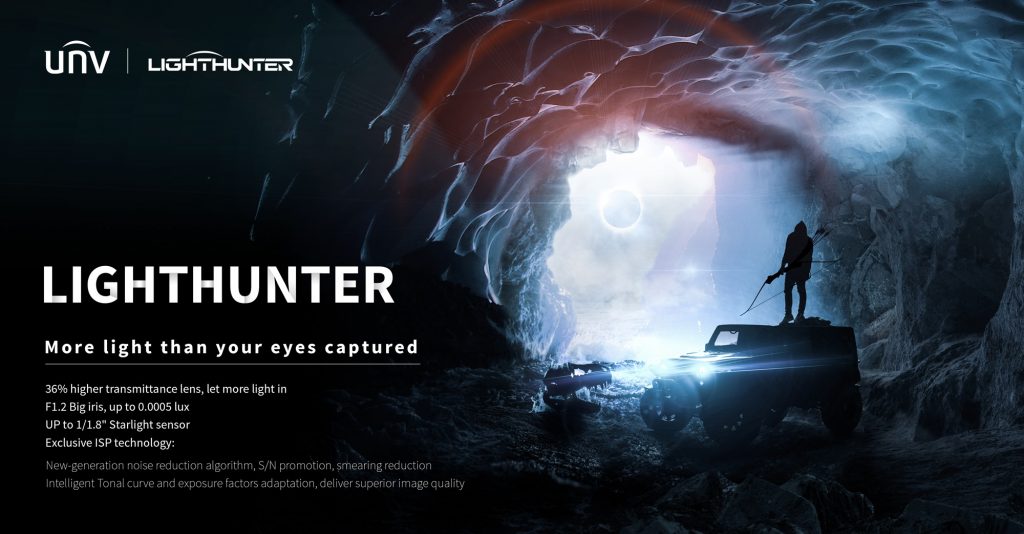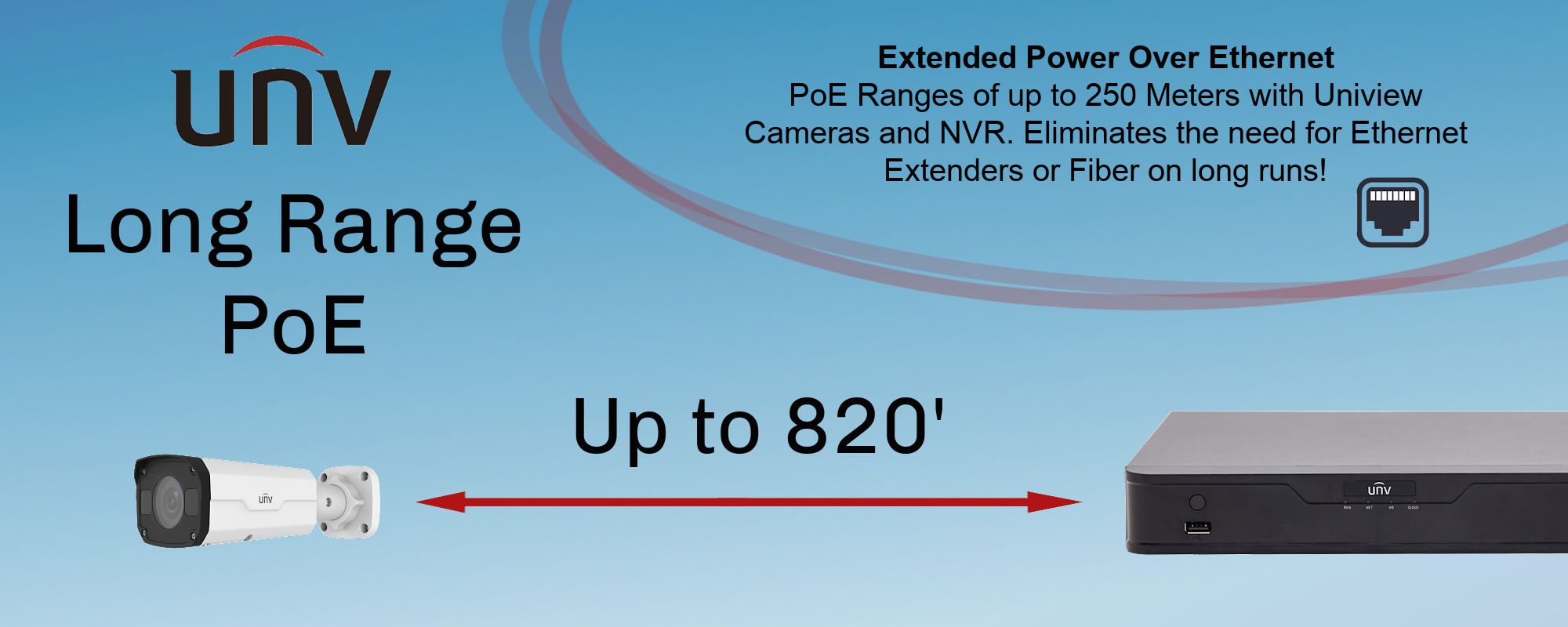 ---
Uniview IP Cameras and NVR's are GDPR Compliant
3 YEAR Manufacturers Warranty
Free Lifetime Tech Support
Money Back Guarantee
Not Sure About Your Product or Compatibility? Ask an Expert!