Description
N2HVR16 NDAA Compliant 16 Channel HVR, DVR
The N2HVR16 is a 16 Channel Hybrid DVR (HVR). However, its not just a 16 channel DVR. This professional Digital Video Recorder has 16 BNC Inputs plus 8 IP Inputs for a total of 24 Channel Operation. In addition, the N2HVR16 is NDAA Compliant. If you have heard about the NDAA Compliance law(s) affecting US Government Facilities, then you are probably aware of the equipment resctrictions involved. For applications that require HD Analog in affected facilities, this DVR is a great option. The N2HVR16 will accept HD BNC Cameras up to 5MP Lite, Resolution. To add to its versatility, it can support TVI, AHD, CVI, CVBS and IP Formats. The DVR has (2) SATA Bays with 8TB capacity each, for a total of 16TB of Storage.
If you are a Surveillance Camera Installer, then you have probably had to quote a project with existing BNC Cameras and Cables. Or, you may have a BNC System and some cameras already in place but want to expand. This full featured professional quality HVR will allow you to use up to (16) BNC Cameras and also add (8) IP cameras to the mix. XVRs are also referred to as Hybrid DVRs due to the variety of supported formats. If you are looking for a professional NDAA Compliant DVR that is scalable and user friendly, this may be the perfect choice.
What do you mean, an NDAA Compliant DVR?
Read our blog for more information about NDAA Compliance Here
If you are adding IP Cameras:
Adding IP Cameras requires a PoE Switch. Get one Here: UNV 10 Port POE
24 Channels TOTAL!
Compatible cameras in our Store: Uniview, Stoic, True View, Digital Watchdog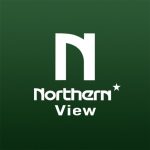 Free Remote Viewing App for Mobile Devices:
NorthernView for iOS and Mac
N2HVR16 16 Channel NDAA Compliant DVR Features:
Compatible with TVI, CVI, AHD & 960H Formats
Up to 5MP Lite Analog Recording @ 10FPS
Up to 1080p Analog Recording @ 15FPS
Full Hybrid – All Channels Analog or IP
Supports up to 1080p IP Camera Recording
Up to 16TB Storage Capacity (16Ch)
H.264 & H.265 Recording Compression
NorthernView Mobile App for iPhone, iPad & Android
Compatible with IE Browser
Built-in Motion Detection & Privacy Mask
UTC Control (Camera Dependent)
Up to 16Ch Synchronous Playback
Free CMS Software Included
Supports P2P Operation
Included Mouse for Control
Front & Rear USB
HDMI & VGA Main Monitor Outputs
BNC Spot Monitor Output
Built in Audio / Built in Alarm (8 & 16 Ch.)
4 Channel and 8 Channel Models available
All HD Security DVR's shipped with Hard Drive, come with Western Digital or Seagate Surveillance Class HDD's for maximum performance!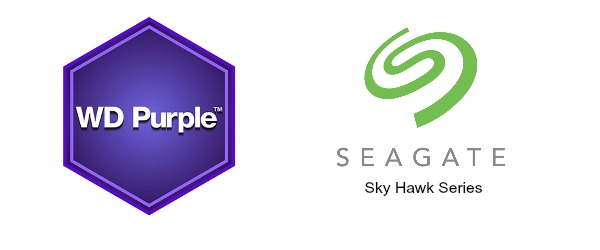 2 Year Manufacturers Warranty
Free Lifetime Technical Support
Ellipse Satisfaction Guarantee
Not Sure About Your Product or Compatibility? Ask an Expert!