Description
STH-B5571AFW Stoic Technologies 5MP Starlight Motorized Zoom Bullet Camera
This long range, 5MP night vision bullet camera has a 2.7-13.5mm motorized zoom lens with Auto-Focus. If you have ever tried to get the focus just right on a manual zoom camera, you know how difficult it can be. With the STH-B5571AFW, you just zoom in, or out to the picture you want, and the camera automatically gets the perfect focus for you! The 2.7-13.5mm lens makes this a versatile camera for many applications and suitable for a wide variety of installs. The Starlight Bullet Camera has Night Vision of up to 180 feet in total darkness and WDR (Wide Dynamic Range). This STOiC Technologies Camera features a Sony 1/2.8″ STARVIS Back-Illuminated Image Sensor and 5MP HD Resolution. The STARVIS Low Light Technology allows the camera to stay in color down to extremely low light levels so this camera is great for areas where more detail is needed at night or in dimly lit situations. If you operate a business that functions in lower light levels, such as a bar or poker room, most IR Cameras will stay in Black and White all the time. With this Starlight Casmera, your images will stay in color giving you much greater detail and usability. Other features include back-light compensation, digital wide dynamic range, UTC, OSD,  and more! This camera features 4 in 1 technology which allows compatibility with all HD and Analog formats including: HD-TVI, HD-CVI, AHD and Analog
Compatible Mounting Accessories:
IPSW-JB300 Deep Base Junction Box
STOiC Technology IP Cameras are a professional line of security cameras built with high performance and affordability in mind. Always cutting edge, Stoic Technology, LLC. Incorporates the newest surveillance technology and features to deliver a 'Best In Class' line-up of Security Cameras suitable for Commercial CCTV Applications and higher performance residential CCTV Systems. All STOiC IP Cameras carry a 3 Year STOIC Warranty and FREE Lifetime Technical Support.
Features:
1/2.8″ Sony Back Illuminated CMOS Sensor
5MP HD Resolution
Starlight Imaging for seeing Color in the dark
190 Feet of Night Vision
IP66 Weatherproof
2.7-13.5mm Motorized Zoom Lens
WDR, 3DNR, UTC, OSD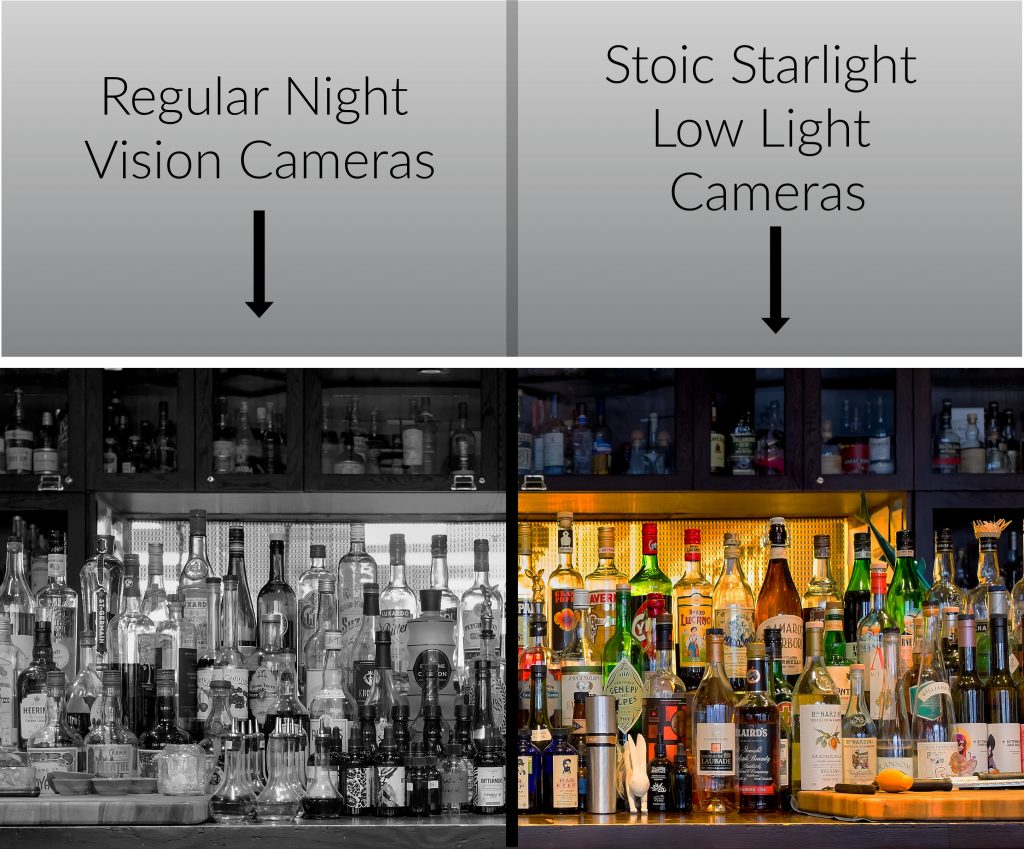 Superior Image Quality
Stoic Systems incorporate the Highest Resolution Available in advanced HD Surveillance with 5MP Images. Enjoy crystal clear images Day or Night with our Smart IR Equipped Cameras. The 5MP Images deliver stunning clarity and the highest quality video.

Better Night Vision with SMART IR
Stoic Technologies Camera come equipped with SMART IR for superior Night Vision Images. SMART IR improves picture quality in IR Mode and eliminates the graininess associated with other IR Cameras. Detailed images are extremely important, especially at night.

Starlight Sensor
Starlight Technology allows your camera to stay in color down to extremely low light levels, therefore delivering images that are more detailed and realistic even in dimly lit spaces or locations. This makes our Starlight Camera's favorites among Bar owners, Restaurant's, Poker Rooms, or anywhere a business operates in lower light conditions.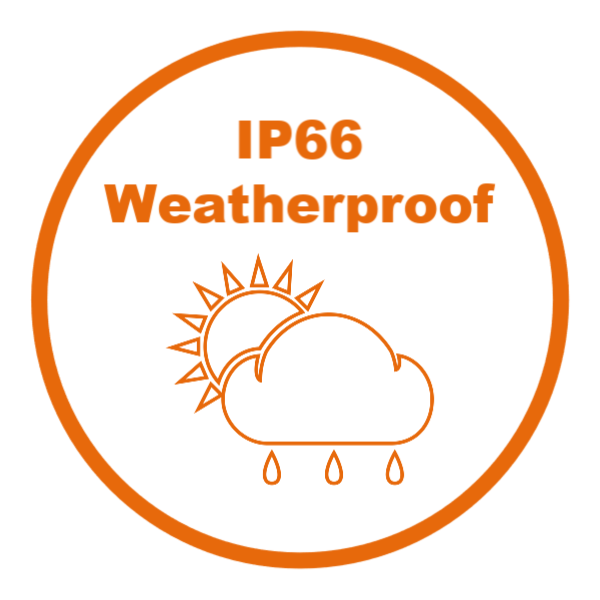 Weatherproof Cameras
Stoic System Cameras are IP66 Weatherproof Rated for Outdoor or indoor use! Place your cameras where they are needed most without concern for weather. Stoic 5MP Cameras are built with a Metal Housing and built to last unlike many plastic cameras on the market.

Commercial Grade
Stoic HD Systems use Commercial Grade XVR's and Cameras for to deliver high performance and reliability in a surveillance system. That is why our warranty is 3 times as long as most other systems.

Free Lifetime Technical Support in the USA
All Stoic Technologies Systems, Cameras, XVR's and NVR's come with automatic Free USA Lifetime Technical Support. Technical support is performed in the US with live technicians.

3 Year Warranty
Stoic Technologies offers a 3 Year Warranty on all products so you get the extended protection you need! It's included! That's 3 times the coverage most systems offer.

Switchable 4 in 1 Technology
4 in 1 Technology means this camera can be set to operate in a variety of formats including AHD, HD-TVI, HD-CVI and CVBS (Analog) modes. This makes the camera compatible with a wide range of DVR's and XVR's including most popular brands!

 CLARITY | INNOVATION | VISION
STOiC CCTV Surveillance cameras are engineered for commercial or business & home security with professional grade quality & performance.
3 YEAR Manufacturers Warranty
Free Lifetime Tech Support
Money Back Guarantee
Not Sure About Your Product or Compatibility? Ask an Expert!