Description
TD-8168P Truview16 Channel 4K HD DVR Hybrid, Up to 24 Channels Total
The TD-8168P Truview DVR is a 16 Channel Hybrid Security DVR that supports up to 8MP HD Security Cameras. Whether you have TVI, CVI or AHD Cameras, this DVR will support them. Even better, it has the ability accept (8) IP Camera up to 8MP. In addition, the DVR has both an HDMI and VGA output, and also has a Coax Spot Monitor Output, so you have multiple viewing options. Are you looking for a DVR that is easy to use and view via mobile application? Then Truview is a great place to start. And the TD-8168P Truview Hybrid DVR is a powerful option for your HD Camera Installation.
The HD-TVI or AHD signal can be transmitted over great distances (Up to 1200 Feet) and is super simple to hook up.  Truview Security DVR's are user friendly and affordable, and come with FREE Lifetime Technical Support from Ellipse Security! You are probably aware that choosing the right CCTV recording device is extremely important. Therefore, how reliable and user friendly your DVR (Digital Video Recorder) or NVR (Network Video Recorder) is can make a big difference in your surveillance application. Your HD Security Camera DVR is where all of the recording and playback takes place so a good DVR is paramount. Your DVR should be user friendly and reliable and the manufacturer should offer continued firmware and software upgrades. Truview HD Security DVR's offer all this and more!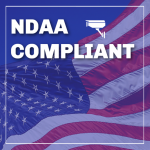 HD Recording over RG59/RG6 Coax
TD-8168P Truview 4K Hybrid DVR Features:
16 CH TVI / AHD / CVI 8MP / 5MP / 4MP / 3MP / 1080P / 720P / WD1 video input
16 CH DVRs support 8 / 8 CH 8MP / 5MP / 4MP / 3MP / 1080P / 960P / 720P IP video input by default
Adopt standard H.265 high profile compression format to get high-quality video at much lower bit rate
Intuitive and user-friendly Graphics User Interface ( GUI ), window style operation by mouse
Multi-type recording: manual / schedule / sensor / motion /analytics recording
Playback : 16 CH simultaneously playback
Search: time slice, time, event, tag and smart search
Express and flexible backup via USB, network and so on
Pentaplex: preview, record, playback, backup and remote access
DHCP, DDNS, PPPoE network protocol
Remote control via Web Client or CMS : preview, playback, backup, PTZ and configuration
Authorization management, log review and device status review
HDMI 4K output, true high resolution display
Support PTZ preset and auto cruise, up to 255 presets and 8 cruises
Support NAT function and QRCode scanning by mobile phones
Powerful mobile surveillance by smart phones with iOS and Andriod OS
VIEW FROM ANYWHERE!
PC / Mac / iPhone / Android
FREE Remote Viewing Apps:
Mobile App: Super Live Plus
CMS Remote Viewing App: NVMS (PC/Mac)
Truview HD BNC Cameras and HD BNC DVR's are designed for professional applications and Commercial Surveillance Installations. Truview Security Products are built to perform and have a great track record for reliability and support. All HD Security Cameras and HD DVR recorders are covered by a 2 year warranty and come with FREE Lifetime Technical Support. We have been supplying Truview Security Cameras, NVR's, DVR's,  POE Switches and Video Processing devices for over 10 years and are an Authorized Distributor. The Truview Brand is sought after by many of our Dealers because of its user friendly design, cost effectiveness and USA Technical Support!
All Tru View HD Security DVR's shipped with Hard Drive come with Western Digital or Seagate Surveillance Class HDD's for maximum performance!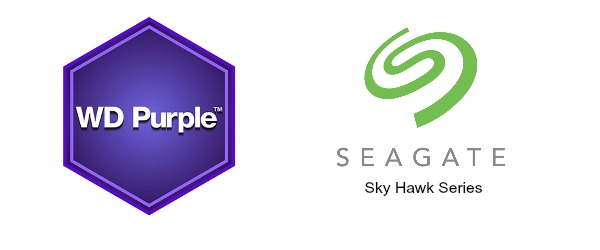 2 Year Manufacturers Warranty
Free Lifetime Technical Support
Ellipse Satisfaction Guarantee
Not Sure About Your Product or Compatibility? Ask an Expert!