Description
VMS-B180-A Video Management Unit VMU, 250 Devices, 500 Video Channels
The VMS-B180-A is a VMU for managing small to medium surveillance applications. If you are looking for a stable, scalable Video Management Platform for your Uniview Project, this unit can manage up to 500 Video Channels. In addition, the appliance delivers maximum functionality at a great price point.
The VMU can connect and manage devices such as IP Cameras, NVRs, Face Recognition Terminals, Decoders, Access Control, Temperature Screening Systems and more. Since the VMS-B180-A is easy to deploy, it can be used in a variety of LAN based applications such as residential buildings, offices, hotel, retail, schools and campuses. In addition, the unit is stable and scalable and can be used in WAN applications like networked chain stores or restaurants.
You can manage up to 250 devices and up to 500 video channels, therefore medium sized projects can be managed sufficiently. This Video Management Unit will provide you with a comprehensive management dashboard, and supports multiple Smart Functions.
VMS-B180-A Features:
Connection: Connect and manage 250 devices, 500 video channels.
Management: Unified management of IPC, NVR, face recognition terminal, decoder, network keyboard, alarm controller, access controller, cloud devices.
Bandwidth: 512Mbps input bandwidth, 384Mbps output bandwidth.
Compatibility: Support standard Onvif and RTSP.
Service: Live view, playback, sequence, video wall, GIS map, two-way audio, alarm-triggered actions, access control management.
Access: Browser/Server, Client/Server and mobile clients (both iOS and Android).
Smart: Multiple smart functions including cross line detection, intrusion detection, face detection, LPR, face recognition, mixed traffic detection, people counting, behavior search, and alarms and reports.
Stability and reliability: Linux OS, 802.1x authentication, ARP protection, HTTPS, Telnet enabling/disabling, network fault tolerance, load balancing, multi-IP configuration, secure password, and IP address filtering.
Operation and maintenance: Provide a comprehensive management dashboard, server status,
device/channel online/offline status, HDD status, online users, bandwidth usage, packet loss rate, log query.
Interfaces: 4 x 1000Mbps Ethernet interfaces, 24 alarm inputs, 8 alarm outputs, 4 x USB 3.0, 1 HDMI and 1 VGA.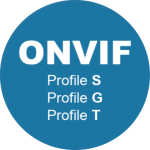 ONVIF Support
Third Party Cameras are supported through ONVIF Protocol. UNV is a full ONVIF Member.
Please call us to custom design your VMS-B180-A application. Call us at 904-996-0061, or email Contact Us
---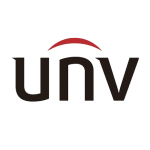 Take IP to the Next Level with Uniview
NVR's from Uniview are packed with advanced features and are extremely user friendly. As a result, it has become the choice for many of our Dealers and Integrators due to ease of use and low failure rates. Uniview has completed major projects around the globe and is the perfect choice for a broad range of surveillance applications.
3 Year Manufacturers Warranty
Free Lifetime Technical Support
Ellipse Satisfaction Guarantee
Not Sure About Your Product or Compatibility? Ask an Expert!