Description
IPC2122LB-AF28WK-G Uniview 2MP Wifi IP Bullet Camera with Built In MIC
The IPC2122LB-AF28WK-G Uniview 2MP Wifi IP Bullet Camera features up to 100 Feet of Night Vision and a Built In Microphone. You can use this Camera to have stunning high resolution video delivered to your mobile device or PC. You can also use the camera with your Uniview NVR if you need to add a wireless camera to your system. With an extreme temperature range of -22°F to +140°F, this IP Camera can handle a variety of harsh environments. Weatherproof ratings on this professional grade camera are IP67 so you have maximum protection against the elements.
IPC2122LB-AF28WK-G On Board Recording
In addition, you can access the on board recording via MicroSD Card Slot, which means that you never miss a thing. No additional cloud service is required and you do not pay any monthly fee's for video storage. You can access your recorded video straight from your mobile device with the free EZView app so you are always connected.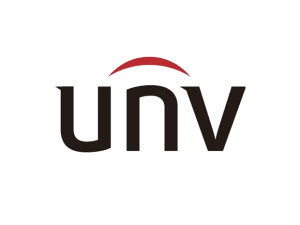 Uniview Cameras and NVR's have been installed in major applications around the world. We are pleased to be a Uniview Distributor and be able to offer professional IP Solutions that are Feature Packed and affordable. If you are looking for a better Wifi Camera then you should look at the IPC2122LB-AF28WK-G.
IPC2122LB-AF28WK-G Uniview 2MP Wifi Bullet Quick Features:
1/2.9″ High Definition CMOS Sensor
2.8mm Fixed Wide Angle Lens
2MP 1920×[email protected]
Smart IR , up to 30 m (100 ft) IR distance
Ultar265, H.265, H.264, MJPEG
Built In Microphone
Supports MicroSD Card up to 128GB
ONVIF Conformance
Wide temperature range:-30°C ~ +60°C (-22°F ~ 140°F)
Wide voltage range of ±25%
IP67 Weatherproof
3 Axis Bracket
Supports Human Body Detection, Motion Detection, Tampering Detection
Supports iOS and Android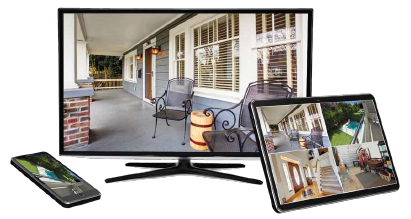 Hard Wired Power. You never have to Change or Charge Batteries with this IP Bullet Camera. Who wants to get up on a ladder every few months to get their cameras working again after the battery dies? Hint: Nobody….  Also, Battery Powered Cameras are not able to deliver Night Vision Capabilities anywhere near the UNV Wifi Camera.
3 Year Warranty. Enough said. That's 3 Times as long as almost every other Wifi Camera on the market!
View From Anywhere! With the Free Mobile Viewing app EZView! Stay connected with Mobile viewing available for iOS and Android!
On Board Recording. A MicroSD Card is included for On Board Recording. There is never a monthly fee for Video Storage and you can access your footage via your mobile device.
Compatible NVR's In Our Store: All Uniview NVR's
Other Compatible NVR's: ONVIF Compliant NVR's
---
Mounting Options: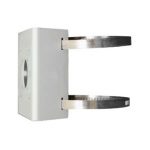 TR-UP06-B-IN Pole Mount Bracket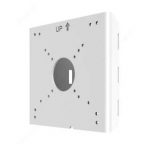 TR-UP06-C-IN Pole Mount Bracket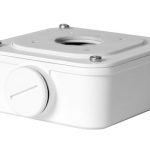 ---
Uniview IP Cameras and NVR's are GDPR Compliant
3 YEAR Manufacturers Warranty
Free Lifetime Tech Support
Money Back Guarantee
Not Sure About Your Product or Compatibility? Ask an Expert!