Setting up Snapshot on Uniview IP Cameras and NVRs
:: set Snapshot on Uniview
Note: This function or management page may vary with models. Please see actual Web interface for details.
Note: Only some certain models support third stream.
To set snapshot on Uniview IP Cameras, please follow the instructions below. If you need additional information please contact us at 904-996-0061 or [email protected]
General Setting
1. Click Setup > Video & Audio > Snapshot.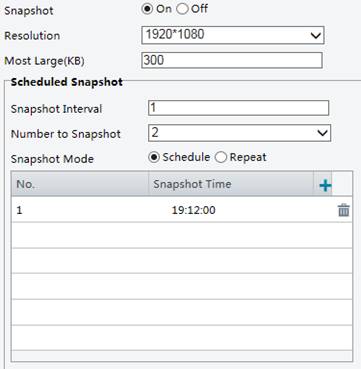 2. Select On, and then set resolution, most large and schedule as needed. Some parameters are described below.
Snap Shot Interval: Interval between two snapshots. For example, with Snapshot Interval set to 1 and Number of Snapshot set to 2, the camera will take 2 snapshots (take one first and then take another after 1 second).
Number to Snapshot: Currently 1, 2 and 3 Snapshots are allowed
Snapshot Mode:
-Schedule: You need to set a snapshot time, e.g., 19:12:00, which means the camera takes a snapshot at 19:12:00.
-Repeat: Allows you to set an interval (unit: sec). For example, according to the settings shown in the figure above, 60 seconds must elapse before the camera takes another two snapshots.
-Event: Snapshot is triggered by an event such as an alarm input and a motion detection alarm. Settings effective to event-triggered snapshot also apply to manual snapshot.
3. Click Save.
Advanced Settings – Set clarity of snapshot
Note: Please turn off the Face Detection before setting the photo parameter.
1. Click Setup > Intelligent > Advanced Settings. Click Photo parameters tab.

2. Set the thumbnail image clarity.
3. Click Save.
Quick Links: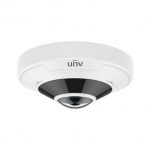 Ellipse Security is an Authorized Distributor for Uniview Products in the USA. We stock a variety of Uniview IP Cameras, NVRs and accessories and offer Free Lifetime, In House Technical Support. If you have questions about UNV Products, give us a call at 904-996-0061. If you are thinking about using Uniview for your next project, we can help with that too! UNV Products are price protected for our installers and dealers. Please call for pricing.