A  facet of security camera system applications that we are asked about frequently is, "How Do I Hook Up Several Monitors to my Security Camera System?" Some Security DVRs have both a HDMI and a VGA output. A few of these can be used simultaneously, but most are designed to use one or the other. The former can be helpful if you have a HDMI monitor and a VGA Monitor but not if you want to hook up several of either. The most effective way to accomplish viewing on multiple monitors is by using a HDMI splitter or VGA splitter. Specifically, a splitter-amplifier which will guarantee full signal strength to multiple outputs. The correct splitter will be powered, rather than a stand alone splitter (non-powered) which is not effective.
The Benefits of Multiple Monitors for Security
Hooking up several monitors to your security camera system can be beneficial in a number of ways. It is possible to hook up 2, 4, 8, or more, monitors to simultaneously display your camera images. This allows monitoring in areas where there is no network connection or PC. In residential applications, for instance, you can check who is at the front door without leaving your bedroom or living room. In commercial applications, multiple monitors can be used to monitor the manufacturing process, freight and loading dock, sales floor, and any number of other applications.
With the right equipment, the process is easy and affordable. Since most new Security DVRs have an HDMI output, we will use HDMI as an example, but the process is similar with VGA or CVBS as well. Below you will find a series of diagrams that will outline the connection configurations for hooking up multiple monitors. We included the two, and four way below and hooking up eight monitors just repeats the process.
Here is a simple diagram to hook up two monitors:
Connect the DVR's HDMI Output to the Input on your HDMI Splitter (same with VGA)
Connect the HDMI splitter outputs to the inputs on both monitors (same with VGA)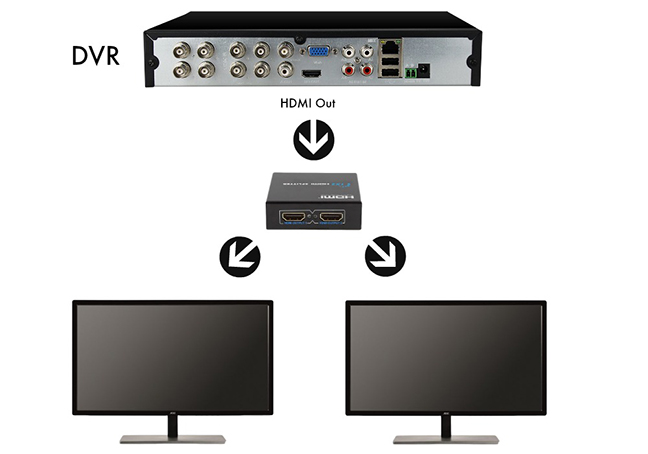 Here is the same process with four monitors: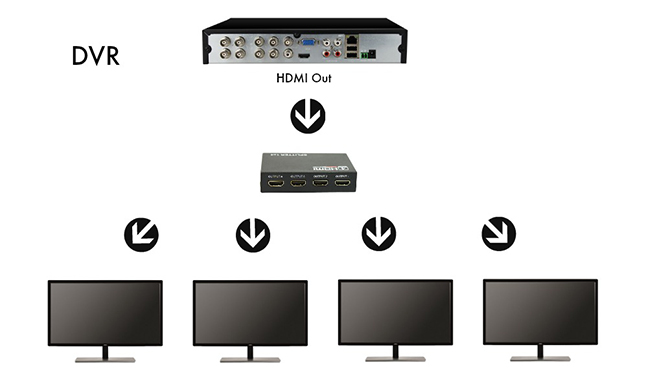 ---
Here are the recommended HDMI Splitters available: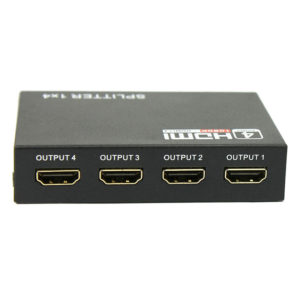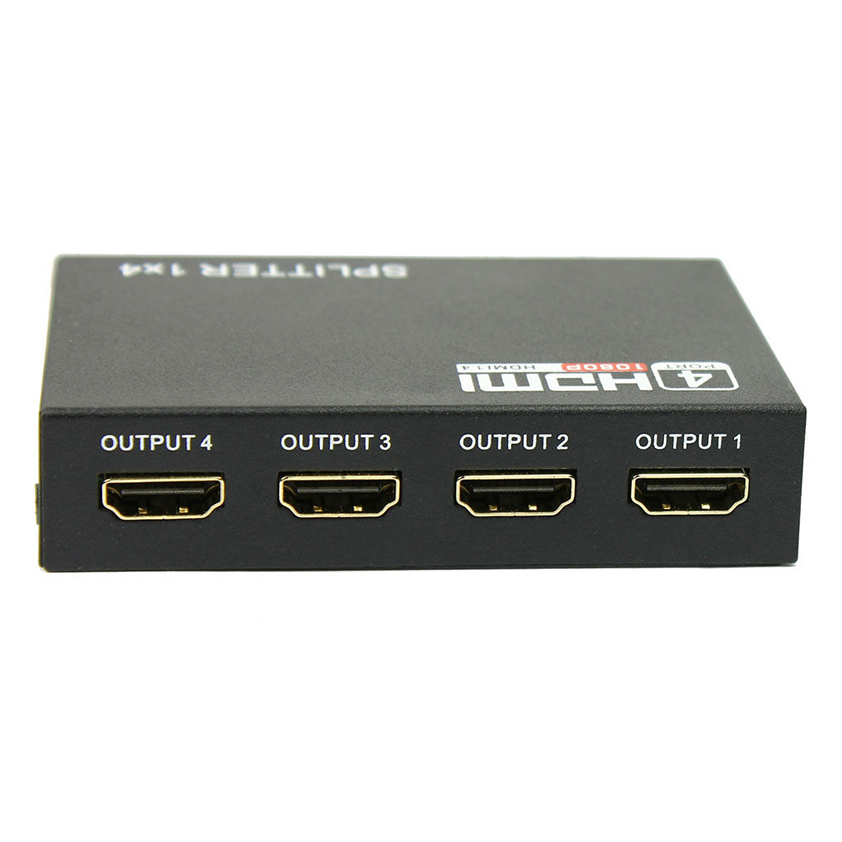 Here are the recommended VGA Splitters available: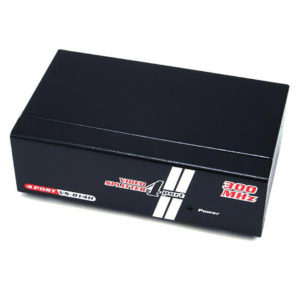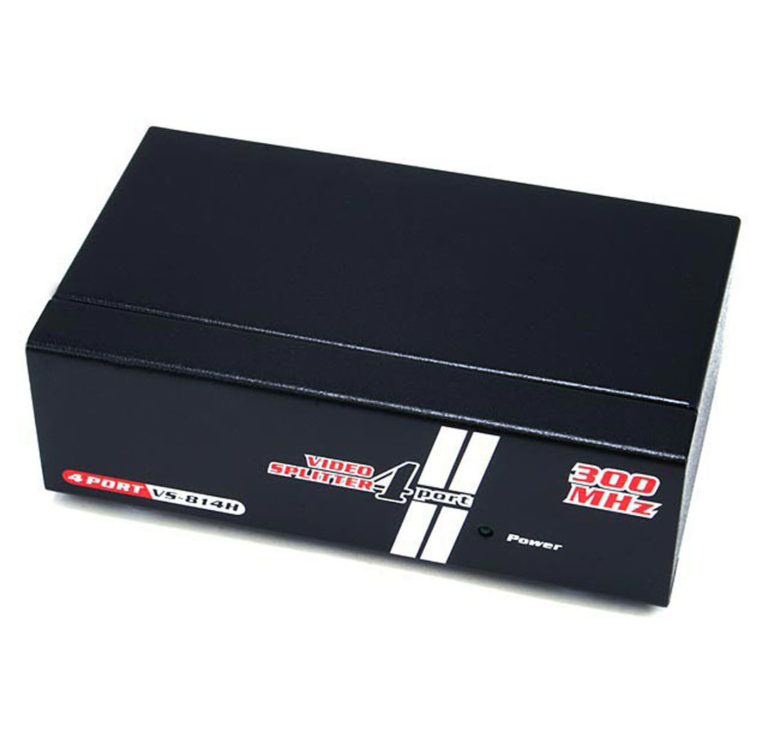 View all Splitters and Video Distirbutors HERE!
Of course, we are always happy to discuss your job requirements and offer any recommendations.
We Love to Talk to People about Security Cameras!
Toll-Free 877-880-7728