FREEIP Remote Viewing Application and Quick Start Guide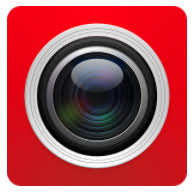 FREEIP is the free remote viewing application for STOiC DVR's and XVR's. FreeIP allows you to dial in from your mobile device and watch live streaming video of your security cameras in real time. You can also hear audio (if applicable) and control motorized cameras such as PTZ's and Motorized Zoom Cameras. See the FREEIP Quick Start Guide Below. Additional assistance is available from Ellipse security, Inc. 877-880-7728.
View STOiC Technology XVR's Here!
Description: 4G, 3G or WIFI network, you can controll the monitoring device and check the real-time stream.
1. Input the serial number to your Freeip account by scanning the QR picture or entering the serial number manually.
2. If the device is online, you can check the real-time stream.
What's New:

Version 8.3.32
Version History:
Increase device collection function;

Increasing the cloud storage capabilities of NVR and XVR;

Increase the application function of unbinding;

Increase the device configuration function;

Local support for H265 video playback;

Increase Vietnamese and Hebrew;
Category: Utilities

Size: 64MB
Seller: QUAN SHAOJUN
Compatibility: Requires iOS 9.0 or later. Compatible with iPhone, iPad, and iPod Touch

English, Arabic, Czech, Dutch, French, Greek, Hebrew, Hungarian, Polish, Portuguese, Russian, Simplified Chinese, Spanish, Thai, Traditional Chinese, Vietnamesemore

Age Rating: Rated 4+
Copyright: © HeroSpeed Digital Technology Co .Ltd.
Price: Free
Here is the Quick Start Guide:
If you need additional assistance, just give us a call at 877-880-7728
We Love to Talk to People about Security Cameras!