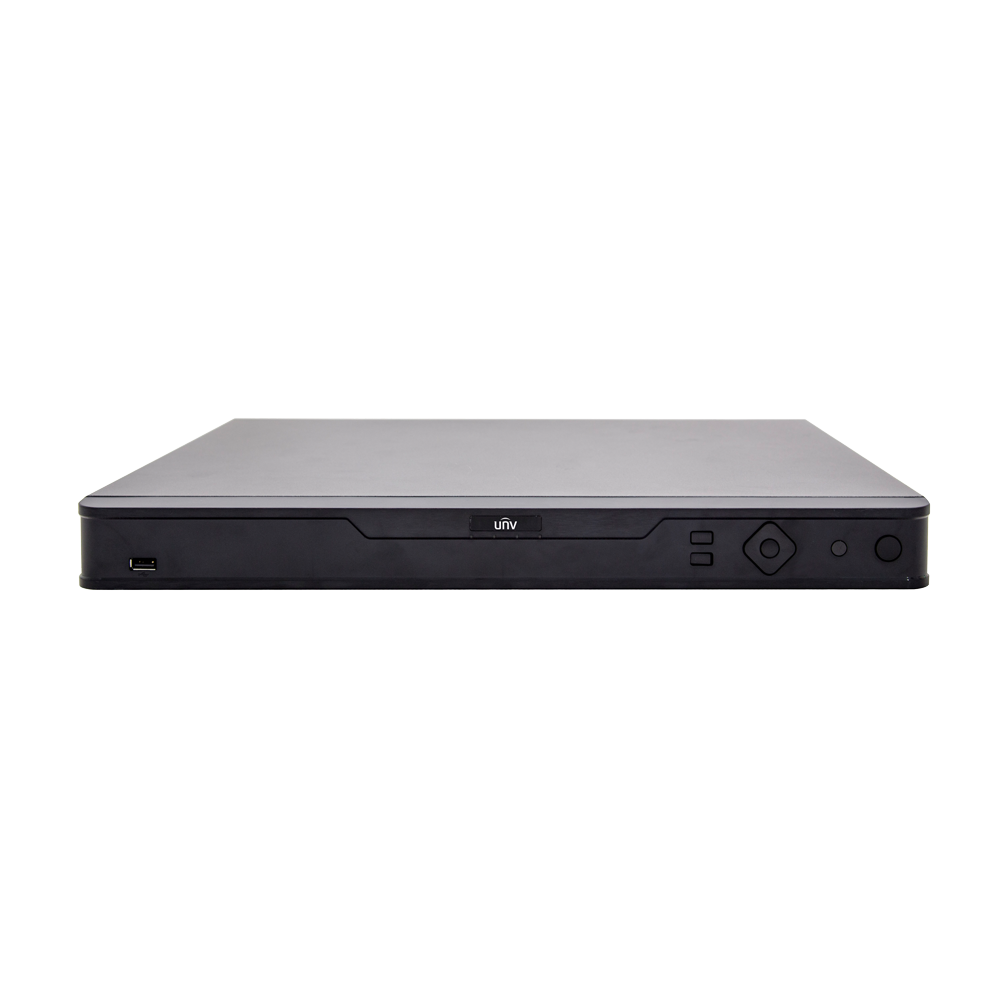 UBS Technology from Uniview (Universal Block Storage)
Uniview has been a leader in surveillance technology since IP Cameras were first introduced. Since then, the company has continued to dedicate large resources to developing new technology to serve the surveillance industry. One of UNV's many innovations is their UBS Technology that is incorporated in their NVR Recorders. UBS, or Universal Block Storage was developed by Uniview to help solve some of the issues presented by modern video data recording requirements, as well as dealing with efficiency.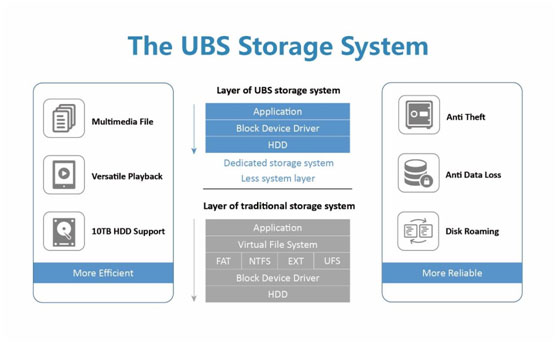 What is UBS?
A critical job/feature for video surveillance systems is to ensure the video data recordings keep all necessary information. The current trend in Video Surveillance is to increase the date range for recording and to have enhanced volume. Unfortunately, this can threaten the efficiency and reliability of the data.
To solve this problem, Uniview has developed an innovative technology—Universal Block Storage (UBS) which ensures the safety of data while enhancing efficiency.
Unlike traditional file recording methods (packing video data into common file systems like FAT or NTFS and then writing it to hard disk) the Uniview UBS solution directly divides and maps the video data into a hard disk data block, which forms the minimum data unit onto a hard disk.
Benefits of Universal Block Storage:
Higher I/O Efficiency:
By using UBS technology, a higher writing efficiency can be realized. This is because of the reduction of file packing and the rewriting process, plus the ability to directly write to a hard disk. All this reduces the virtualization as well as the data processing layer.
Secured Data:
In common file systems, data is not secure because the video is packed with a common file format. To remedy this, UBS technology has adopted a private algorithm to do all of the data mapping, thus assuring there is no way to directly view video data from the hard disk.
Data Anti-theft and Accurate Playback Retrieval:
Due to the minimum size of data block and higher I/O efficiency, UBS is able to retrieve recording data which contains less than 1 second of video. The playback retrieval can narrow down to a time scale of less than 1 second. This provides accuracy in finding the exact playback data required.
In a common file recording system, if there is a sudden power outage when the recording is not packed into one complete file, the data will be totally lost from the Flash (which may contain a few seconds of video). Using UBS technology, a sudden power outage will not affect the recording. This is because all the video data has already been mapped and written onto hard disk.
---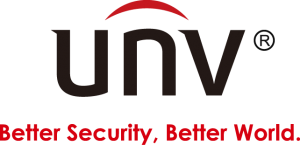 All of our Uniview NVR's use UBS Technology. If you are looking for a professional featured NVR that is user friendly and packed with features then you should try Uniview on your next application. Also, you can check out our Uniview NVR Line Up Here: Uniview NVR
Ellipse Security is an Authorized Distributor for Uniview Security Products out of Jacksonville, Florida. If you need any additional information or would like to see more products, you can call us toll-free at 877-880-7728 or send us an email: [email protected]
We Love to Talk to People about Security Cameras!