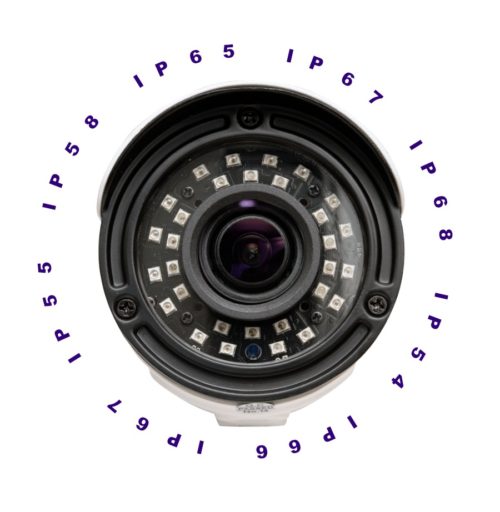 What are IP or Ingress Protection Ratings for Security Cameras?
IP ratings for security cameras (as well as many other electronics) are used to define levels of Ingress Protection, or the level of effectiveness against intrusion from foreign bodies such as dust, water, moisture, tools and hardware. These ratings are based on IEC standard 60529, also referred to as International Protection Marking (British BS EN 60529:1992, European IEC 60509:1989). The standard aims to provide users more detailed information than vague marketing terms such as 'Waterproof' or 'Weatherproof'. This information is important when choosing a security camera for a specific application.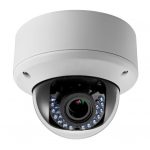 Considering environmental conditions and how they may affect the operation and longevity of a Security Camera can be an important part of planning any Security Camera installation. Although CCTV Cameras come in many form factors such as Bullet or Dome, etc. the protection ratings are meant to provide consistency over many variations. Both a Bullet camera and, for instance, a PTZ Camera can have the same IP Rating.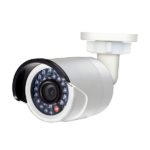 What do the numbers mean?
The numbers that follow IP each have a specific meaning. The first number indicates the degree of protection of a camera or enclosure from foreign bodies. The second defines the protection level that the camera from various forms of moisture (drips, sprays, submersion, etc.). We have included a chart below that explains the significance and variation of each number. Together, the numbers define the Ingress Protection Rating for that camera.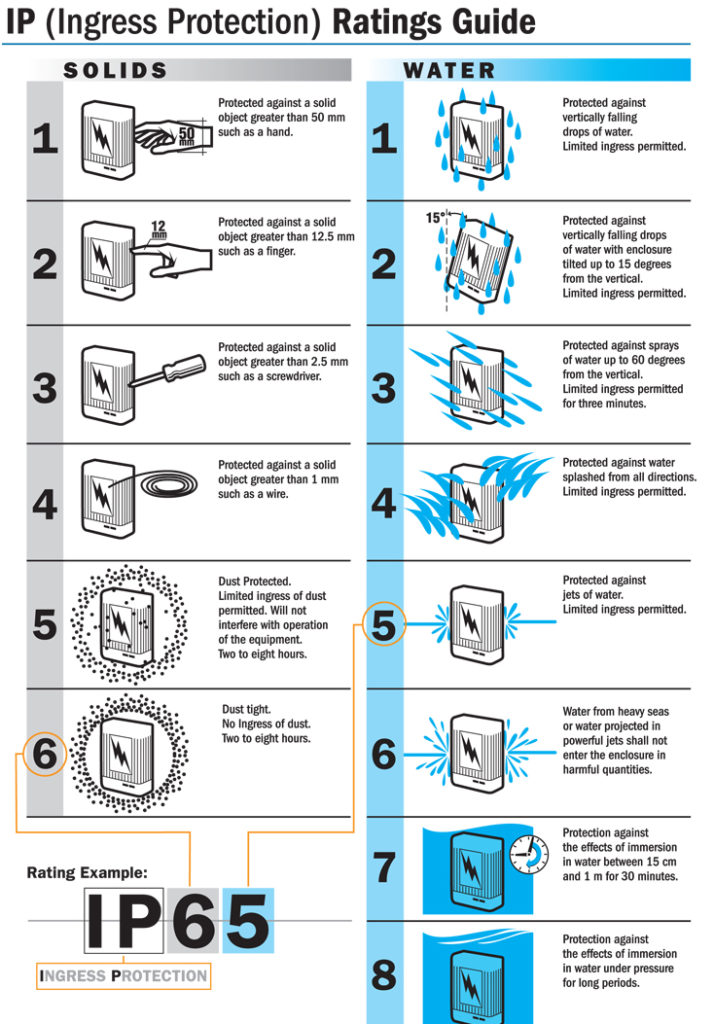 As an example, a CCTV Camera that has a rating of IP67 would be Dust Proof (6) and able to be submerged for short periods of time (7). Most outdoor rated Security Cameras will fall under the following three ratings: IP65, IP66 and IP67, respectively. It is important to note here, that although a Security Camera may be rated as weatherproof, the cable connections are generally NOT weatherproof. Several methods are available for making sure your CCTV connections are protected from weather including dielectric grease, junction boxes or gang boxes, or running the cable inside of the wall away from the elements. The best technology is even better when coupled with the best practices.
If you have any questions about your CCTV Project, we are always happy to help. It is our privilege to help you plan your installation, and help you get the most out of your Security Cameras. Just call us toll-free at 877-880-7728!
We Love to Talk to People about Security Cameras!