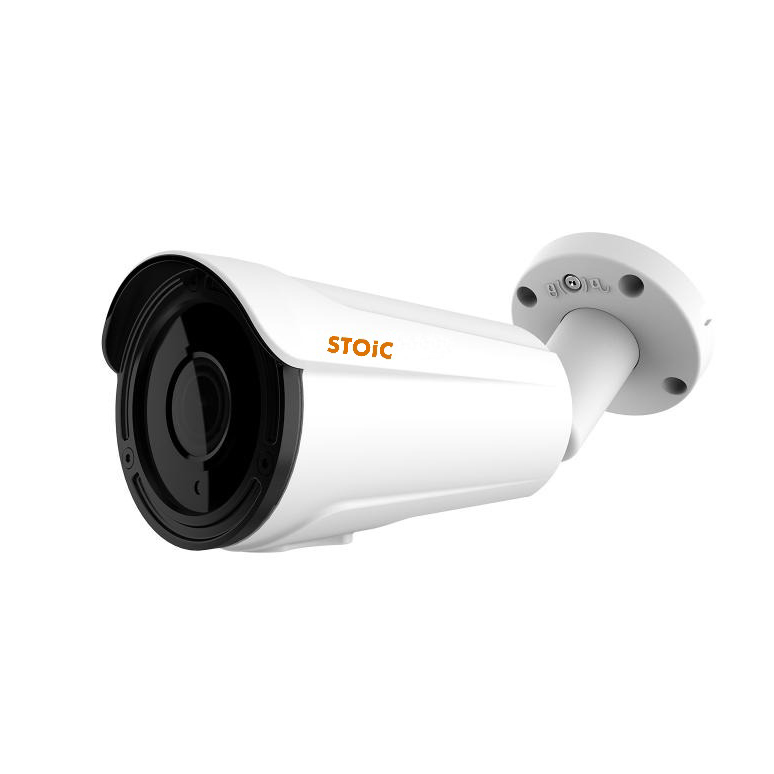 Starlight Bullet Cameras from Stoic Technologies!
If you are searching for a better camera for your HD Security Camera System we have some great options for you. The new 5MP Starlight Bullet Cameras from Stoic Technologies, are a welcome addition to our 5MP HD over Coax Line Up. These new starlight cameras have been extremely well received by our Dealers and End Users alike. While many manufacturers have been focusing their efforts on current IP trends, Stoic has been concentrating on image quality, and it shows.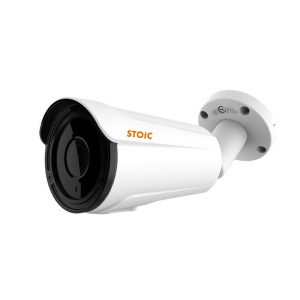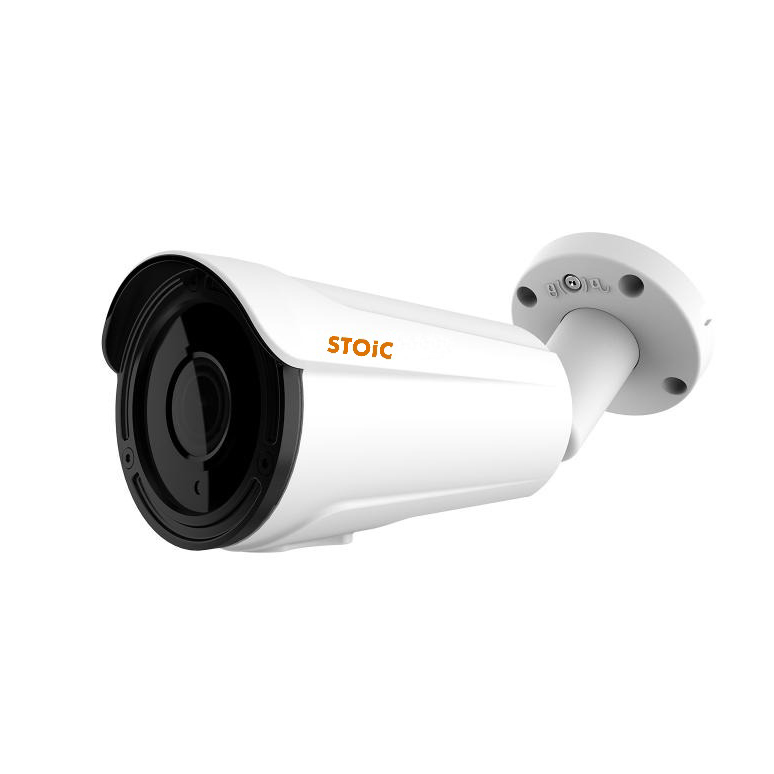 We have tested the Stoic Technologies 5MP Cameras against several leading security camera manufacturers and one common theme seems to be evident. Image quality (based on several aspects) is consistently highest in the Stoic Cameras. Especially significant is that the Stoic Starlight Cameras visibly outperform in the dark, including a one to one test with popular EXIR style cameras. We tested this without activating the Starlight Capabilities, and just going IR mode to IR mode.
New 5MP Zoom Models:
The newest 5MP Vari-Focal Starlight Bullet Cameras from Stoic, are available in two models. The STH-B5580W has Manual Zoom and Focus, and the STH-B5571AFW features Motorized Zoom and Auto Focus. Both models deliver images up to 200 Feet in complete darkness and employ a Sony Starlight Back-Lit Image Sensor for acquiring Color Images in extremely Low Light situations.
Manual Zoom Model: STH-B5580W
Motorized Zoom Model: STH-B5571AFW
What is Manual Zoom in a Security Camera?
Manual Zoom means that you can manually (or physically) adjust the angle of view, or zoom the camera in and out in order to get the perfect picture for your application. Most cameras sold today are 'Fixed' lens cameras which cannot be adjusted to compensate for different applications. The benefit of a Vari-Focal, or Zoom Camera is its flexibility. For example, let's say you need one of your Security Cameras to Zoom out to the end of your driveway, but another needs to cover a wider area. A vari-focal or zoom camera can handle either application. With a 2.8-12mm Lens, you have significant zoom capabilities (out to 12mm) or wide angle (2.8mm) as well as anything in between.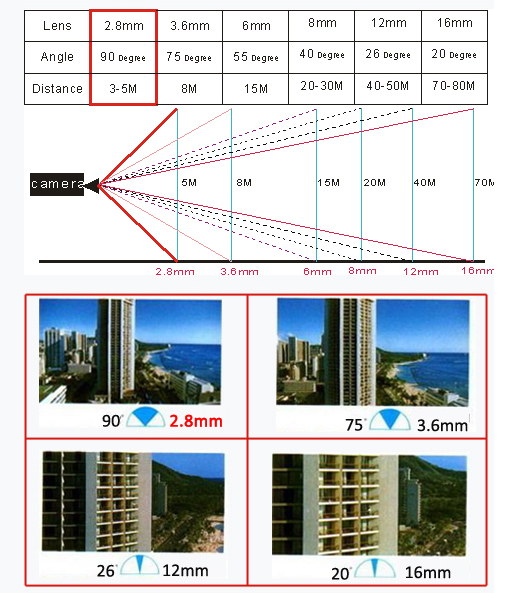 Why Do I Need Motorized Zoom?
If you have ever tried to get the focus just right on a manual zoom camera, you know how difficult it can be. With the STH-B5571AFW, you just zoom in, or out to the picture you want, and the cameras Auto Focus automatically gets the perfect focus for you. The 2.7-13.5mm Lens makes this an extremely versatile camera for many installs. You can also control the camera's zoom function through UTC (Up The Coax). Security cameras that allow for controlling the Zoom at the DVR side make installation easier and also provide additional functionality since the camera can be zoomed in or out at any time. (Also See our PTZ's for Motorized Pan, Tilt AND Zoom.) Pan Tilt Zoom Cameras!
These two 5MP Bullet Cameras are IP66 Weatherproof and built to last. The cameras have a metal housing, 'Through The Bracket' Cable, and several Mounting Options are Available.
Are they Compatible with My System?
The Stoic 5MP CCTV Bullets are 4 in 1 Switchable so they are compatible with most 5MP DVR's. Currently the most popular and widely used HD Analog Surveillance formats in the USA are HD-TVI, HD-CVI and AHD. The Stoic Cameras will do all of these, and can be set via OSD or Joystick Control on the Camera. They are also capable of CVBS or Standard Analog Resolution for those systems that are a little older. The cameras are also easy to switch from 5MP to 4MP so they can be used on a 4MP DVR as well.
What do you mean by Starlight?
Stoic Technologies Starlight Bullet Cameras see color in extremely low light levels. When other cameras have long since switched to black and white mode, these Starlight Cameras are still providing Color Images! This is accomplished with a Sony STARVIS Back-Lit Sensor that can use a relatively small amount of existing light to produce an image. This is especially beneficial if your business operates in low light situations. If you have ever installed Night Vision Cameras in a Bar or Internet Café, you are probably aware that they are nearly always in Black and White (IR Mode). This is an issue because important details are lost such as the color on somebody's shirt or the color of a product purchased. With the Stoic Starlight Cameras, color images are still capable down to unbelievably low light levels, preserving important details.
          With Starlight Sensor                                          Standard IR at same Light Level
Stoic Technologies Cameras continue to be the #1 choice by our Dealers, Installers and Commercial Clients. All Stoic CCTV Equipment now comes with a 3 Year Manufacturers Warranty and FREE Lifetime Technical Support from Ellipse Security!
Compatible DVR's in Our Store:
STOiC, Hanwha (Samsung), Tru View, Watchman
Compatible HD DVR's in our store
Additional Compatible DVR's: Hanwha, Hikvision, Dahua, Lorex, Honeywell, LTS, More!
We would also like to mention that we have Stoic Starlight Cameras available in a Dome Style Camera as well. (Article Coming Soon).Visit our site to see all of our Stoic Technologies Cameras! Or just call us toll free at 877-880-7728!
We Love to Talk to People about Security Cameras!