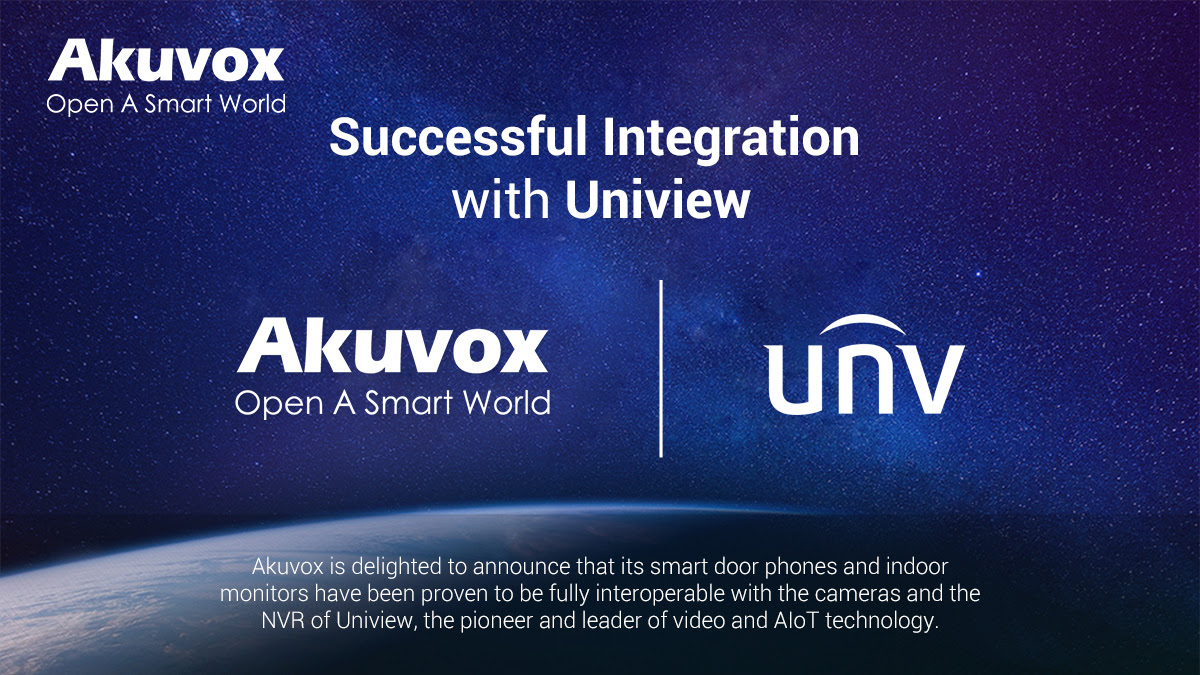 Akuvox and Uniview Integration and Interoperability
Many of you have asked us about Akuvox and Uniview Integration.
We are excited to announce that Akuvox and Uniview are fully interoperable. If you are a security integrator, you have probably has clients that require both Surveillance and Access Control for their business or building. There is now a solution that employs two great manufacturers for full integration. Akuvox Smart Door Phones and Indoor Monitors are now fully interoperable with Uniview IP Cameras and NVRs! Therefore, you can now offer your clients a more cohesive solution across the board.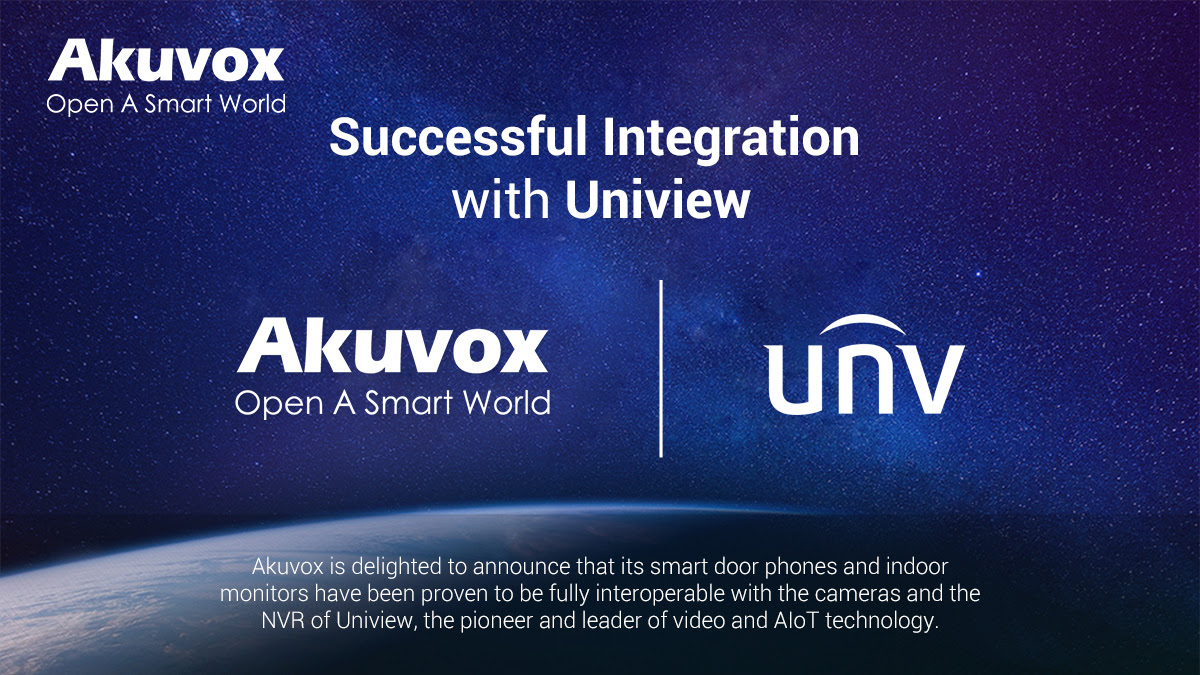 Building managers are constantly looking for a way to monitor their buildings more efficiently. In addition to convenience, a cohesive solution provides added security for their tenants or employees. Since most buildings these days have surveillance as well as some type of access control solution, integration is important. If you can offer a solution that incorporates both surveillance and access control in an interoperable platform, you are one step ahead of the game!
Akuvox offers a variety of Video Door Phones, Intercoms, and Indoor Monitors along with commercial Access Control. In turn, Uniview offers a large selection of user friendly and robust IP Network Solutions for Surveillance. We stock both options here at Ellipse Security.

Akuvox and Uniview Integration: How it Works: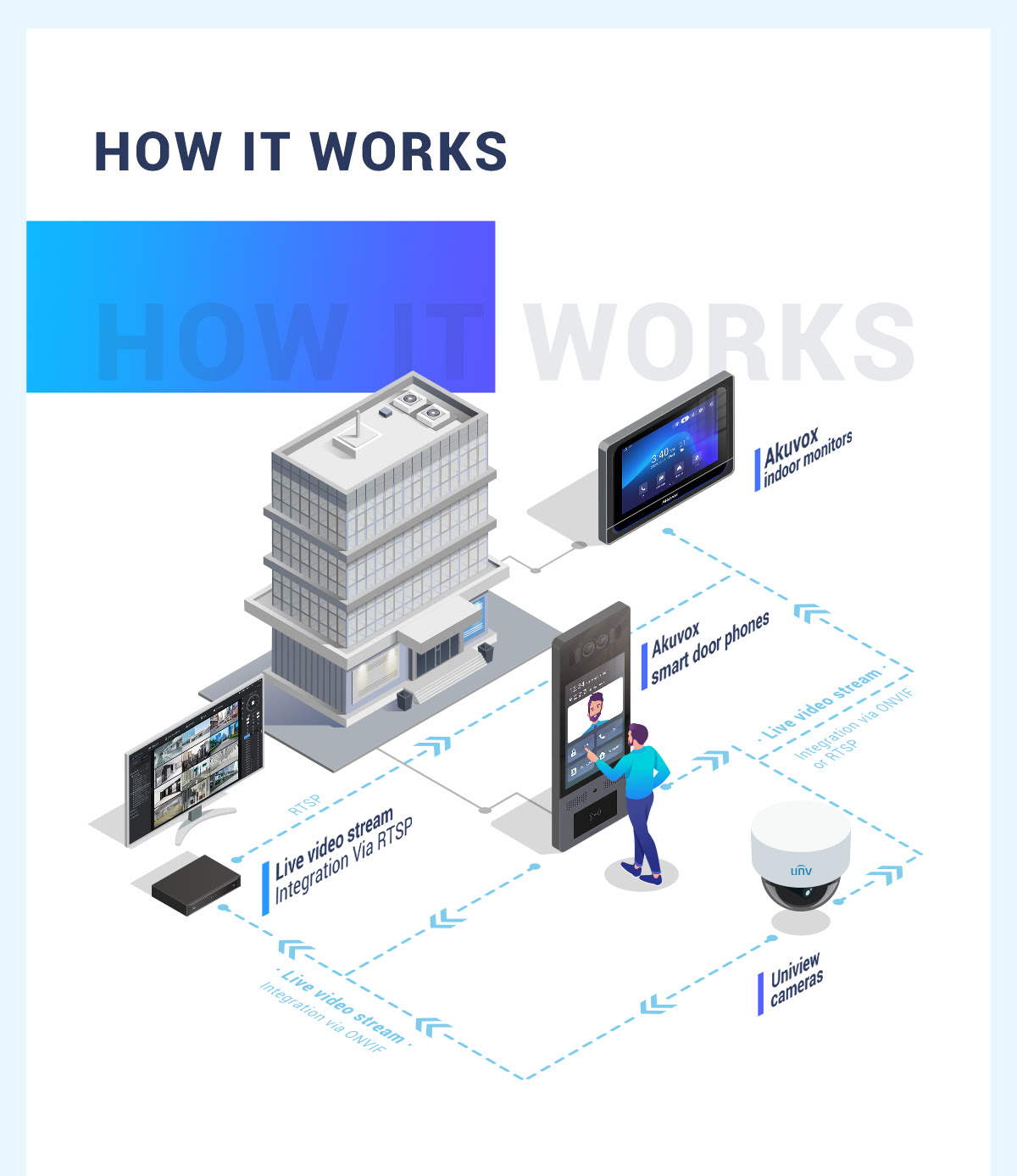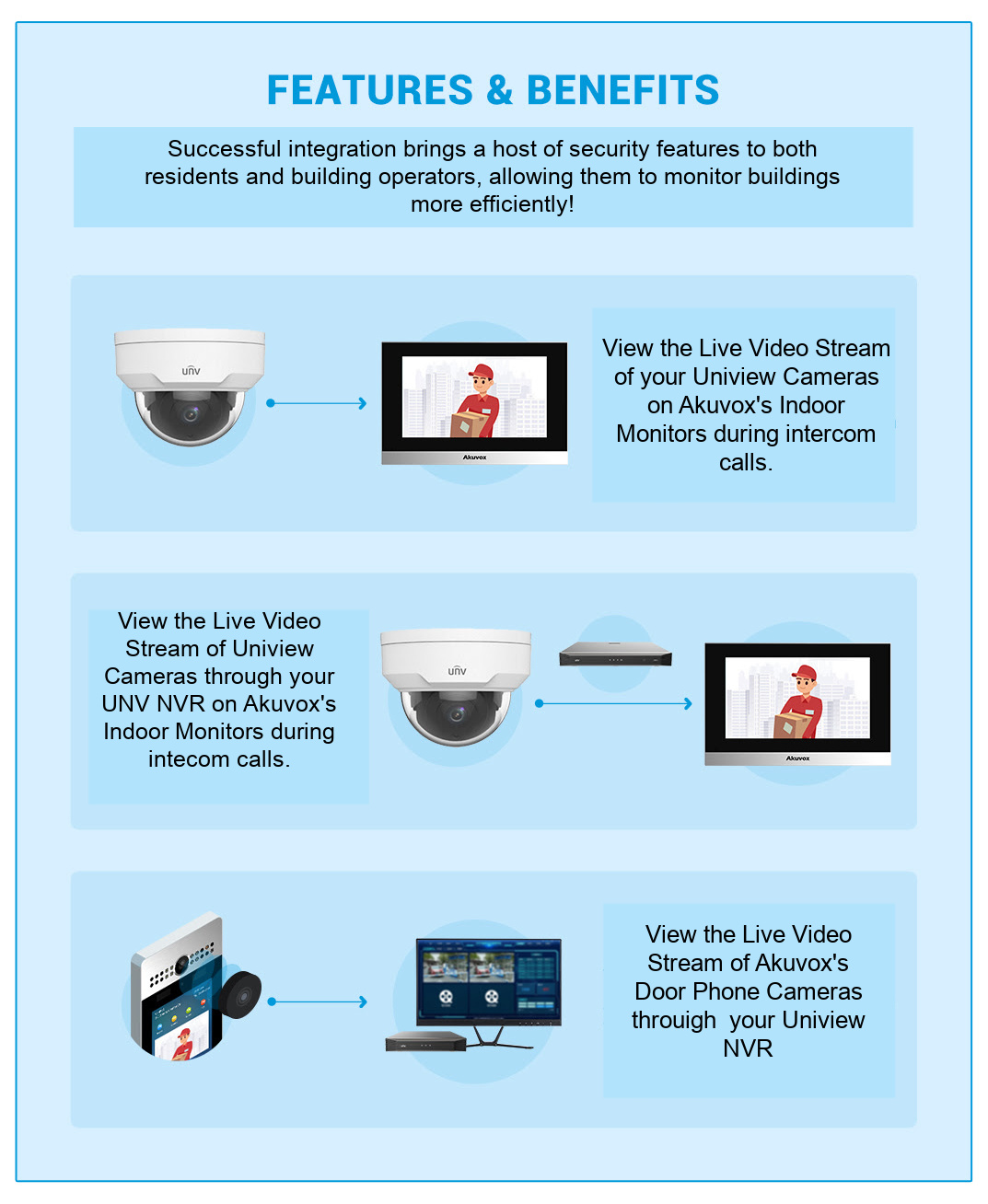 Akuvox Video Intercoms and Access Control
Designing a cohesive security solution can be intricate and be detailed. Because of this, we are always happy to assist you with the process. We love to talk to people about Security Cameras and Access Control! So, give us a call at 877-880-7728!